June 2nd, 2010 |

Author:
George Heritier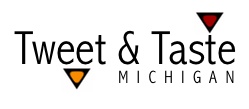 MichiganByTheBottle's June Tweet & Taste Michigan event will be held on Monday, June 7th at 8 p.m. EST, and will feature seven wines from one of Michigan's most prolific wine producing appellations, the Old Mission Peninsula. Selections to be tasted include 2 Lads 2009 Pinot Grigio, Black Star Farms Sirius Cherry Dessert Wine, Bowers Harbor Vineyards 2006 2896 Langley (Meritage), Chateau Chantal 2009 Pinot Grigio, Chateau Grand Traverse 2008 Ship of Fools, Brys Estate 2007 Signature Red and Peninsula Cellars 2006 Gewurztraminer. Kim and I may even throw an OMP Riesling into the mix as well…
As usual, we'll be joining MichiganByTheBottle's Shannon and Cortney Casey, the winemakers, master sommelier Claudia Tyagi, several local wine bloggers and all other interested parties who wish to participate. To join in on the fun, log into Twitter on Monday, June 7, at 8 p.m., using either Twitter.com or your favorite Twitter client, such as Hootsuite or TweetChat, and search using #ttmi (the hashtag that we will add to all of our posts). As we taste through the wines, we'll be sharing our impressions and participants should feel free to ask the winemakers any questions you may have. Add #ttmi after every post, to ensure everyone sees it. You can read more about the event here.
Reporting from Day-twah,
geo t.
Related posts:

Posted in
Blog Watch
,
George Heritier
One Response to "Tweet & Taste on June 7th with Old Mission Peninsula Wineries"