These days, I don't do as many big tastings as I used to. I'm not engaged in wine retail on a daily basis, so I don't have to be as up-to-the-minute on all the latest releases as I once was, and, frankly, I just don't like spitting. From the very beginning, Gang of Pour's motto has been "Nunquam Spuemus," faux-Latin for "never spit," and while I fully understand the importance of expectoration at these events, it just doesn't spit…, I mean sit well with me.
Furthermore, when I do attend one of these events, after a certain point, something like "palate fatigue" sets in. It's not that my buds stop working, exactly, it's more a case of simply getting tired of tasting multiple selections on the fly over a period of a few hours, so more often than not, I simply say "No thanks," stay home and play music.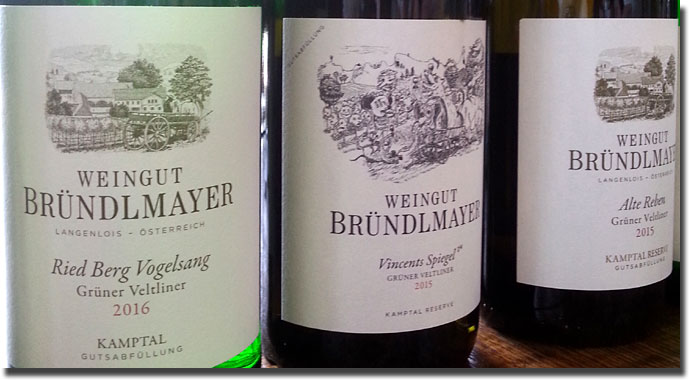 Every once in a while, however, something comes along that's just too good to miss, kind of like when one of my very favorite bands, Elephant Revival, blew in to play Otus Supply in Ferndale a few months ago. If these folks come anywhere near where we live, I'm there to hear them, because they're just so good.
Such was the case last week, when the Terry Theise Estate Selections 2017 Fall Offering was held at, how about that, Otus Supply in Ferndale! Theise is a wine author and a leading importer of high quality wines from Germany, Austria and Champagne. In previous years, one had to travel to Chicago for this event, so a lot of his local fans and followers were really pleased to have this opportunity to try the latest offerings much closer to home. I heard about this tasting from my friends Kimberly Hartnett Bricker of Imperial Beverage and Western Market's Jarred Gild, and after giving it just a little consideration, I decided this was one that was not to be missed. I've had just enough experience with wines from the Theise portfolio to have a good idea of what was going to be poured, and the venue offered a great setting for this walk-around.

(As a brief aside, I should mention that Otus Supply has become our new favorite restaurant in the greater Day-twah area. We've been there four times for dinner in the past few months, and the food is always top-notch. The wine list is small, but focused, the excellent craft beer selection is rather larger, rotating on a regular basis, and while I don't do cocktails, I have it on good authority that they have that area covered really well too. They also have the very cool ongoing music series that brought in the aforementioned Elephant Revival, so these folks are doing a lot of things right.)
My intention was to not even try and taste through everything being poured, but rather, to try some very specific selections from certain producers and look for a few surprises as well. As it turned out, that was the perfect plan for my two-hour investment, and yes, I spit everything I tasted. Pretty much…
All prices given are based on presale listings, with standard markup from my retail days. Your mileage may vary. I've also taken the liberty of using Theise's own comments about producers and individual wines to flesh out this report. (I love his use of musical analogies to describe some of the wines.) I decided to start with a German sparkler, then move on to some Austrian wines. My notes and impressions are necessarily brief, because of time limitations and the number of selections tasted.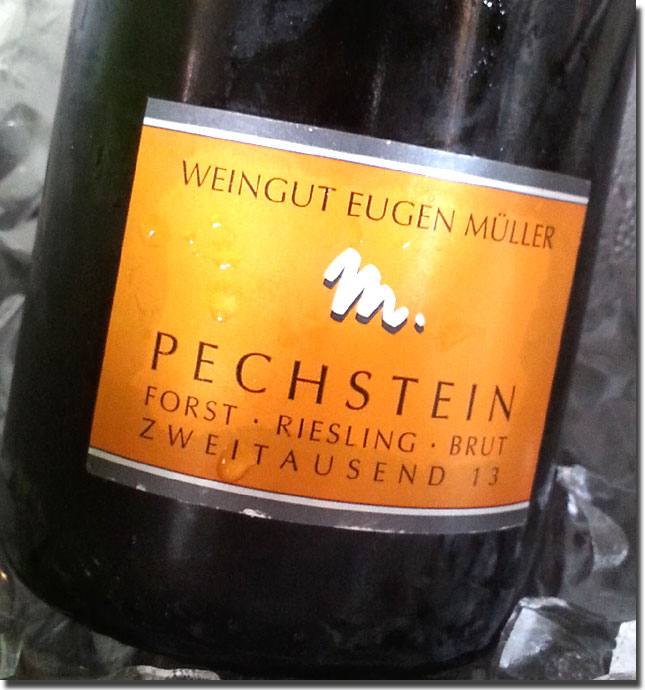 2013 Eugen Müller Sekt, Forster Pechstein Riesling Brut, $28.99: Crisp, rich and lively; nice depth and good underlying mineral. I could drink this on a regular basis. Find this wine
TT: Müller is an old-school German estate selling mostly to a base of private customers, and to local taverns and restaurants. They aren't "trendy." But the current proprietor Stefan Müller's father, Kurt, was also cellar master at a venerable Forst estate, long out of business (but whose wines I sold in my early days) called Wilhelm Spindler, and when the old gentleman died his widow leased the best vineyards to Kurt as a reward for his service and loyalty.
It helps to have truly exceptional land. And when you find a grower like this, you can score terroir-saturated wines of impeccable aristocracy, yet the prices are most gentle and the folks are super down to earth.