October 3rd, 2009 |

Author:
George Heritier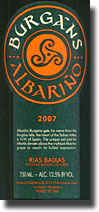 Continuing our series on tasty wines we're finding locally, we're regular shoppers at the Madison Heights Costco outlet, and they always have good things to drink at reasonable prices, like the following five.
2007 Burgans Albarino Rias Baixas, 12.5% alc, $9.89: Just as good as last year's model, this clean medium straw colored Albarino delivers attractive lemon cream and green apple flavors and aromas that show a little rounder fruit and a little less minerality than some. Medium bodied, with the requisite acidity that one expects from the variety and a smooth texture at the same time; just and excellent crisp white wine vintage after vintage that elicits positive comments from everyone we pour it for. Find this wine
Imported by European Cellars LLC, Charlotte, NC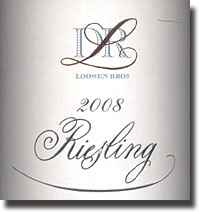 2008 Dr. Loosen Mosel Riesling Dr. L, 8.5% alc., $8.99: Medium straw color, with rich, ripe red and green apple flavors and aromas, underscored with some good minerality, especially on the palate. Medium bodied, with excellent acids and a certain oily density; quite appealing, if not overly complex, as the minerality plays a nice counterpoint to the somewhat sweet fruit. I like this one more than previous vintages that we've tried, and we've gone back for more at this price. Find this wine
Imported by Loosen Bros. USA, Ltd., Salem OR
Alan Kerr aka Canadian Zinfan was enthusiastic about the next wine is a recent LCBO Vintages Tasting report, so when we saw it for 10 bucks, we jumped on it and then went back for more.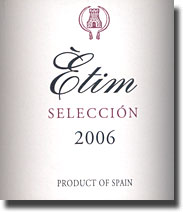 2006 Etim Seleccion Montsant, 14% alc., $9.99: Deeply, darkly colored and dense in texture with a seamless melange of black plum and blackberry liqueur shaded with hints of leather and mahogany; some subtle oak is well integrated. Full bodied and well structured, yet very drinkable at this point, this will also do well with a few years in the cellar. Very well received on a number of occasions by a variety of tasters. Find this wine
Imported by North American Beverage Group, LLC, Clarkston, MI
2006 Monte Antico Toscana, 85% Sangiovese, 10% Cabernet Sauvignon, 5% Merlot, 12.5% alc., $8.99: This perennial QPR All Star shows good dark color and delivers rich, earthy, sticksy dried cherry and black cherryflavors and aromas.  Full bodied, with good depth and decent structure, it's an ideal candidate for every day drinking for those with a taste for dry Italian reds. Find this wine
Imported by Empson (USA) Inc., Alexandria, VA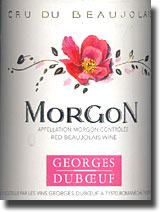 2007 Georges Duboeuf Morgon, 13% alc., $9.99: Clean dark color, with typical Gamay flavors and aromas of earthy cherry, strawberry and black cherry and just a hint of that yeast-infused banana that plagues too many Beaujolais these days, thanks to Duboeuf; with decent depth and structure, it actually seems to need a few years to resolve some tannins.  Certainly not the equal of any of Kermit Lynch's Gang of Four, but not bad for 10 bucks.  90 points (WA)?!  I don't think so. Find this wine
Imported by W.J. Deutsch & Sons, Harrison, NY
Reporting from Day-twah,
geo t.
Related posts: