August 2nd, 2013 |

Author:
George Heritier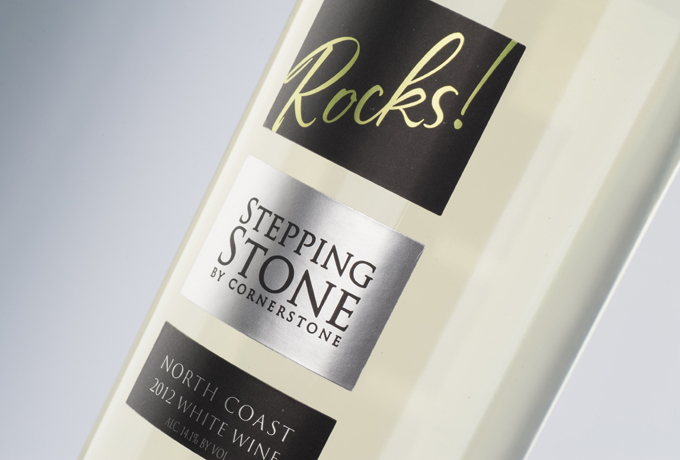 Stepping Stone by Cornerstone Rocks! is Cornerstone Cellars most modestly priced line of wines, and a very interesting one in that it's meant to be less "serious" and more "fun" than their other offerings. Each year, the winemaking team starts with a blank slate, giving them the freedom to find the best varietal blend the vintage gives them to make the best wines they can with what they have to work with. We recently tried the third installment of the Rocks! White and Red, and, true to form, each was a slightly different blend than the previous models.
2012 Stepping Stone by Cornerstone White Rocks! North Coast, 14.1% alc., $18 SRP: Clean, medium color, ever-so-slightly lime tinged; pretty melon and peach flavors and aromas, rich and round. Fruit forward in a pleasant way; ripe, but not overly so. Medium-full bodied, with enough acids to avoid being slightly plump, and if the finish could be a little longer, that's a minor objection. Unabashedly New World in style, without being heavy handed, and while I usually prefer a more mineral driven white, I like this just fine. Chardonnay and Muscat Canelli, 1,087 cases produced. Find this wine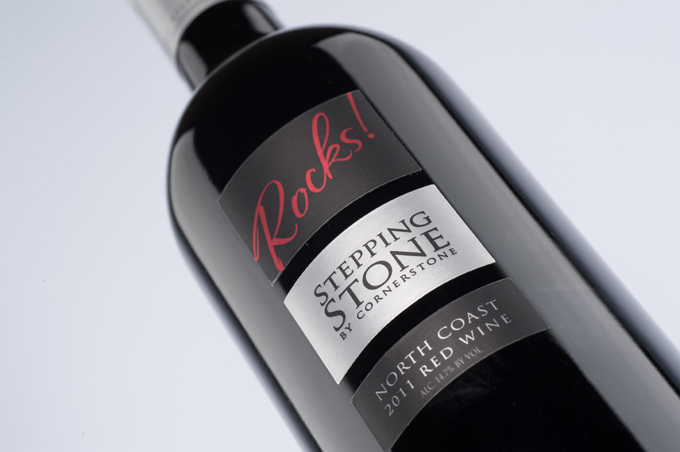 2011 Stepping Stone by Cornerstone Red Rocks! North Coast, 14.1% alc., $18 SRP: Deep, dark color; earth, toast and black fruit on the nose, each in good proportion to the others. More of the same on the palate, and a bit primary when first poured; with just a little air, it opens to reveal black currant and blackberry, and more toasty character as well. Full bodied, with good structure and length, this smooths out nicely as it continues to open, taking on a subtle creamy quality, with tannins and acids to develop for five years or more. Nice for what it is, if not a style that I seek out these days. Zinfandel, Merlot and Grenache, 941 cases produced. Find this wine
Reporting from Day-twah,
geo t.
Related posts: