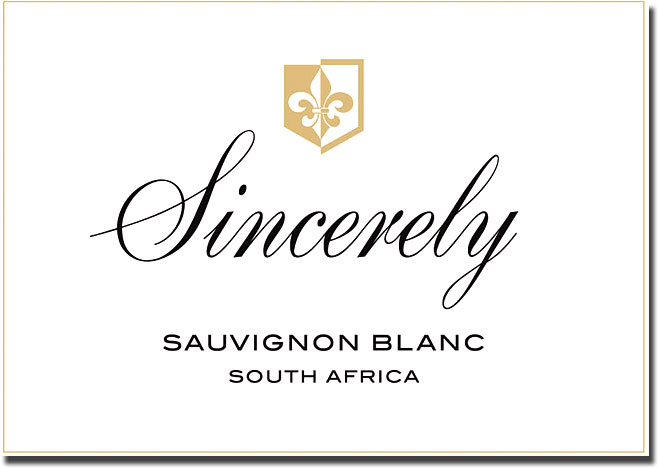 We've been fans of wines from South Africa for a couple of decades, but it's been more than a year since we've tried anything new. Happily, our friends at Vineyard Brands took care of that again by sending us several samples for our consideration not long ago, and as is usually the case, we found a lot more to like than otherwise.
We enjoyed the last two wines we tried from Neil Ellis a year ago last December, so we were interested in seeing what five more from them and their second label, Sincerely, had to offer. Click images to enlarge.
2010 Sincerely Sauvignon Blanc, 13% alc., $13.99 SRP: Clean, medium color; varietally correct gooseberry, grapefruit and mineral flavors and aromas shaded with just a hint of lime. Good intensity, medium-to-medium full body, good acids and length. Good value for the money. Fruit sourced from vines in Groenekloof, Stellenbosch and Elgin, varying from 5 years to 22 years (average 12 years). Fermented at low temperatures, and left on the lees for 3 months before blending. Find this wine
Read the rest of this entry »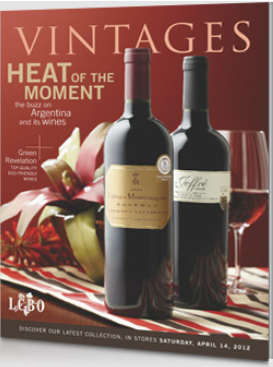 Just a few notes this week on the release for April 14th as the board was a bit stingy with the wines shipped to taste. One or two do stand out as being stellar and are priced under twenty bucks. Please read on.
ONTARIO
149302 FEATHERSTONE CANADIAN OAK CHARDONNAY 2010 Niagara Peninsula, Ontario $21.95
Plenty of sweet spice, a touch of butterscotch, apple, pear and mineral aromas on the nose, the palate shows excellent balance with a nice sweet toasty note on the finish. Find this wine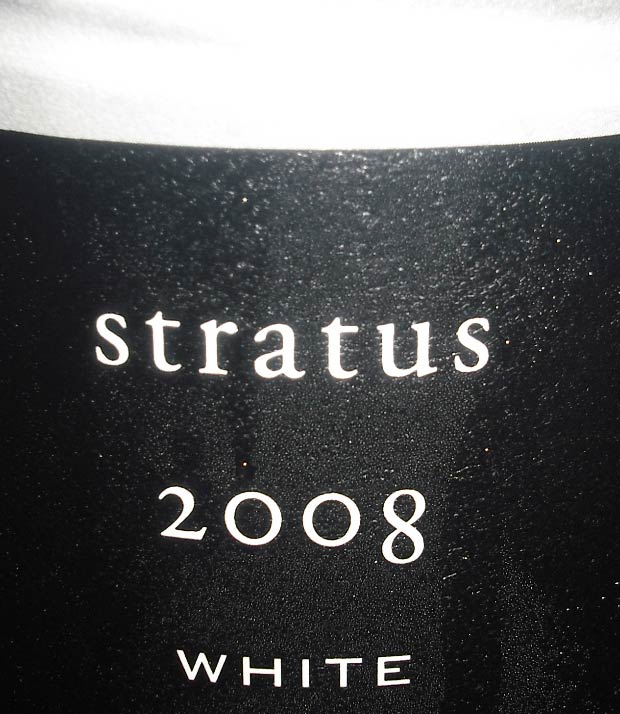 235051 CAVE SPRING MERLOT 2008 Niagara Escarpment $17.95
An interesting blend of fennel seed, dill, red fruit, plum, tobacco and mocha stays true on the palate that has great texture, enough fruit and decent length. Find this wine
660704 STRATUS WHITE 2008 Niagara-on-the-Lake, Ontario $44.20
J.L Groux's mystical blend of Sauvignon Blanc, Chardonnay, Semillon, Gewürztraminer and Viognier, is simply stunning. It is abound with aromas of peach, nectarine, linalool, pear and mandarin. It has an amazing texture, a pleasing streak of acidity and lots of plump tree fruit flavours. Tasty now, but it will only get better. Find this wine