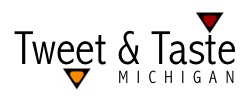 There was a knock on our front door this morning, and, as I nursed my coffee and re-acclimated myself to what passes for reality in our corner of the universe, Kim answered and accepted a package from the nice FedEx guy.
"Were you expecting any wine?" she called out to me.
"No," I replied, and, as the proverbial light bulb came on in my brain, followed that almost immediately with a question of my own.
"Aren't we signed up for the Mawby Tweet & Taste?"