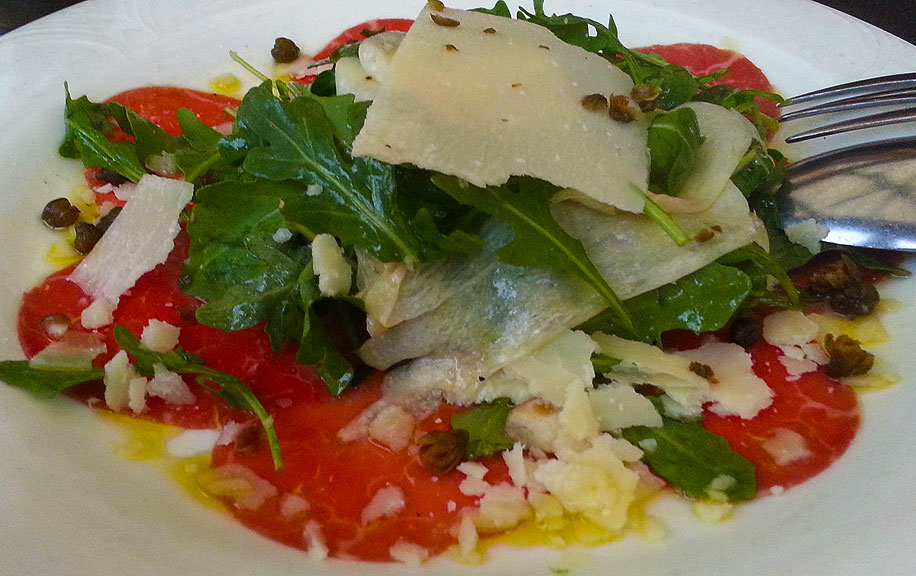 One of the perks of being in the wine biz is getting to go to really fine restaurants and wine bars for wine luncheons, dinners, tastings and the like. That's how I was introduced to Bacco Ristorante a little more than ten years ago. I was fortunate enough to attend two events in quick succession back in the winter of '05, and that's when I learned to love Chef/Proprietor Luciano Delsignore's cuisine. (Click images to enlarge.)
I took Kim for dinner there as soon after as I could, and she loved it every bit as much as I did, and it has remained on a very short list of our favorite dining establishments in the metro Day-twah area. Recently, she noticed that Bacco was celebrating its 13th anniversary in business for 11 days in May with a special $13 menu of favorite dishes from over the years, so we made arrangements to hook up with our friends Anne and Brian Klumpp to boogie on out and take advantage of the great prices for such delicious food. The plan was to meet at Chez Klumpp this Tuesday past and continue on from there.
Before departing for dinner, Anne delighted us with some wonderful Champagne from her cellar. Have I mentioned that I'm a bubble head?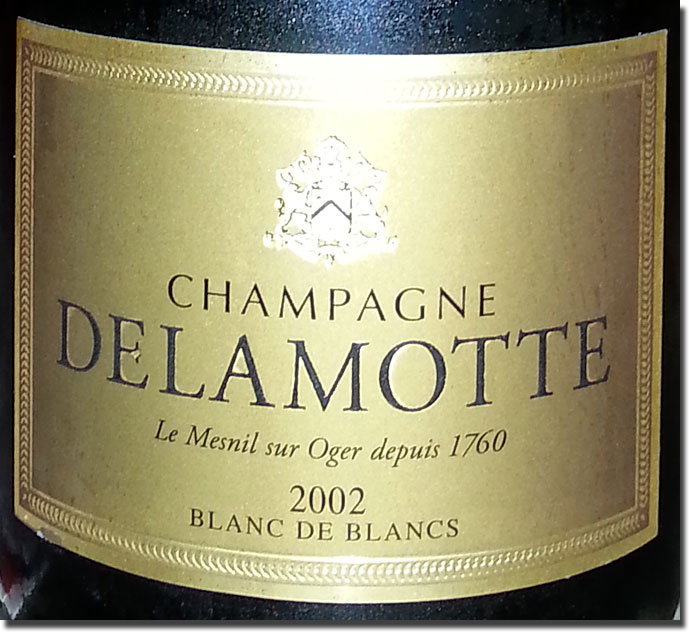 2002 Champagne Delamotte Blanc de Blancs, 12% alc.: Rich and racy, with a fine active bead and lots of frothy yumminess in the mouth. (Sorry, I don't speak Parker or Suckling.) Intense under-ripe green apple, mineral, hint of bread dough and just a wee bit of matchstick in both flavor and aroma. Long lingering finish. One sip invites/deserves/demands another. Lots o' stuff going on here; pungent, yeasty (especially noticeable when belching after a few fast glugs going out the door to dinner) and quite delicious. Anne grabbed this by mistake instead of a non-vintage bottle, but chuckled, "I guess you guys are worth it." Find this wine
Once we were seated, we started with a 2012 Morris Farms Vermentino Toscana I.G.T, which was clean, correct and perfectly serviceable, if a little stingy on the finish (Find this wine). It paired well with the Calamari, scallions and hot peppers and, yes, even the Carpaccio (pictured at the top of the page), but the Gnocchi and Strozzapreti really wanted red wine, and the following selection arrived just in time to enjoy with those plates. (In the interest of full disclosure, I should also mention that Bacco's sommelier, whose name is better not mentioned here, gave the men noticeably more generous pours of the Vermentino than he did the ladies. He was informed of such when he brought the first red, and responded with stiff professional courtesy and an obvious glare directed toward Kim, who let him know about it.)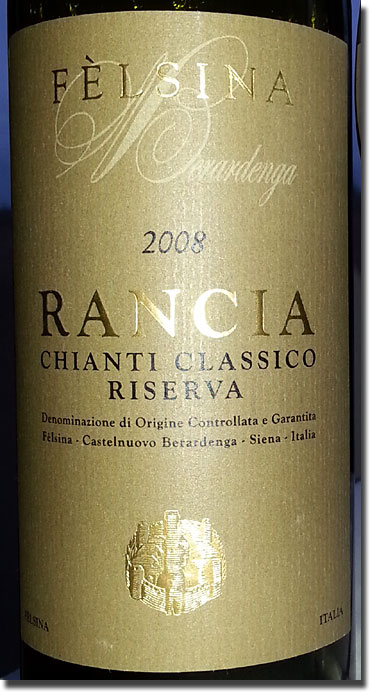 2008 Felsina Berardenga Rancia Chianti Classico Riserva DOCG, 13.5% alc.: Deep and dark in color, with earthy, smoky old wood, dried cherry flavors and aromas laced with a hint o' 'shrooms. So lovely, but still a young wine; velvet-like texture, yet structured for many years of aging and development, and, as you would expect, it gets better and better with air as it opens. As I kept savoring this well after my companions had finished theirs, it whispered to me, "You don't drink enough wine like this." I believed every word. This is seriously good stuff, and paired brilliantly with our entrees. Find this wine
(Kim and Anne both enjoyed Polpette Lamb meatballs, white polenta and grilled scallions, while I had the Cavatelli Wild Mushroom Ragu and Brian Pappardelle Braised Beef Brisket.)
It was obvious that we would need another selection, and by this time, Anne had run into her friend Agatha, who has been with Bacco all 13 of its years in existence, so she took special care of us for the rest of the evening, uncorking and pouring our second red.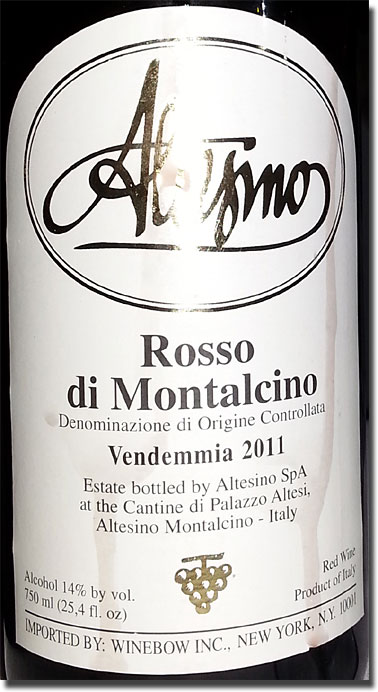 2011 Altesino Rosso di Montalcino, 14% alc.: Clean and dark in color, with sticks-y, earthy dried cherry and black currant flavors and aromas. Doesn't carry the weight of the Felsina, of course, but it's a little more fruit forward and very nice on its own terms. Sleek and well-structured for several years in the cellar; nicer and nicer with air. Find this wine
It was another wonderful evening of great wine and food at Bacco Ristorante. If you've never been there, you owe it to yourselves to go. I understand that the aforementioned sommelier will be moving to New York, so there should be no issues with getting equal pours, no matter your gender.
Reporting from Day-twah,
Bastardo