April 1st, 2015 |

Author:
George Heritier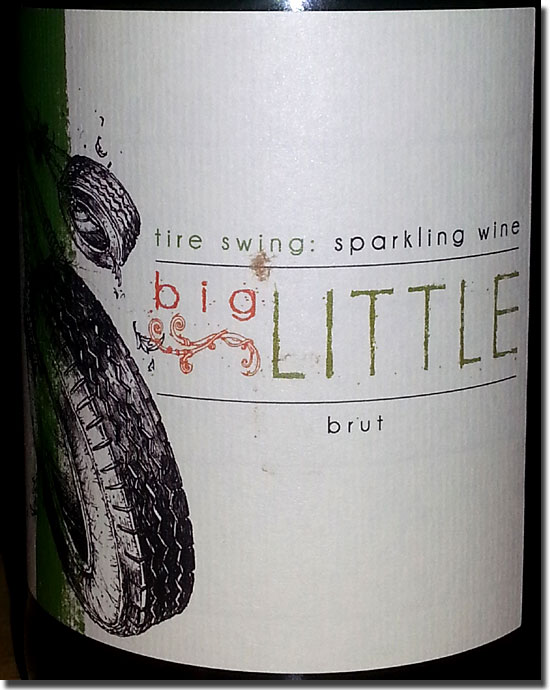 April is Michigan Wine Month, and I can't think of a better way to start the celebration than with a dandy sparkling wine from up north. Michigan is probably best known for the fine Riesling produced here (although one observer has proposed that Pinot Blanc "could be the wine that provides Northern Michigan with an opportunity to create a global brand name"), but I was struck by the following thought as I prepared this blog entry: Michigan could very well make as much a name for its wine industry with sparkling wine as with Riesling. I wonder if Larry Mawby would agree with that?
Think about it; the finest sparkling wines in the world are made in the northern-most wine region in France, Champagne. It's a cold climate where grapes can have a hard time ripening. Sound familiar? It seems like every time I turn around, I'm trying another delicious Michigan sparkler. Mawby has been spearheading the movement for three decades, but there are other producers making fine bubbly as well. A few that come to mind are Shady Lane Cellars' Sparkling Riesling, Left Foot Charley's Chapter Nine Sparkling Pinot Blanc and 2 Lads Sparkling Pinot Grigio. Now, add to that list the one that I tried just this Sunday, bigLITTLE Tire Swing. (Click image to enlarge.)

I had actually tasted two from bigLITTLE during the reception that closed the Leelanau Peninsula Vintners Association's Media Weekend in 2012. I liked them then, but they were just a couple more selections among many, and I gave them little thought afterwards. Fastforward to last week, when another Midwest Wine Press article caught my attention, this one spotlighting bigLITTLE. It piqued my interest in this producer, and I started looking for one of their sparklers to try.
Here's a Cliff Notes-type rundown on these guys. It's run by two brothers, Michael (big) and Peter (little) Laing, both of whom also work for Larry Mawby. As I reported a few weeks ago, Mike is responsible for making Mawby's M. Lawrence line; Pete is the operations manager. Since the 2010 harvest, they source all of their fruit from their parents' Leelanau Peninsula vineyard, originally planted in 2003 to Pinot Gris and Pinot Noir. They produce both sparkling and still wines in small batches (about 1,000 cases a year) at the L. Mawby winery. Here are my impressions of their first selection that I've able to track down.
bigLITTLE Tire Swing Brut Leelanau Peninsula NV, 75% Riesling, 10% Gewurztraminer, 10% Pinot Gris, 5% Pinot Noir, 13% alc., $17.97 (Plum Mkt., Ann Arbor): Clean, medium color, with a vigorous bead. Very nice intensity, with plenty of rich red and green apple and lime flavors and aromas. This has a boldness and an earthy pungent quality that are very appealing to this taster. Medium-to-medium-full bodied, with excellent acids and good length. It's a big(LITTLE) happy mouthful of northern Michigan sparkling wine, so expressive and full of personality. A blend of several vintages, hand-harvested and whole cluster pressed, fermented a second time in the cuve close method and finished with a Brut dosage (1.0% residual sugar). Find this wine
You can bet your butt that I'm going to be looking to try more of the Laing's wares. I'll keep you in the loop.
Reporting from Day-twah,
geo t.
Related posts:
3 Responses to "Swingin' on a Tire"