April 8th, 2013 |

Author:
George Heritier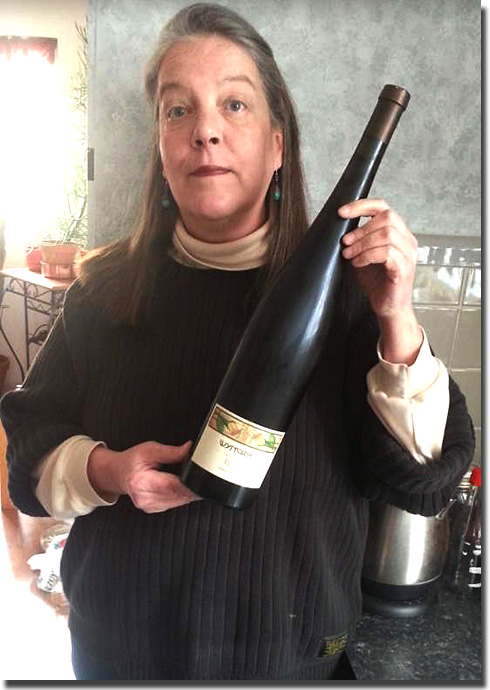 Our good friends Kris Engelhardt and Kathy Bunting let it be known that they were on their way over with raw oysters yesterday, and it occurred to me that it would be the perfect opportunity to open the magnum of Wyncroft Riesling that had been resting in our cellar for some years. The wine was a gift from another good friend, Mr. Wyncroft himself, Jim Lester, and it turned out to make a perfect match for the wonderful Kumamoto oysters.
2004 Wyncroft Lake Michigan Shore Riesling Madron Lake Vineyard, 1.5 L, 13% alc.: It's interesting to compare yesterday's impressions of this wine with those from 2006, when we first tried it, shortly after it was bottled. Back then, it was quite primary, as one might expect, with subtle minerality taking a backseat to the upfront fruit. The intervening time has been very kind (and the 1.5 liter format didn't hurt either), as it has developed into a thing of beauty, reminiscent of Jim's great 1999 Wyncroft Lake Michigan Shore Riesling Avonlea Vineyard. Like a hypothetical cross between Riesling from Alsace and Austria, this is now all about river stones and petrol over under-ripe green apple and quince. Medium-full-bodied, it still exhibits excellent acids and good length on the finish. I can't think of a better example of just how good dry Riesling from Michigan can be. Find this wine
Reporting from Day-twah,
geo t.
Related posts: