August 11th, 2017 |

Author:
George Heritier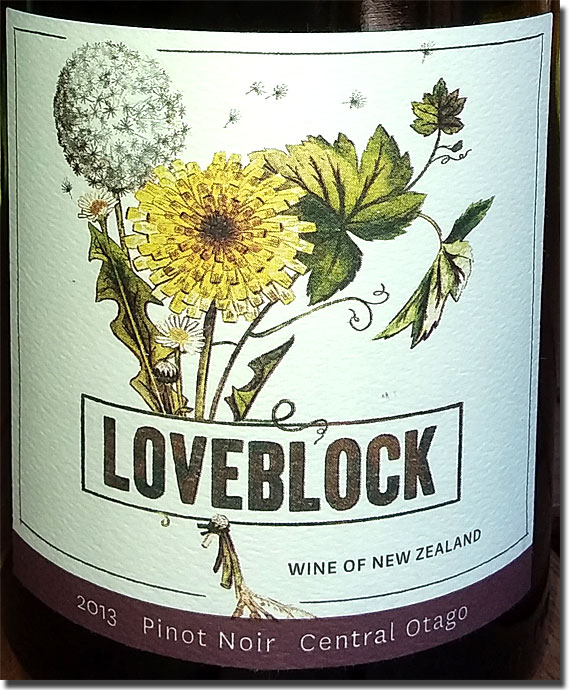 My first encounter with the wines of Loveblock was a few years back, when I was filling in a day or two a week at an area wine department during my last gasp in retail sales. Their Sauvignon Blanc maintained a spot in the New Zealand section, but I never spent enough time with this establishment to get to know all of the products, so I had no idea that it was actually the project of Kim and Erica Crawford, which they started after selling their famous and wildly successful "Kim Crawford" label to Constellation Brands.
In 2004, the Crawfords found a parcel of land situated high on the hills overlooking Marlborough's Awatere Valley that they fell in love with and began planting vineyards there, employing both sustainable and organic viticulture practices, depending on the requirements of specific plots. They now produce eight different grape varieties, three of which were shipped to us recently for review by their public relations and brand marketing agency, Donna White Communications. (DWC has sent us wines for review on several occasions in the past; they've all been of high quality, so we're always interested in sampling anything they send our way.)
We began our Loveblock survey with the two whites.
2014 Loveblock Pinot Gris Marlborough, 13% alc., $21.99 SRP: Clean, medium color, with more green apple than citrus on the moderately expressive nose; flavors echo and expand nicely, being rich, dense and fairly intense. Medium-to-medium-full bodied, with good acids and length, and more lime-citrus emerging as it opens; a second pour shows some salty sea air on the nose as well. Solid varietal character here. Find this wine
2015 Loveblock Sauvignon Blanc Marlborough, 13.5% alc., $21.99 SRP: Woah, there's no mistaking this for anything but Sauvignon Blanc! With clean, medium color, this is all grapefruit, mineral and green apple in both flavor and aroma; medium bodied, with zippy acids and very good length. Nicely balanced, with fruit, mineral and acids in harmonious agreement. Textbook Sauvignon Blanc. Find this wine
2012 Loveblock Pinot Noir Marlborough, 13.8% alc., $29.99 SRP: Smoky garnet in color, with aromatics that could only come from Pinot Noir, all smoke, black cherry and earth, which follow through on the palate with good depth and structure. Kim finds this "somewhat bitter, stemmy and green and not delicate like I want my Pinots to be." I get some of the "green," but I don't mind it so much, because I like the earthier quality that the wine exhibits now and think that it has at least five years of development ahead of it to evolve into something even better. This paired well with poached salmon; time will tell where it goes from here. Find this wine
Obviously, I like the Pinot Noir a bit more than Kim, and we both enjoy the two whites. Our only complaint is that we'd like them even more if they were priced at around $5 less than the SRPs listed here. I'd be more inclined to purchase the whites at around $16.99 and the PN at around $24.99, and a quick look at winesearcher.com shows that they can be found at those prices. Click the "find this wine links" to see prices. Your mileage may vary, but that's my story, and I'm sticking to it.
Reporting from Day-twah,
Bastardo
Save