November 24th, 2014 |

Author:
George Heritier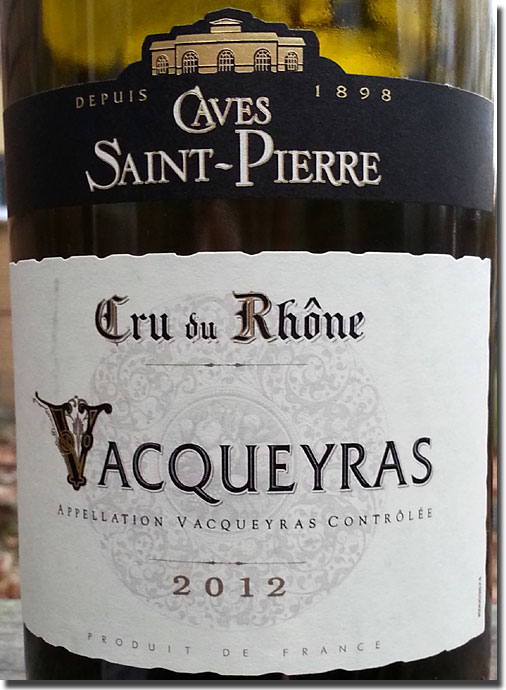 2012 Caves Saint-Pierre Vacqueyras, 11-14% alc., $12.99: I was quite impressed with the 2011 version of this wine when I happened upon it at our local Trader Joe's last spring, so when I saw this one, I didn't hesitate in picking a few up and bringing them home. I'm not sure that this new vintage is the better of the two, but I certainly can testify to the fact that it's the brighter, more immediately accessible. Showing deep, dark color, it offers up nice, earthy black plum, black currant and blackberry on the nose, shaded with a little leather. There's plenty more of the same on the palate, along with a good dose of iron-like minerality. This delivers pleasurable drinking right from the get-go, and gets better as it opens in the glass. Full bodied and structured for several years of cellaring, yet so good already, it's hard to keep hands off. It's a great choice to pair with all the usual culinary suspects, including grilled red meats, especially of the lamb variety, and a good hearty cassoulet, and, bottles we've enjoyed have also made for some excellent Red Wings and Red Rhônes mojo. At $12.99, it's a QPR All Star, to be sure. (Click image to enlarge.) Find this wine
Imported by Latitude Wines, Inc., Danville, CA
Reporting from Day-twah,
geo t.
Related posts:
One Response to "Red Wings and a Red Rhône QPR All Star"