January 5th, 2012 |

Author:
George Heritier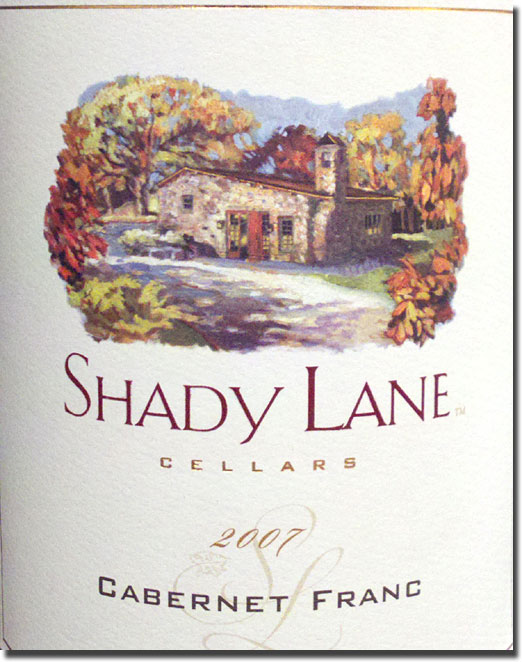 Alan Kerr (aka Canadian Zinfan) and this taster got it into our heads that it might be interesting, not to mention fun, to try a small group of Cabernet Franc bottlings from Michigan and Niagara for comparisons sake. It wasn't hard for us to round up four, and we gathered one evening not long ago to see what they had to offer. We dismissed with formalities, other than my taking notes, and simply enjoyed them for what each had to offer; we didn't score them or even pick a favorite. We got things started with a Michigan white. Click images to enlarge.
2002 Wyncroft Lake Michigan Shore Chardonnay Avonlea Vineyard, $35, 14.8% alc.: The years have not been kind to this wine since we first tasted it in 2006, if this bottle is any indication. Rich golden color; full bodied, with good acids and length, but the pineapple, pear and butterscotch flavors and aromas are overwhelmed by way too much oak (1/3 new, 1/3 one year and 1/3 two year old Allier). This was actually better in '06, but the oak is so out of balance that we didn't finish the bottle. Hopefully, this was an off bottle, as we've had other Wyncroft Chards of similar age that performed MUCH better than this one. Find this wine
2007 Shady Lane Leelanau Cabernet Franc, 12.9% alc., $16.50: We brought this bottle home from our visit to the Estate a few years ago, and I'm happy to report that it's holding up nicely. Clean, dark color, with a nice core of black fruit shaded with undertones of forest floor, earth and underbrush. Medium-full bodied, with good structure and length, this can go for at least a few more years in the cellar. Good cool climate Cab Franc from northern Michigan. Find this wine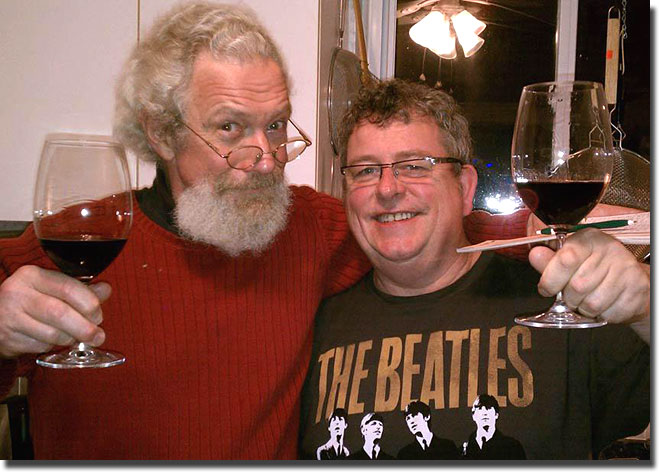 2007 Tawse Twenty Mile Bench VQA Cabernet Franc David's Block, 13.5% alc.: One of Chef Kerr's contributions, this clean, dark colored wine offers a kiss of oak over deep, dark fruit on a full bodied frame; shows good varietal character, with good structure, depth and length. Perhaps a little more oak here than I care for, but an undeniably good Cab Franc that's in no danger of fading anytime soon. The '08 sells for $47.95 Can. at the winery, so this was probably in that general price range as well. For the record, we stop in at Tawse whenever we find ourselves in Niagara wine country.  Find this wine
2007 Circa Leelanau Cabernet Franc, 13.5% alc., $29.00: Another one we brought home from our Leelanau adventures of a few years ago, this shows clean, dark color and offers pretty black currant and blackberry character with just a hint of greenness to it, but not to the detriment of the wine's appeal. Full bodied and a little tart, with good structure and length. Find this wine
2007 Stratus Niagara-on-the-Lake VQA Cabernet Franc, 12% alc., $38 Can.: Clean, dark color, with a kiss of grainy oak over deep, dark, slightly tart black fruit; full bodied and well structured, with good length. This could be a little more generous for the money, but not a bad wine by any means, and a visit to the tasting room and winery is a must when in Niagara-on-the-Lake. Find this wine
All in all, an interesting and enjoyable lineup of wines, and while they all demonstrate that northern Michigan and Niagara have made great strides with this particular variety, I think that both regions can and will continue to improve in coming years. I found it particularly interesting that the Shady Lane held its own against the more expensive bottles; it was by no means the best of the bunch, but it hung right in there with the other three, which has to count for something.
Reporting from Day-twah,
geo t.
Related posts: