January 21st, 2014 |

Author:
George Heritier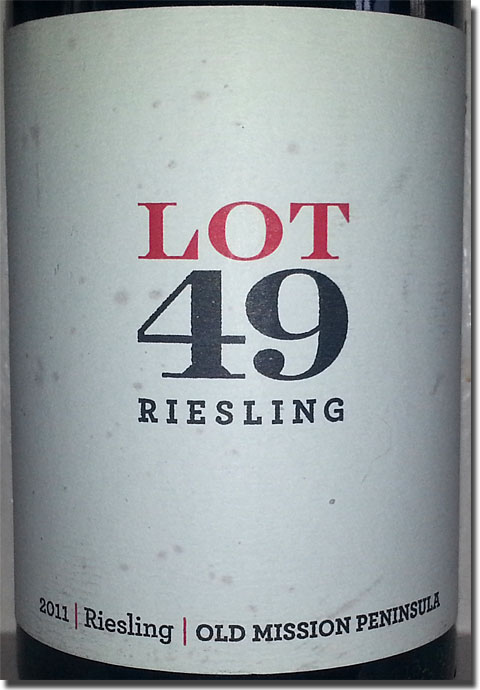 It's been a tough season so far for my Detroit Red Wings. Injuries have plagued the team, and they've had trouble scoring goals in the numbers we've become accustomed to over the past 20+ campaigns. As I write this entry, the Wings are fighting for the final playoff spot in the Eastern Conference, an unthinkable situation just a few years ago. During one recent dry spell, when my red Rhône mojo just didn't seem to be working, I decided to switch and see what some good Michigan Riesling could do for the boys. I'd been looking for the right opportunity to open this wine for several months, and I finally just said, "What the puck." As it turns out, I made a good choice on two counts.
2011 Chateau Grand Traverse Old Mission Peninsula Riesling Lot 49, $12.7% alc., $19.97: Clean, medium color, with mineral-laced green apple and quince flavors and aromas and a rich core of Riesling fruit. Decidedly dry, but not bone dry; medium bodied, with ample acids and good length. I drank half the bottle that night, and finished it the next. On the second evening, the wine takes on a subtle note of apricot and just starts to hint at some petrol. This is drier than CGT's Whole Cluster bottling, with more depth, intensity and aging potential. It's a special single vineyard block bottling of Alsace Clone #49 Riesling from winery's Bailiwick Vineyard, made in a "hands-off" manner. Find this wine
The good news is that, not only is this an excellent example of just how good Michigan Riesling gets, but the Wings won their game that night too!
Reporting from Day-twah,
geo t.
Related posts: