Archive for November, 2013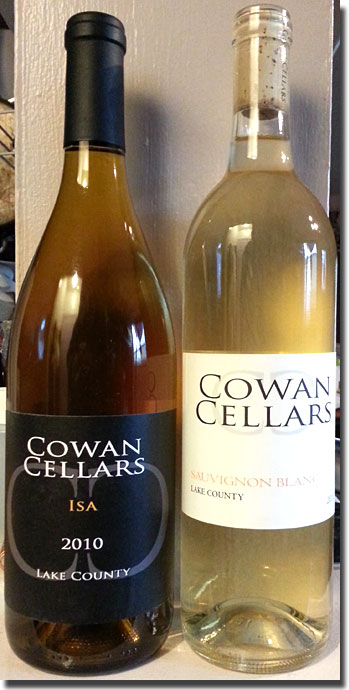 Gang of Pour was created back in 1997 as an offshoot of our involvement in the internet wine community, on such forums as those operated by Wine Spectator, Robin Garr, Brad Harrington and others. Over the years, we got to know many people virtually through said forums, and got to meet many of them in person through "offlines," tasting gatherings in various parts of the US and Canada. Several of the people we met have contributed to Gang of Pour over the years, and one gentleman who still does is "Florida Jim" Cowan. We first met Jim in person back in 2001, during a road trip to North Carolina, and have met up with him on several other occasions since. We found him to be every bit as charming and gracious as his online persona; here's what I said about Jim when we welcomed him as a contributor to our pages in 2010.
It's no exaggeration to describe "Florida" Jim Cowan as one of the most respected and admired commentators in the online wine community. A true gentleman, Jim is the consummate voice of reason, with a common sense view of all things wine-related that resonates strongly with his many friends and readers.
Jim is more than just a commentator, though; he caught the winemaking bug after working in the vineyards and wineries with Russell Bevan, of Bevan Cellars, and Steve Edmunds, of Edmund St. John, during the fall of both 2006 and 2007. He made his first wine in 2007 and has been making wine every year since then, establishing his Cowan Cellars with his wife, Diane Arthur. We first tasted one of Jim's wines in 2009, and while it received mixed reception among the rednecks we drank it with, this taster was most impressed.
A few months ago, Kim and I decided that it was high time to see how Cowan Cellars was coming along, so we ordered up a case. Kim wanted to throw a dinner party featuring some of the wines, and I thought it would be fun to try the two Sauvignon Blancs, the Pinot Noir and the Syrah. In his own words, Jim makes "wines that accompany food well, which is very important because I also love the food that my lovely wife, Diane, prepares for our daily meals – usually vegetarian, and always light yet flavorful." In that regard, Kim contacted Diane and set her menu based on some of her suggestions. We invited three of our best friends in the wine biz to join us, Rebecca Poling, Michelle DeHayes and Anne Keller Klump. We got things started with a very fine Left Coast sparkler that Rebecca brought over.
Read the rest of this entry »