August 4th, 2010 |

Author:
George Heritier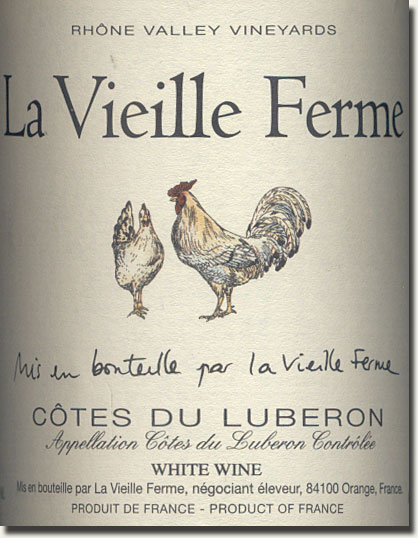 Since we started regularly reviewing wines made by the Perrin family in the fall of 2006, we've gotten to taste quite a few and our impressions have almost always been to the positive. In fact, the worst notes I can remember posting are of the luke-warm variety; I don't think we've ever actually had a bad wine from them. We recently tasted through six new samples, and guess what? Nothing has changed. There may be a few surprises, but the wines all range from pretty good to very good, and if there are no real knockouts, there's something to be said for consistency. Here are my impressions of this latest batch.
CLICK IMAGES TO ENLARGE
2009 La Vieille Ferme Côtes du Luberon Blanc, Grenache Blanc 30%, Bourboulenc 30%, Ugni Blanc 30%, Roussanne 10%, 13% alc., $7.99-8.99: Clean, medium color, with white tree fruit flavors and aromas; moderately ripe fruit and quite food friendly, with very good acids and intensity. Find this wine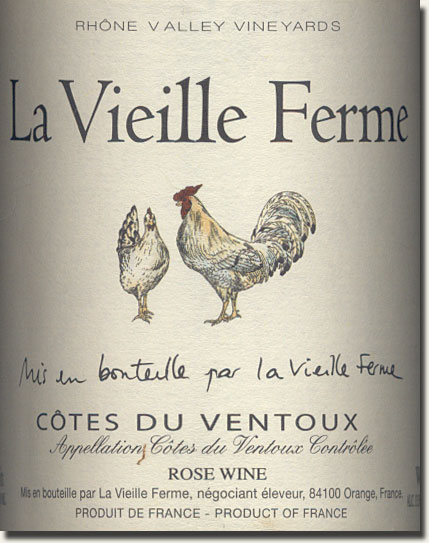 2009 La Vieille Ferme Côtes du Ventoux Rosé, Cinsault 50%, Grenache 40%, Syrah 10%, 13% alc., $7.99-8.99: Strawberry pink color, with a strawberry and raspberry nose that gains a decided streak of minerality on the palate; medium-full bodied and gutsy, with good acids and intensity. Not too complex, but nice for what's here, with a somewhat pungent quality to the fruit that I like. Find this wine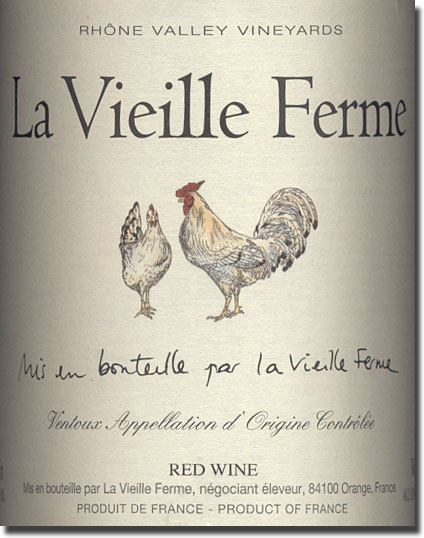 2009 La Vieille Ferme Côtes du Ventoux Rouge, Grenache 50%, Syrah 20%, Carignan 15%, Cinsault 15%, 13.5% alc.: $7.99-8.99: Clean, dark color and very "grapey," for lack of a better term; young, primary and interesting to contrast with the '07 and '08 models, which are decidedly earthier. Fairly ripe red plum and berry, with a subtle note of cocoa and some earth underneath; full bodied and structured for a few years in the cellar, but seems to lack the depth of the previous two vintages. Good for what it is and for every day drinking. Find this wine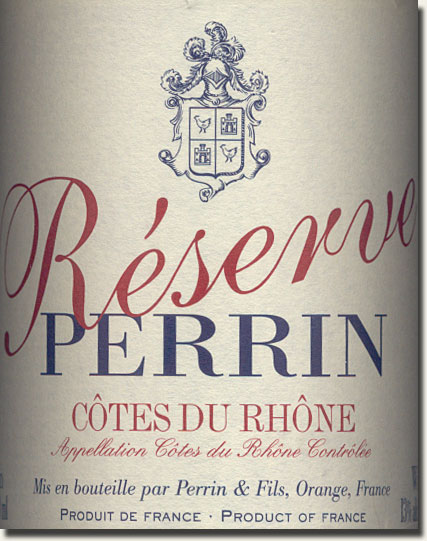 2009 Perrin Reservé Côtes du Rhône Blanc, 50% Grenache Blanc, 20% Viognier, 15% Marsanne, 15% Roussanne, 13% alc., $10.99: Clean, medium color, and a little more fruit forward than I would have expected, though not unappealingly so; white tree fruit, with subtly, underlying herbaceousness and some mineral emerging on the finish. Medium-to-medium full bodied, with good presence and acidity. Very harmonious and enjoyable, especially with a little time in the glass. Find this wine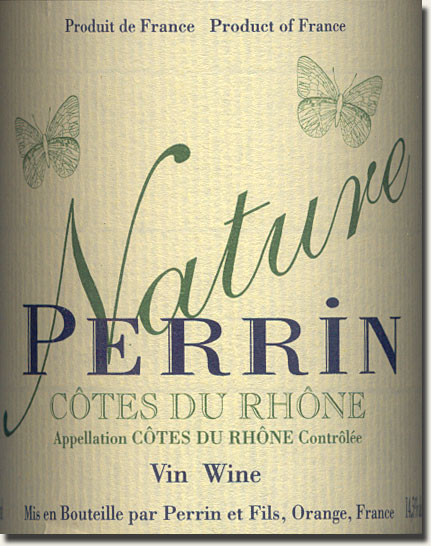 2009 Perrin Crus Côtes du Rhône Nature, 95% Grenache, 5% Syrah, 14.5% alc., $13.99: Clean, deep, dark color, with a subtly spiced perfume and a note of cocoa that dominates the deep, dark black fruit in both flavor and aroma; big, full-bodied and very well structured, needing extended air now and/or as much as 5-8 years in the cellar. The cocoa sets the tone here, but there's a ton of earth and mineral playing big bass notes underneath. Find this wine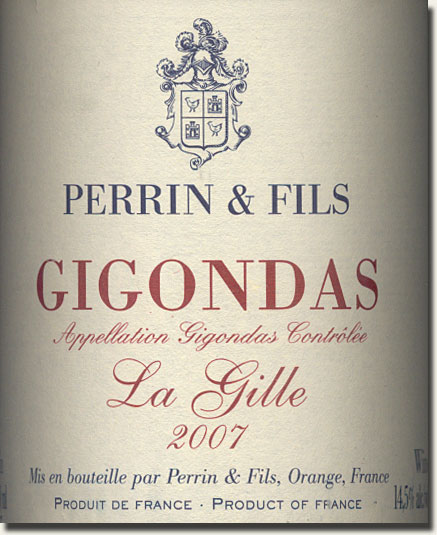 2007 Perrin & Fils Gigondas La Gille, 80% Grenache, 20% Syrah, 14.5% alc., $29.00: Deep and dark in color, and surprisingly "grapey" for Gigondas; the more usual earth and iron is present, but it's in the background, with nice black plum and berry up front. Full-bodied and well structured, yet very approachable with just a little air, and as it opens over a few hours, some roasted meat emerges and it turns earthier. Very primary at this point, and quite nice, if somewhat atypical, but give it five years in the cellar to get a better idea of where it's going. Find this wine
Imported by Vineyard Brands, Inc., Birmingham, AL
Reporting from Day-twah,
geo t.
Related posts:
One Response to "New Wines from the Perrin Family"