January 19th, 2017 |

Author:
George Heritier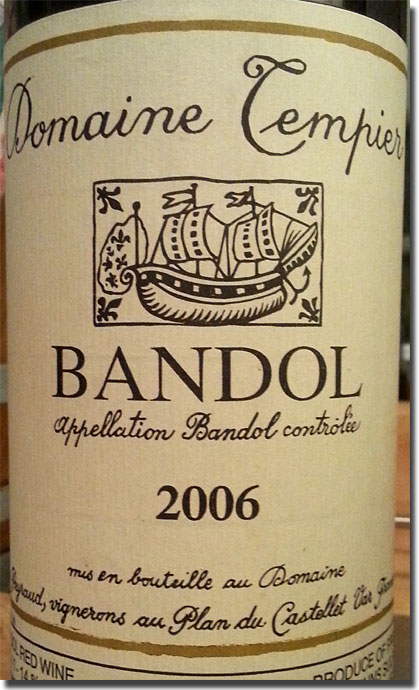 We enjoyed several big reds over the past few weeks, and while there wasn't a dog in the bunch, I only managed to take notes on two of them. It seems that I'm less inclined to record impressions when we're with a group of revelers than I once was, what with all the food and hoopla, but this pair was just for Kim and this taster. Perhaps not surprisingly, they were from two of our very favorite wine regions. (Click images to enlarge.)
We've said it before, and we'll say it again, we love Domaine Tempier Bandol at our house. I pulled this one from the cellar to celebrate Kim's "special day," and she loved it.
2006 Domaine Tempier Bandol, 75% Mourvèdre, 14% Grenache, 9% Cinsault, 2% Carignan, 11-14% alc.: Deep and dark in color, with no discernible bricking as of yet. Maturing nicely, with lovely Tempier character; a little earthy, with a bit of the barnyard and a big rich core of dense, dark Mourvèdre-dominated fruit. Nevertheless, at 10 years old, this is still a relatively young wine, not close to its peak and built for many years of further development. Give it an hour in a decanter if you're going to open one now; better yet, give it at least another 5 years in the cellar. This will deliver everything you want from a regular bottling from this great producer. Find this wine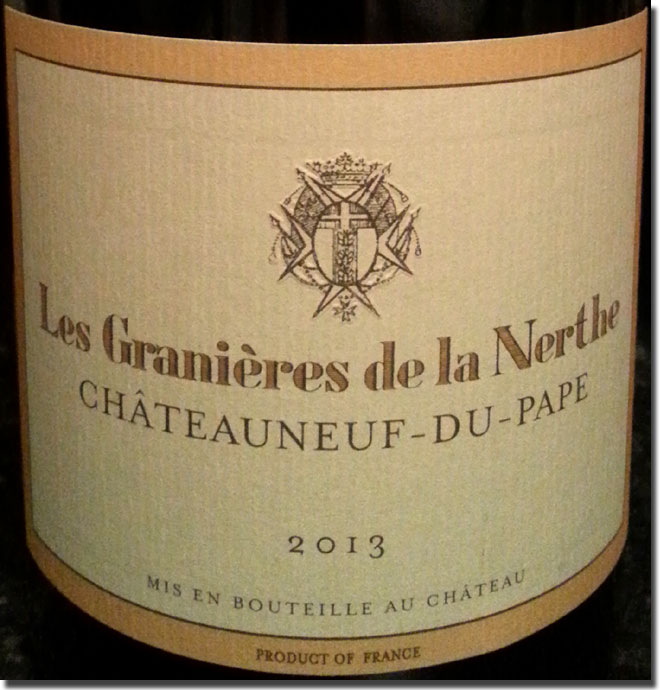 This was our first experience with Chateau La Nerthe's second label Chateauneuf-du-Pape, and it is a solid "Red Wings and Red Rhônes" selection, although Detroit did not play particularly inspired hockey on the night we imbibed it.
2013 Chateau La Nerthe Chateauneuf-du-Pape 'Les Granieres de la Nerthe', 33% Cinsault, 31% Syrah, 22% Grenache Noir, 11% Mourvèdre, 3% Other, 14% alc., $29.99: A bit lighter in color than most, almost Pinot Noir-like, but it's all Chateauneuf-du-Pape on the nose, with earth, iron and black fruit. Flavors echo and expand with much more weight and intensity than the hue might lead one to expect, very earthy and seriously structured for several years in the cellar. Textbook Chateauneuf, and if it's not quite as refined as the regular bottling, it'll be a darned good one in about 7-10 years. Find this wine
Happy New Year from Day-twah!
Bastardo
Save
Save
Save
Related posts: