April 30th, 2010 |

Author:
George Heritier
Stop in to visit Allan Bree (aka califusa) and you can always count on some corks being pulled from some most interesting and diverse (not to mention downright tasty) wines. Such was the case when we pulled into Sonapanoma after a short 9-hour series of flights from Day-twah.
At our house, we liked Muscadet before Muscadet was cool. A small, but growing cadre of hipsters have been singing the praises of wines from the Loire Valley appellation closest to the Atlantic for the past several years, but these wines will probably never be on the radars of most so-called "wine aficionados," and that's fine, because supplies will remain readily available and prices will remain reasonable, rather than getting downright stupid, like those from too many other regions.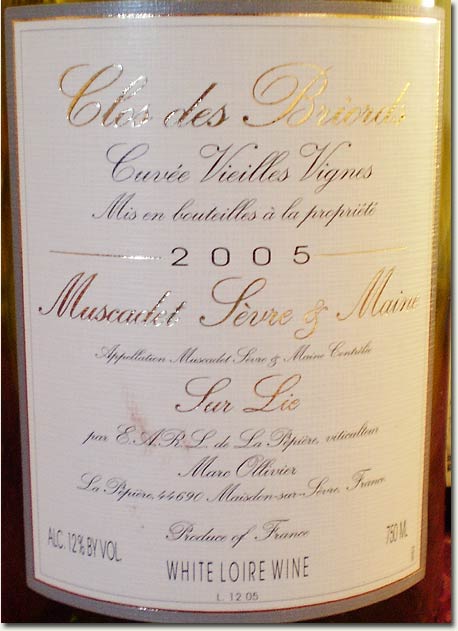 2005 Domaine de la Pépière Muscadet de Sèvre et Maine Clos des Briords, Cuvée Vieilles Vignes, 12% alc.: Clean medium straw to pale gold in color; river stones and rainwater nose follows through on the palate with subtle notes of under-ripe yellow apple and praline. More than medium bodied, with a smooth texture that belies the ample acids and a finish that lingers long and pleasantly. A lovely wine that's starting to come into its own; it's not just textbook Muscadet, it's REALLY GOOD Muscadet. As Allan Bree put it, "It was all angles in its youth, now it's all shoulders and hips." Find this wine
Imported by LDM Wines, Inc., New York, NY
Bree, somewhat inexplicably, opened up some very good Red Wings-Red Rhone mojo for us. I say "inexplicably" because he IS, after all a San Jose Sharks fan, and considering the finned skaters won game 1 of their playoff series, perhaps he knew something that we didn't. Whatever the case, the wine is absolutely delish.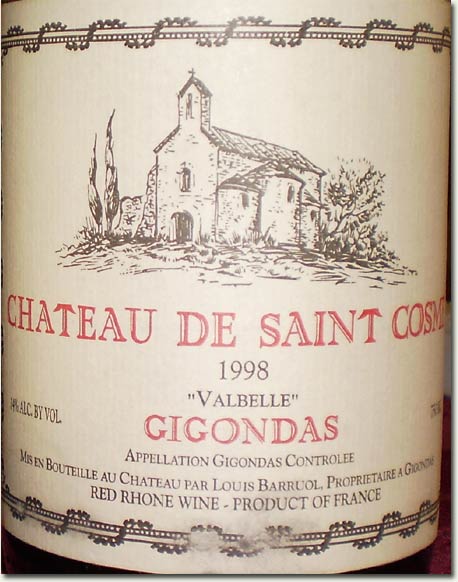 1998 Chateau de Saint Cosme Gigondas "Valbelle," 14% alc.: Showing only the barest hint of rust to the deep, dark color, this beauty throws a lovely nose of saddle leather and black fruit, becoming even more expressive and appealing on the palate, where it gains some nice earthy bass notes, along with hints of pepper and subtle underbrush; full bodied, well structured and drinking beautifully right now, this is in no danger of fading anytime soon. Bree pegged this one when he exclaimed, "This is as smooth as a baby's bottom." Find this wine
Imported by Michel Schlumberger Wines Ltd., Healdsburg, CA
We've never met a Rochioli that we didn't like, and Bree knows that, bless his cotton-pickin' heart.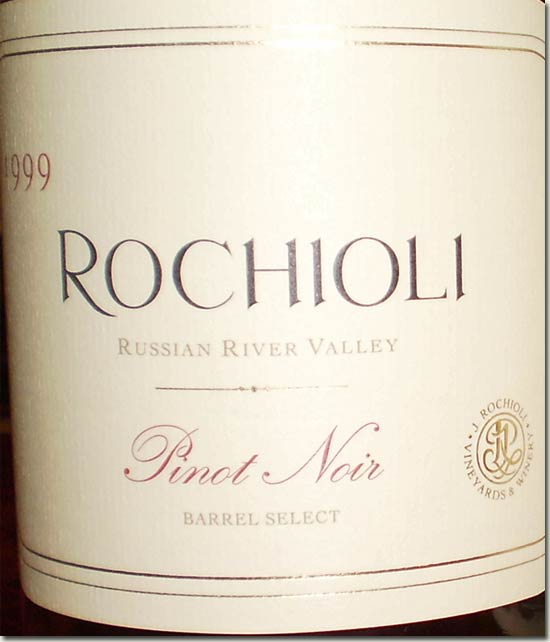 1999 Rochioli Russian River Valley Pinot Noir Barrel Select, 13.5% alc.: Still deeply, darkly colored, with an earthy black cherry, forest floor and cola personality accented with just a little well-integrated oak; medium-full bodied, well structured and drinking very nicely indeed. Allan characterized it as "a fine young old Pinot," adding that it "has a delicacy about it that's endearing,' and while that's true, it also has amply stuffing and should hold for some years yet. Just a delight. Find this wine
Reporting from Sonapanoma,
geo t.
Related posts:
2 Responses to "Three with Bree"