March 10th, 2015 |

Author:
George Heritier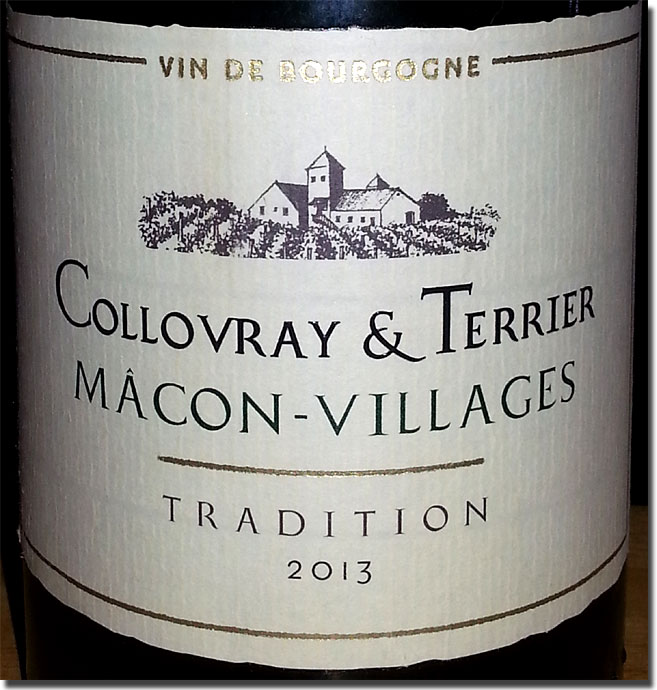 In October of 2013, I blogged about our current house Chardonnay, the 2011 Domaine de Roally Mâcon Vire-Clesse. I'm happy to report that it is still drinking beautifully and can still be found in the Detroit area; I'm even happier to report that over the last nine months, we've found another Chardonnay from the Mâcon that is almost as good, and costs $7 less. We first tried it last summer, at one of our favorite eateries, Café Muse, in Royal Oak. I liked it so well, that, A. I had it there with dinner on my birthday, which is telling, given their excellent wine list, and, B. I bought a case in November to have around to augment our stash of the Domaine de Roally. (Click image to enlarge.)
Christian Collovray and Jean-Luc Terrier have been friends since childhood and shared the same passion for wines. Their friendship was further strengthened when they married sisters Brigitte and Florence, whose father was a winemaker. In 1986, they established the Domaine des Deux Roches, based in the village of Davayé in the Mâconnais; Christian takes care of the vines while Jean-Luc manages the cellar and the commercial end of the business, and Brigitte and Florence both hold administrative positions. Christian's son Julien Collovray joined the business in 2008. The Collovray & Terrier label was established in the early '90s, and now focuses specifically on bottlings from Pouilly-Fuissé, Saint-Véran and Macon-Villages, the latter being the one that has caught our attention as of late. The vines that produce the Chardonnay that goes into the Mâcon-Villages 'Tradition' are planted in the clay and limestone soils of Charnay, Davayé, and Pierreclos.

2013 Collovray & Terrier Mâcon-Villages Tradition, 13% alc., $17.99: Clean medium color, with a melange of fairly ripe red and green apple and lime flavors and aromas, shaded with a hint of peach; chalky minerality and an herbaceous note add interest and some complexity. Full bodied, but not at all heavy; a little dense, with very good concentration of flavor, more than ample acids and good length. A stony element emerges more and more with air, adding to the appeal for this taster. This will pair well with a wide variety of vegetarian, fowl and seafood dishes; it has the intensity to work well with foods that one might otherwise turn to Pinot Noir for, such as salmon and grilled, smoked turkey, and it also serves well as an aperitif.
In making this wine, the grapes were pressed slowly in a pneumatic press. The free-run juice was then drained and left to settle at low temperatures. It then underwent alcoholic fermentation, malolactic fermentation, and was blended and aged in vat until the following February or March. The domaine recommends drinking this within two to three years from release, and we've already had three bottles out of the case we bought. Note to self: try to dole out sparingly from here on out. Good luck with that. Find this wine
Imported by A.H.D. Vintners, Warren, MI
Reporting from Day-twah,
geo t.
Related posts:
One Response to "A Right Tasty Mâcon-Villages"