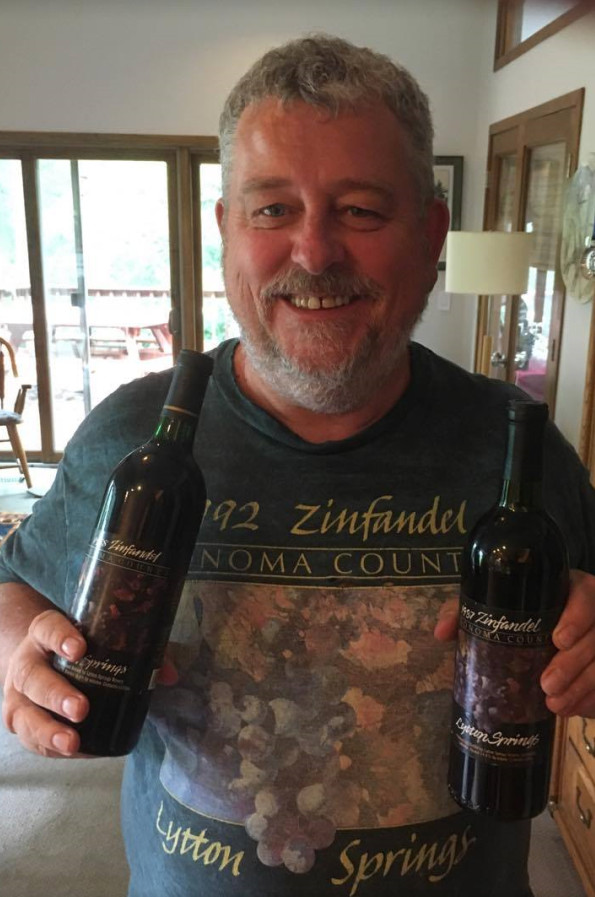 (Editor's note: On Saturday, July 22nd, our friends Joel Goldberg and Michael Schafer staged an amazing Zinfandel tasting at Chez Goldberg that Kim and I would have loved to have attended. Sadly, due to previously scheduled engagements, we couldn't be there, but our partner in crime, Alan Kerr aka Canadian Zinfan had the date open, and has dutifully filed the following report.)  Click images to enlarge.
"I love blush wines too," is an answer I commonly hear when I proclaim Zinfandel is one of my favourite varietals. Or, "Yeah, Zins are tasty, but they don't age well." Well as it turns out, thanks to the courtesy and kindness of both Joel Goldberg and Michael Schafer, I was able to taste some fabulously aged Zins, none of which had anything to blush about, and with the exception of one, were all really exemplary examples of how super tasty and age worthy this grape can be. I have deciphered some of my scribblings of the wines I tasted and here are my thoughts.
ZINFEST 2017: A Gold/Schaf Production
TABLE #1: ZINTO THE ABYSS
1986 Ravenswood Canard:
I have never heard of this Vineyard, but the resulting wine has lots of tomato and red fruit aromas, a solid palate with notes of plum, chocolate and some dusty tannins.
Find this wine1989 Topolos Rossi Ranch:
Mineral, parsley stems, plum, blueberry, cherry and leather all come together nicely and are holding up very well.
Find this wine
1993 Marietta Angeli Cuvee: Sweet spice and caramel, plenty of toasty oak; tasty, but the fruit is fading slightly. Find this wine
1995 Marietta Angeli Cuvee: Layers of youthful fruit featuring black fruit, black raspberry, some chocolate and a long creamy finish. Find this wine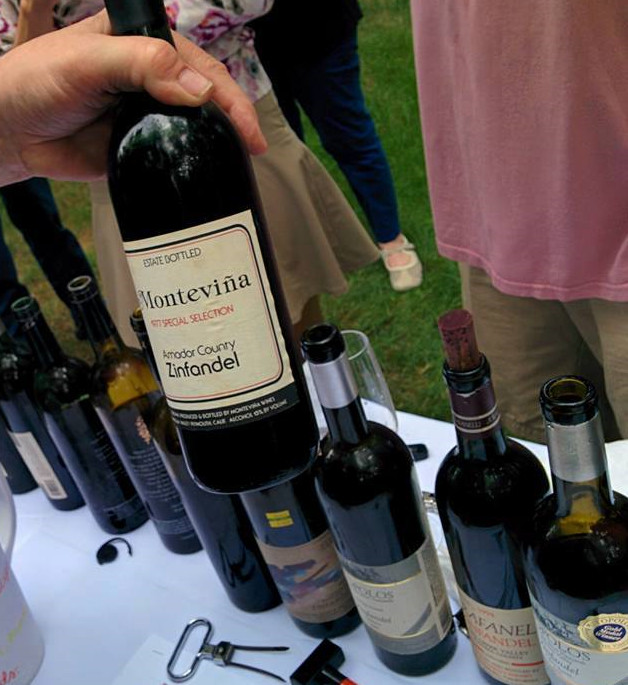 2000 Marietta Angeli Cuvee: Metallic and mineral aromas, massive tiers of fig, plum, black raspberry and black cherry. The finish is fruit driven and still showing plenty of tannins and spice. Find this wine
1993 Gary Farrell Collins Vineyard: A blast of pepper and stewed fruit balanced by clean acidity, but starting to fade on the finish. Find this wine
1993 Topolos Ultimo: Even though the colour is light, there are gutsy flavours of red cherry, blueberry, cake spice and forest floor. Nice brambly fruit on the palate, a solid finish and showing very well. Find this wine
1994 A. Rafanelli: Sadly corked. Find this wine
1995 Topolos Pagani Ranch: Wow, what a treat! An amazing blend of Asian spice, mineral, slate, licorice Allsorts, mint, mocha and a whack of dark fruit. It could live on for a few more years. Well done. Find this wine
Read the rest of this entry »