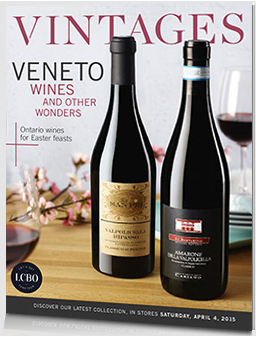 This release showcases some interesting juice from Italy's famed Verona region. There are some tasty wines, but the French contingent impressed me far more in terms of value and drinking quality. My advice is to just read on…
Wines of the Month
990440 KENWOOD CABERNET SAUVIGNON 2012 Sonoma County, California $23.95
Nice aromas of forest floor, ripe black fruit, mostly currant, Chinese black mushrooms, spice box and cedar. Good concentration, a little spicy now, but decanting will help, tannins are medium. Fun wine. Find this wine
672931 ALLEGRINI PALAZZO DELLA TORRE 2011 Veronese, Italy $24.95
Oozing notes of blackberry, cassis, cherry liqueur, mocha, pressed flowers and lavender. A little fruit forward on the palate, but bitter chocolate helps to balance, finishing with cherry and anise. Find this wine
WINES FROM THE VENETO RELEASE
403840 LE BERTAROLE PODERE CARIANO AMARONE DELLA VALPOLICELLA CLASSICO 2009 $44.95
Very tight in its youth, teasing with notes of hay, straw and with much coaxing, hints of chocolate, caramel and dark fruit appear. It is sweeter than anticipated, as raspberry liqueur takes centre stage accented by cinnamon and anise. Quite disjointed right now, but time will render good stuff. Find this wine
332403 DONATONI MASSENÀ APPASSIMENTO 2011 $16.95
Very fruity, bolstered with mint and floral aromas and coffee grounds; an odd sweetness hits the palate along with cough candy, blueberry and blackberry. Down side is it finishes rather stickily. Find this wine
Editor's note: For  more on the Appassimento method of winemaking, go here.
181446 FEUDI SAN PIO RIPASSO VALPOLICELLA CLASSICO SUPERIORE 2012 $17.95
Enticing floral aromas complete with cake spice, dark fudge, balsa and sweet vanilla bean; lovely sweet flavours of cherry and currant. Some grip and the solid tannins do suggest time. Find this wine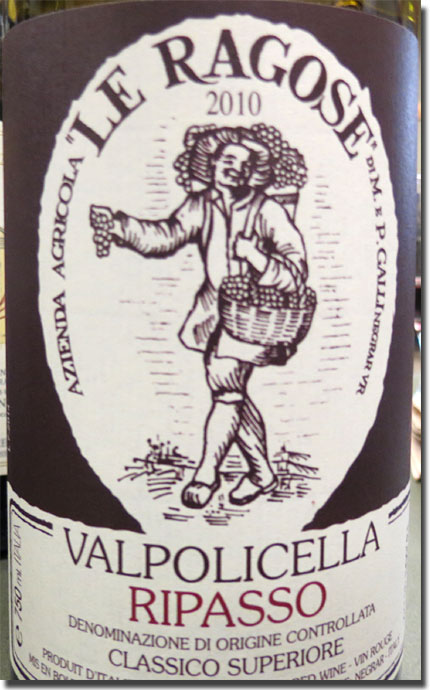 991984 LE RAGOSE RIPASSO VALPOLICELLA CLASSICO SUPERIORE 2010 $21.95
Toasty, burnt wood, charcoal, cocoa powder, dried herbs and dark fruit. Sweet raspberry and plum on palate, whilst bitter chocolate rounds out the flavours nicely. Find this wine
995704 ZENATO VALPOLICELLA SUPERIORE 2012 $17.95
Sweet and a little grapey, dried herbs, white peppercorns, plum, cherry; palate shows decent fruit, sweet licorice, low acidity and a lot of residual sugar on the finish. Find this wine
WINES FROM THE REST OF THE RELEASE
563197 JACKSON-TRIGGS GRAND RESERVE MERLOT 2012 Niagara Peninsula, Ontario $24.95
A wine from Niagara's highly touted vintage and this bottle does show plenty of pure ripe red cherry, raspberry and blackcurrant; the palate is also ripe and chewy. It is lacking complexity, but it is balanced, with tannins that are ripe and tasty. Find this wine
202457 BRAZIN DRY CREEK VALLEY OLD VINE ZINFANDEL 2012 Dry Creek Valley, Sonoma $19.95
Dry Creek and Old Vine Zin are two statements on a label that immediately draws my attention. This is a clumsy monster, chock full of dark berries, Turkish Delight, plum and sweet red cherry, good balance of fruit, acidity, a touch of funk and some tannins. Even better when I get home to write down my thoughts on these wines and see the price tag under twenty bucks. Well worth picking some up for the long awaited summer barbecue season. Find this wine
291666 CANNONBALL CABERNET SAUVIGNON 2012 California$23.95
Simple, clean, pretty fruit, a touch of cedar/cigar box, good balance; red fruit and currant are pleasing to the mid palate, but it finishes short. Find this wine
229781 A TO Z WINEWORKS PINOT NOIR 2012 Willamette Valley $24.95
Very clean, textbook flavours of strawberry and red currant, but does little to excite. Find this wine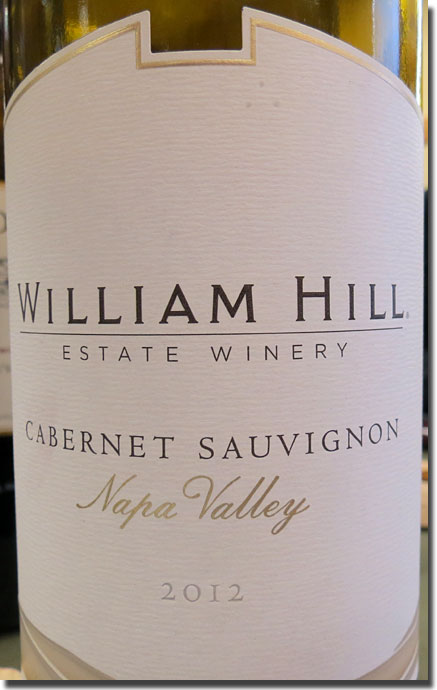 212951 WILLIAM HILL CABERNET SAUVIGNON 2012 Napa Valley $44.95
Lots of concentrated dark fruit, dusty earthy notes, dried berries and mineral. Quite intense on the palate, with well balanced, dark fruit, fig, mint and medium tannins. Find this wine
108225 MENDEL MALBEC 2011 Mendoza, Argentina $27.95
Dark fruit, Camp coffee, cedar and smoked meat; palate shows good sweet red and dark fruit flavours. It is meaty and fleshy, but balanced, and chocolate and dark fruit show well on the finish. Find this wine
060244 SANTA ALICIA GRAN RESERVA DE LOS ANDES CABERNET SAUVIGNON 2011 Maipo Valley, Chile $15.95
Dense blackcurrant and blueberry aromas, seasoned with a smidgen of pig poo, tree bark and forest floor. The palate is toned down somewhat, where the one-dimensional blackcurrant takes control, but the acidity is good and it could be fun to quaff. Find this wine
403907CHÂTEAU GRAND CORBIN MANUEL 2009 Saint-Émilion Grand Cru, France $44.95
My cup over floweth with teasing aromas of wet earth, moss, white mushroom, raspberry and dark chocolate. Its palate has a fabulous texture, full of ripe fruit, mineral, and a solid structure along with plenty of dusty tannins to see it hold for a while. Find this wine
235424 CHÂTEAU HAUT SELVE RÉSERVE 2010 Graves, France $27.95
Another tasty well priced Bordeaux, with classic lead pencil, cigar leaf, smoked meat and earthy aromas; perfectly balanced palate featuring plum, dark cherry and blackcurrant balanced by refreshing acidity. Find this wine
408153 MAISON CHANZY BOURGOGNE PINOT NOIR 2012, France $22.95
Dull aromas of raspberry and sweet strawberry, little of which makes it through to the palate; very low flavour profile and sharp acidity. Find this wine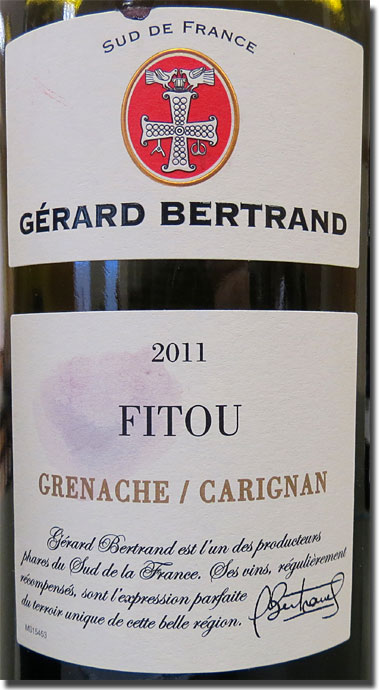 403683 GÉRARD BERTRAND FITOU 2011 $17.95
Intriguing and perfumed aromas starting with blackcurrant then milk chocolate, dried morels, cigar box, mineral and forest floor. Sweet dark berry coulis sweeps the palate, tannins are chalky and the finish is long and balanced. Great value wine tailor made for summer grilling, Find this wine
148692 CHÂTEAU FONTENELLES CUVÉE RENAISSANCE CORBIÈRES, France 2011 $19.95
Powerful blackcurrant aromas give way to hits of sage, lemon thyme, leather and cherry cola. The rich and chewy palate is laden with black toffee, licorice, cola dark fruit and creamy mocha. Having purchased this wine in numerous previous releases, it usually ages well and offers a great return down the road. Find this wine
076349 ALAIN JAUME & FILS CLOS DE SIXTE LIRAC, France 2012 $24.95
Another great Vintages staple, although the price has slowly jumped up over the years. The essence of raspberry, black licorice, dried currants and caramel is too good to resist. Very fruit forward palate, but a solid grip from tannin and plenty of Middle Eastern spices enhance the cherry and raspberry component on the finish. Find this wine
245225 FULIGNI BRUNELLO DI MONTALCINO 2008, Italy $49.95
Balsa and cola notes; dark cherry, Dutch licorice, spicy greens, mushrooms and black pepper run through to a slightly subdued palate that clearly needs time to let the solid tannins soften. Find this wine
Cheers,
C.Z.
Related posts: