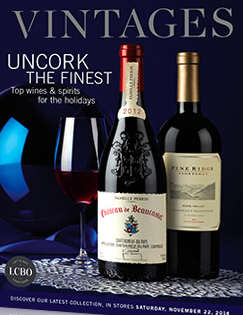 Yet another high end release is on the books for this Saturday's Vintages "Uncork The Finest". This coupled with the amount of snow in the area means it must be Christmas after all. Several good to very good wines, but the board was in a bit of Scrooge mood as they were not as generous with the amount of wines sent for tasting as they were for the last release.
315200 HENRY OF PELHAM CUVÉE CATHARINE CARTE BLANCHE ESTATE BLANC DE BLANC 2009 Traditional Method, Short Hills Bench, Niagara Peninsula, Ontario $44.95
Not presented at the tasting, but having the good fortune to taste this on a recent visit to the winery I can say to anyone wanting to pop a bottle of domestic bubby for the New Year, this will not disappoint. It has all the yeasty, straw and toasty aromas of a fine quality Champagne. The palate is dry, has superb acidity, with plenty of pear, mineral and bready flavours. Find this wine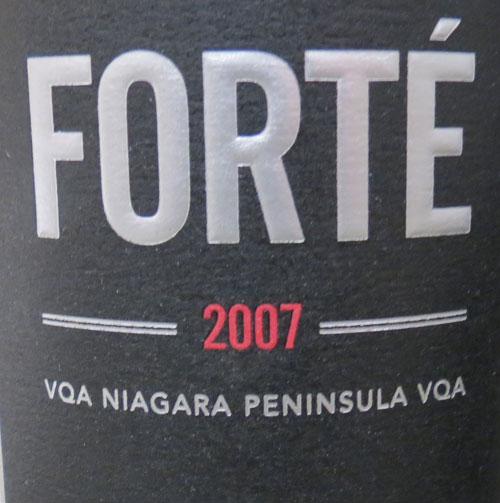 361758 UNION FORTÉ 2007 Niagara Peninsula, Ontario 500 mL $16.95
One of a couple of Port style wines up for grabs and this is really quite tasty. It oozes aromas of sweet plum, black toffee, sweet cherry and apple skin. It is a Tawny style wine made from a blend of Cabernet and Merlot from the region's excellent vintage of 2007. It's chewy on a palate and benefits from the explosion of blueberry fruit, and creamy dark toffee texture. Find this wine
548677 MASI CAMPOLONGO DI TORBE AMARONE DELLA VALPOLICELLA CLASSICO 2007 Veneto, $101.95
Quite lovely, enticing aromas of marzipan, chocolate egg, cardamom, root beer, mocha and cappuccino abound. Quite dense on the palate, great fruit flavours, slightly sweeter than its cousin below, with damson, blackberry and plum, somewhat spicy, finishing with dried blueberry and dusty tannins. Find this wine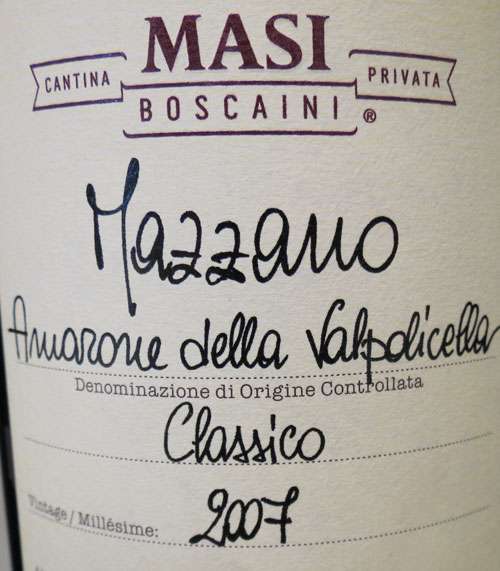 215764 MASI MAZZANO AMARONE DELLA VALPOLICELLA CLASSICO 2007, Veneto $101.95
Earthy and funky, showing clay, wet soil, white mushroom, cave air and sweet dark fruit with a mixed palate of sweet and savoury flavours, dried fennel seed, black fruit, spicy peppery and amazing length. Find this wine
976662 FAUSTINO I GRAN RESERVA 2001 Rioja, Spain $35.95
For those that missed out on this wine when it was released in April, Santa has been good to you as it is on the line up for this weekend. Since that release Decanter magazine allotted this wine a perfect score of 100. It shows lovely aromas of black cherry, balsamic, shoe leather, mocha, treacle, leather, coal dust, and cola aromas. Lovely lush flavours of plum, black raspberry, dried cherry and anise; still some tannin, but so enjoyable now. Find this wine
142844 STAGS' LEAP THE LEAP ESTATE CABERNET SAUVIGNON 2010 Stags Leap District, Napa Valley, California $89.95
Loaded with blackcurrant and Ribena aromas with creamy oak and mineral, but little else comes forth. The palate is a fruit focused, but the blackcurrant is the only contender to show. Good finish, well balanced, clean and refreshing acidity. Find this wine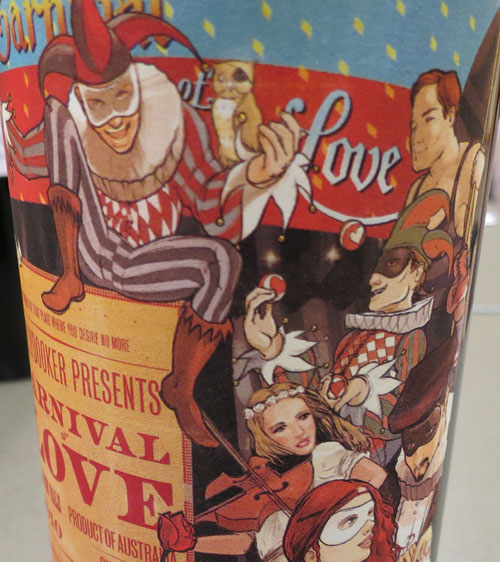 242743 MOLLYDOOKER CARNIVAL OF LOVE SHIRAZ 2010 McLaren Vale, South Australia $114.95
The Vintages catalogue states in their descriptor of this wine "This wine was ranked #98 in the Wine Spectator Top 100 Wines of 2012, with a score of 94 points." Since then, the 2014 Wine Spectator Top 100 wines of 2014 has been released and this wine jumped 96 places to #2 with a point score of 95 with a listed price of $75.00! Regardless of the price gouging, I have to go on record and say this is one of the best Australian wines I have recently had the privilege to taste. It has thick red legs that slide down the inside of the glass, it's full of Eucalyptus, spice box, clove, red and black licorice with concentrated damson, cassis and blackberry aromas. The balance is impeccable, almost seamless; it is inky and minty, with strong, but non aggressive tannins. A monster wine with a super finish of red candy, berries, pristine acidity and great length. Find this wine
936039 SILVER OAK CABERNET SAUVIGNON 2009 Napa Valley, California $139.95
Tight, but teases with wonderful aromas of Cassis, damson and sweet cherry, all backed up with layers of iron, mineral, vanilla and blood. Superbly balanced, and the fruit shows well; there are tannins, but cellaring will take care of them. Find this wine
981381 GLENFIDDICH GRAN RESERVA 21-YEAR-OLD HIGHLAND SINGLE MALT Rum Cask Finish $257.95
Not being a Scotch taster, this was hard to swallow, so to speak, but I can see what the hype is all about with a nip or two of this wee whisky. It does have a pleasing smoothness with lovely flavours of orange, peat, stone, toffee, treacle and Asian spice.
175794 POLI GRAPPA DI SASSICAIA Italy 500 mL $127.95
Quite tasty, notes of burnt tangerine, honey comb, caramel and peach. Has a mellow note on the palate, but good solid flavours of fruit accented by a touch of anise. Find this wine
WINES FROM THE REST OF THE PACK
294298 CONUNDRUM RED 2012 California $24.95
Smoky and minty, full of sweet blackcurrant and blackberry fruit accented by blasts of cedar and vanilla. Clearly made for mass appeal, with good fruit on the palate, but a sweet note overpowers the finish. Find this wine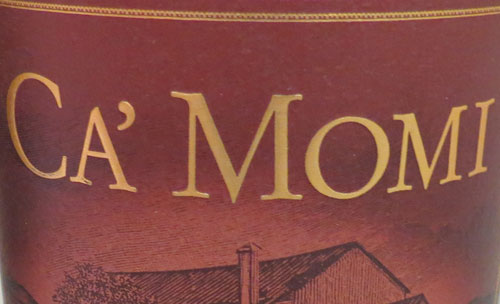 315002 CA' MOMI CABERNET SAUVIGNON 2012 Napa Valley $24.95
Sweet plum, blueberry and black raspberry backed up with mocha, dark fruit gastrique and forest floor. Nice fruit on the palate with sweet toffee flavours, but cloying on the finish. Find this wine ,
025106 IRONY SMALL LOT RESERVE CABERNET SAUVIGNON 2011 Napa Valley $19.95
Packed with sweet and spicy aromas of blackcurrant, black licorice, red currant and cedar. The palate too is spice laden, the fruit is subdued, but cherry and plum flavours do come forth. A little out of sync right now, but well worth the money for a decent Napa Cab. Find this wine
360222 SEVEN FALLS CABERNET SAUVIGNON 2011 Wahluke Slope, Washington $19.95
Loaded with dark fruit and a parade of dried herbs, mocha, tobacco, molasses, forest floor and dried Chinese mushrooms. Lots of tasty dark fruit with plum and licorice root on the palate, nicely balanced with the right amount of dark fruit acidity and gentle tannin. Find this wine
090191 THE HEDONIST SHIRAZ 2012 McLaren Vale, South Australia $21.95
Pleasing upfront aromas of dried raspberry, plum, and black berry with good earthy and mineral components, clean palate with pleasing black raspberry, currant and juicy acidity. Find this wine
392316 QUINTA DA ROMANEIRA TOURIGA NACIONAL/SYRAH 2010 Regional Duriense, Portugal $29.95
Dark wood and inky aromas, good dark fruit, plum, blackberry and notes of dried morel. A little chunky on the palate, but great flavours of plum and cherry accentuated with mineral and Middle Eastern spice. Find this wine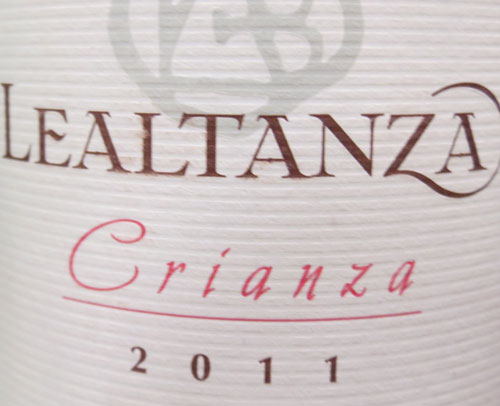 114835 LEALTANZA CRIANZA 2011 Rioja, Spain $17.95
Alluring aromas of blackberry, dark chocolate, Christmas pudding and Bassets Licorice Allsorts, leading to a palate of raspberry and blackberry with mineral, good grip and a long finish. Find this wine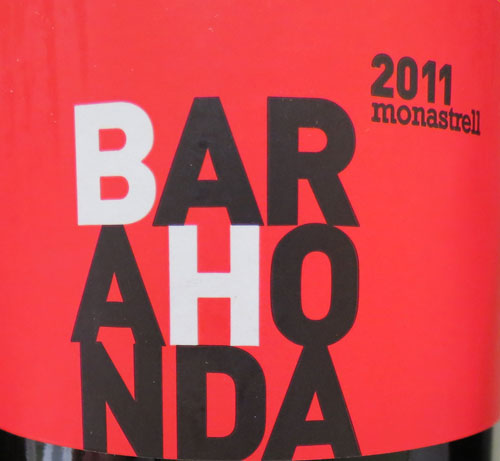 366823 BARAHONDA SIN MADERA MONASTRELL 2011 Yecla, Spain $15.95
Solid structure of black fruit, blueberry, enticing notes of red flowers, coriander seed, and Chinese dried mushrooms; fleshy plum and cherry flavours with a creamy texture and some sweetness. Great value. Find this wine
355081 FINCA EL ENCINAL CRIANZA 2010 Ribera del Duero, Spain $17.95
A little stemmy, but good layers of dark fruit, with cedar, smoke, plum, black fruit, a chewy texture and dusty tannin on the palate, all laced together by pure acidity. Find this wine
Cheers
CZ
Related posts: