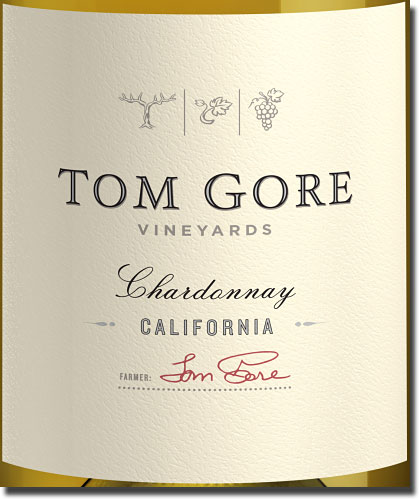 I had a great opportunity to sample three wines from Tom Gore Vineyards. Tom Gore was and still is a Californian farmer who has recently added wine making to his curriculum vitae by making what he sees as farm to glass wines.
Gore comes from a family with a long history of growing grapes in Sonoma Valley, but is the first of the family to venture into taking his juice a few steps further by turning it into wine of his own. His twenty year career began at the age of seven. Slave labour no, just a kid showing interest in what his father and forefathers have done for decades to make a living.
Gore studied at Cal Poly, where he earned a degree in fruit science then teamed up with Gary Sitton of Clos du Bois notoriety to start producing his brand of wines. Here are my impressions of these three.
Tom Gore California Chardonnay 2013: This plus two percent Sauvignon Blanc, was fermented in sixty five percent oak and the remainder in stainless steel. The degree of oak is well balanced; it holds its acidity well and is already drinking nicely. There are notes of apple, pear, quince, melon and pineapple. Nice texture, easy drinking, clean flavours and no excessive oak or heat. It should retail for around $15.00 US. Find this wine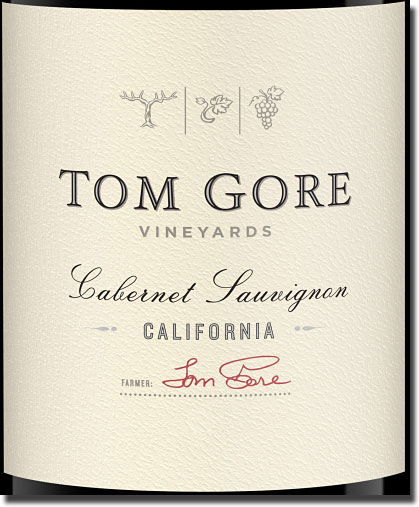 Tom Gore Cabernet Sauvignon California 2013: This was aged in a mix of French and American oak for sixteen months. Primarily Cabernet Sauvignon, ninety one percent and augmented with Merlot, Malbec and Petit Verdot. It is clean, shows pleasing aromas of currant, dried mint, mocha and plum. At thirteen and a half degrees of alcohol, it is controlled, medium bodied and carries a touch of toasty oak and the gentle tannins render a dusty mouthfeel. It too should sell for around fifteen American bucks. Find this wine
Tom Gore Alexander Valley Field Blend 2012: This is Gore's more serious and age worthy wine, a field blend sourced from Alexander Valley that was born and raised in the 2012 vintage. 2012 is considered a growing season with moderate weather throughout, thus putting little pressure the vines so they produced fruit with well-balanced chemistries.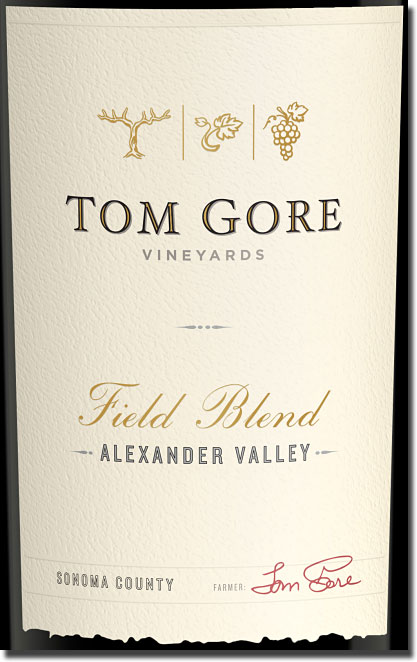 A field blend is defined as more than one grape variety planted together in the same vineyard. It is common to see such wines in Sonoma County. This rendition melds Petit Verdot with Malbec, Merlot, Cabernet Sauvignon and Tempranillo.
This is serious stuff, a dense inky black frame showing no signs of lightening up. Dark fruit, mostly blackberry, black raspberry and currant with a backdrop of leather, mineral, tar and smoked meat. Although just shy of fifteen degrees of alcohol, the wine is actually balanced. As it should be at this stage, it is tannic, but this is a keeper and those tannins will subside in a couple of years. I decanted it, which helped to enhance the dark fruit and twenty months in French oak added toasty flavours. This should hit the shelves at around $40.00 US. Find this wine
Overall these are well made and eager to please wines that are of good quality and worth seeking out.
Cheers,
CZ
Related posts: