Pascal Marchand, a Canadian from Montreal, has been making wine in Burgundy since the mid 1980's, learning his art at such highly esteemed properties as Domaines Bruno Clair, Comte Armand and Domaine de la Vougeraie.
Marchand's has also consulted with producers in Australia, Argentina, Greece, the United States and Ontario. His tenure here in Niagara has been spent working with mostly Pinot Noir and Chardonnay while consulting with Tawse Winery.
He is presently the winemaker for Domaine Jean Féry in Burgundy while his own portfolio of Burgundies, under Pascal Marchand label, debuted in 2006. These wines are soon to be available, thanks to a project with winery owner and life long friend Maury Tawse.
Marchand's wines in 2006 were from seven different appellations in the Cote de Nuit and totaled a mere 1000 cases. Currently, production is up to 6000 cases from thirty six sites including some whites from the Cote de Beaune. All Marchand's wines are produced from vineyards with a minimum of 35 years of age, most of which are certified organic.
Toronto's Le Select Bistro recently played host to a tasting of several of Marchand's 2009 Burgundies. The vintage, once again, is being touted as one of the best in recent memory. I tried and tasted and I was impressed, the only downside being the prices are high and the wines are only available in six packs. On the upside, these are bloody tasty wines with impeccable balance, and although enjoyable now, they are built to last.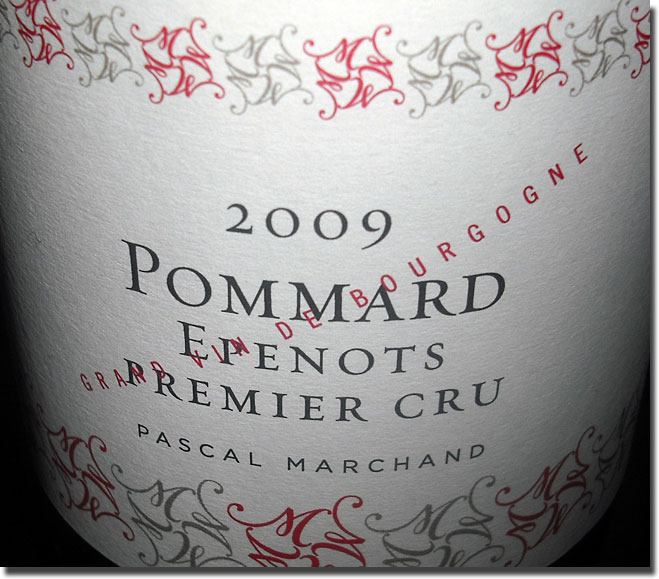 Morey St Denis, 1er Cru Facconieres 2009 $90.00
Showing notes of red bramble and Griotte cherry, mushroom, perfume and fresh cut flowers on the nose, while the refined and elegant palate has gentle flavours of cherry, berry and thyme. Its balance is superb while the finish is long and complex. Find this wine
Chambolle Musigny 1er Cru Feusselottes 2009 $140.00
A darker heavy wine delivering mineral, blackberry, black cherry and floral aromas, tighter on the palate, some dusty cocoa and good concentration of fruit. Find this wine
Nuit St Georges 1er Cru Les Vaucrains 2009 $140.00
An enticing mix of red and dark fruit bound with aromas of gentle oak and sandalwood, a sprig of thyme, dried herb, mineral, a trace of lead pencil and some earthy notes. The palate has layers of perfectly ripe fruit, but presently it is tight and not willing to reveal its full potential. Find this wine
Pommard 1 er Cru Les Epenots 2009 $105.00
A full bodied wine, the most new world styled of the group, showing dense sweet cherry, plum and damson with a dash of Japanese soy; the rustic palate is hard, but deftly balanced and the finish has great depth and potential for longevity. Find this wine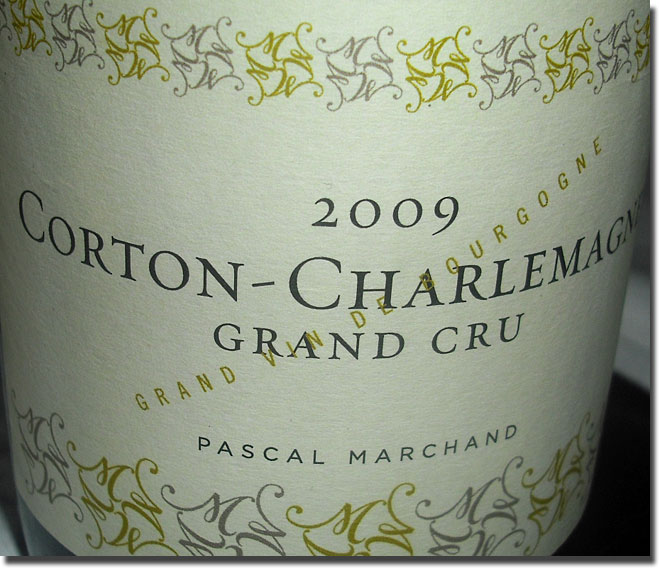 Although the Premier Crus are all very good, there is an unmistakable increase in quality as one steps up to taste the Grand Cru level wines.
Corton Grand Cru 2009 $150.00
Quite fruit driven, accented with sweet spice aromas of anise, black cherry and bramble. The palate is noticeably viscous; it carries layers of dark fruit, a touch of spice and mineral, especially on the finish. Find this wine
Echezaux Grand Cru 2009 $180.00
Aged in 100 percent new oak barrels with a 20 % whole cluster fermentation, which renders a wine with floral, sweet spice, mineral and forest floor aromas. The rich and seductively textured palate is ripe with sweet fruit flavours; powerful yet elegant, carrying its opulence through to the finish. Find this wine
Mazis Chambertin Grand Cru 2009 $220.00
Possibly one of the best new Burgundies I have tasted. It is mind blowing, a wonderful wine with great depth and concentration of earth and fruit aromas. The nose of this inky wine carries a wealth of pure mineral, oyster shell, gravel, Chinese mushroom, mocha and soy along with explosive layers of black cherry, black berry and plum. Its texture is silky, it is powerful, full of fruit and very expressive with its terroir, while overall it remains impeccably balanced. Find this wine
Corton Charlemange Grand Cru 2009 $145.00
Lovely aromas of tangerine, dried orange, baked pear and honeycomb lead to a palate enhanced by some lime acidity, a buttery richness and a viscous texture. Find this wine
The quality of the wines tasted shows the serious commitment Pascal Marchand has made. If one is interested in these wines, contact Laurie McKenzie at Tawse Winery
Orders are being accepted from Dec 7th and the wines should arrive in the spring of 2012.
Cheers
CZ