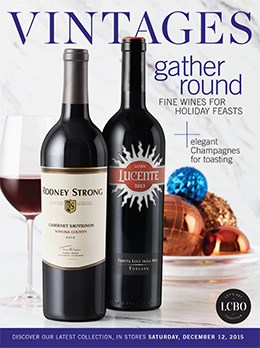 I am a little late posting this, caught up in all the hustle bustle of a busy term and school and life, but better late than never, especially when there are some seriously good wines on this, the last release of the year. The release is titled "Gather Round, Wines for Holiday Entertaining". It delivers an array of tasty stuff at varying prices and styles. Hope everyone finds peace and can spend time with friends and family over the holidays. (Click images to enlarge.)
WINES FROM THE "HOLIDAY ENTERTAINING" SECTION.
747030 LA VITE LUCENTE 2013, Tuscany, Italy $34.95
Quite the perfumed nose showing plush aromas of blackcurrant, plum and damson enhanced by a backdrop of mineral and earth. It carries a fruit focused palate with lively acidity and some tannin. A note of sweetness appears on the finish. Find this wine
127324 THE FOREIGN AFFAIR CABERNET SAUVIGNON 2010 Niagara Peninsula, Ontario $34.95
Several wineries in Niagara have recently jumped on the Appassimento band wagon, but Foreign Affair have been using this technique since the inauguration of the winery back in 2004. This cabernet, from a very good growing season, shows a strong presence of minerality and forest floor supported by layers of blackcurrant, clove and cinnamon. The palate is ripe, lots of currant flavour and dusty tannins on the finish. Find this wine
034223 EDGE CABERNET SAUVIGNON 2012 Napa Valley, California $30.95
Lots of dark fruit, a little touch of mocha, tobacco, Asian spice and forest floor on the nose. The savoury palate blooms with Ribena, blackberry, black licorice and gentle oak. Super balance, soft tannins and a great structure renders this one of my favourite wines of the release. Find this wine
942599 RAVENSWOOD OLD VINE ZINFANDEL 2013 Lodi, California $19.95
Lots of sweet spice, plum, red currant and lavender. A distinctive sweet note on the palate, featuring ripe blueberry, black raspberry and milky chocolate flavours. Find this wine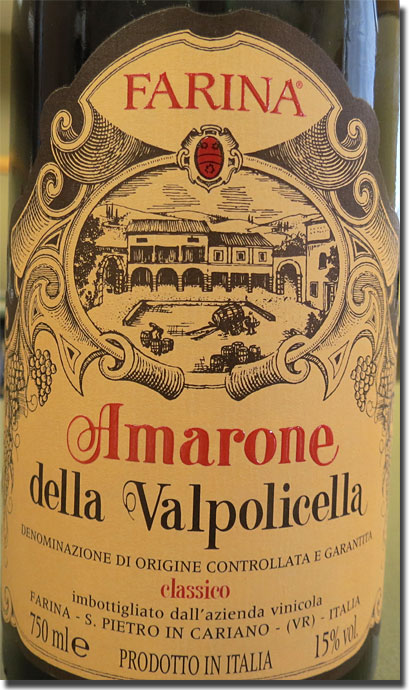 995910 REMO FARINA AMARONE DELLA VALPOLICELLA CLASSICO 2012, Veneto, Italy $39.95
Very impressive, showing notes of tar, Turkish Delight, dried flowers, black fruit, cardamom and salty licorice. Amazing structure, no excessive sweetness, just lovely flavours of plum, blackberry and caramel. Find this wine
223958 BURMESTER 10 YEAR OLD TAWNY PORT $28.95
Lovely chocolate and caramel notes with black raspberry, plum, sweet spice and dark toffee. A well matured palate, lively and full of dark fruit and cocoa flavours with great length to the dusty finish. Find this wine
437178 DOMAINE DU BOIS DE SAINTJEAN LA BALLADE DES ANGLÈS VACQUEYRAS 2013, Rhône, France $25.95
Murky and musty at first, then it starts to boast aromas of aged meat, blood, violet, black fruit and toffee. Then a weird corky note comes in. The palate is fine, it is full of plum, blackcurrant, mineral, slate and cedar. I need to buy this and taste again as I think this was a flawed example. It could be a seriously good wine. Find this wine
730374 PIRRAMIMMA WHITE LABEL CABERNET SAUVIGNON 2012 McLaren
Vale, South Australia $23.95
An extraction of pure blackcurrant, supported by notes of plum, smoked bacon and cherry, ripe and chewy palate, good acidity and good length to the finish. Find this wine
WINES FROM THE REST OF THE RELEASE.
CANADA
367318 KEW SOLDIER'S GRANT 2011 Niagara Peninsula $18.95
A good value wine from one of Niagara's relatively newer wineries that offers bright aromas of raspberry, currant, apple skin, clove and mineral. The palate is light to medium, but has fine balance, lovely red fruit flavours and silky tannins on the finish. Find this wine
437434 EVERGREEN RED 2008, Niagara-on-the-Lake, Stratus Vineyards $24.95
Not the finest Stratus wine I have tasted! It is from a cool growing season. The fruit aromas of blackberry and currant are backed up by notes of pine, forest floor, clove and Xmas pudding. The palate shows some under-ripeness, the fruit is fading, bell pepper surfaces and there is still some unresolved tannin. Find this wine
371336 BURROWING OWL ATHENE 2012 Okanagan Valley, British Columbia $44.95
Earthy mineral aromas combine with sweet blueberry and blackberry notes along with black tea and cocoa. Its palate is full bodied, layers of blackberry, damson and dark fruit sit well with the smoky spice and toasty oak. Find this wine
USA
091058 BERINGER CABERNET SAUVIGNON 2012 Napa Valley $49.95
Plenty of dark fruit and blackcurrant aromas with a touch of mineral and milk chocolate thrown into the mix. It is juicy, well extracted and does show good concentration of fruit without being over the top. A fine vintage, tannin is present, but non astringent. Find this wine
149955 BERINGER PRIVATE RESERVE CABERNET SAUVIGNON 2011 Napa Valley $164.95
Grapes for this wine came from the Steinhauer Vineyard on Howell Mountain and the St. Helena Home Vineyard. Using fruit from this prime Napa real estate results in a wine with a super nose of dried blackcurrant, elderberry, coal dust and sweet spice. Cherry, plum, mocha and black licorice all make an appearance on the palate. Not as tannic as I thought it might be, meaning it is tasty now, but some cellaring should be beneficial. Find this wine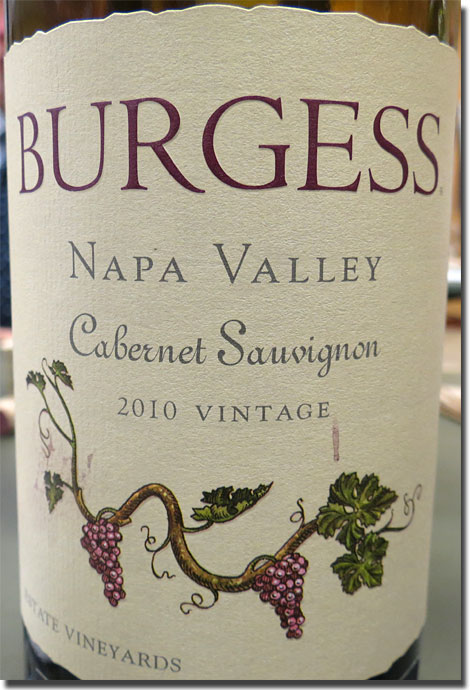 291914 BURGESS CABERNET SAUVIGNON 2010 Napa Valley $56.95
Burgess has made a wine that teases the senses by showing aromas of sweet spice, polished leather, cake spice, Fry's chocolate cream and cassis. Layers of blackcurrant, mineral, dried fruit and dark chocolate run wildly across the palate. This is seriously tasty stuff. Find this wine
394395 MICHAEL DAVID 6TH SENSE SYRAH 2012 Lodi $24.95
I am not usually a fan of Lodi wines, as I often find too much heat to them, but this Syrah is in balance. There is an abundance of sweet spice, dried fruit, mineral and blueberry. It is pretty solid on the palate, tasty layers of blackberry and dark fruit with a hint of dried mint on the finish. Find this wine
213017 MICHAEL DAVID PETITE PETIT 2013 Lodi $24.95
A blend of 85% Petite Sirah and 15% Petit Verdot that has to be one of the craziest and most fun things I have tasted in a long time. It is a monster that spews aromas of blackberry, blueberry, dark chocolate, smoke, anise and densely polished leather. No mercy here for the faint of heart as the juice wreaks havoc and disarray on the palate with its bold and intense flavours of black licorice, dark fruit and sweet oak. A roller coaster of a wine that needs to be opened and enjoyed now, but I do wonder what time in the cellar will do to this. Find this wine
025106 IRONY SMALL LOT RESERVE CABERNET SAUVIGNON 2011 Napa Valley $21.95
Sweet and creamy, candied fruit and mocha with Basset's licorice allsorts and fruit tea on the nose. There is plenty of pleasing sweet fruit on the palate, but there is an odd linger of burnt tea leaves on the finish. Find this wine
678698 GNARLY HEAD OLD VINE ZIN ZINFANDEL 2013 Lodi$17.95
Very fleshy wine showing notes of plum, cough candy, blackberry and mocha leading to a palate of sweet plum, currant and cake spice. It is a pleasant Zinfandel at a reasonable asking price. Find this wine
435099 STONESTREET CABERNET SAUVIGNON 2012 Alexander Valley, Sonoma County $52.95
Wonderful concentration, featuring aromas of blueberry, blackcurrant and dried flowers with a thick and chewy Ribena focused palate. It is full bodied, but my only concern is the one dimensional character blackcurrant on the palate. Find this wine
686824 TOASTED HEAD BARREL AGED CABERNET SAUVIGNON 2013 California $19.95
A pleasant surprise, the wine emits lovely notes of blackcurrant, cigar leaf, sweet spice and smoked bacon. It is clean, well balanced with a palate that focuses on blackcurrant and blackberry flavours all wrapped up in perfectly administered oak. Find this wine
438515 VICTOR CABERNET SAUVIGNON 2013 Lodi $21.95
Pleasing smoky aromas of plum with red currant notes on the nose, decent texture, but a seriously tannic bite on the finish. Find this wine
AUSTRALIA
971705 BAROSSA VALLEY ESTATE EBENEZER SHIRAZ 2008 Barossa Valley, South Australia $39.95
Showing nice aromas of an aged Ozzie Shiraz, sweet perfume, treacle, lead pencil and mocha all lurking behind the wall of sweet ripe blackberry fruit. Lovely black fruit coulis on the palate seasoned with a trace of black pepper and sweet cordial. Find this wine
FRANCE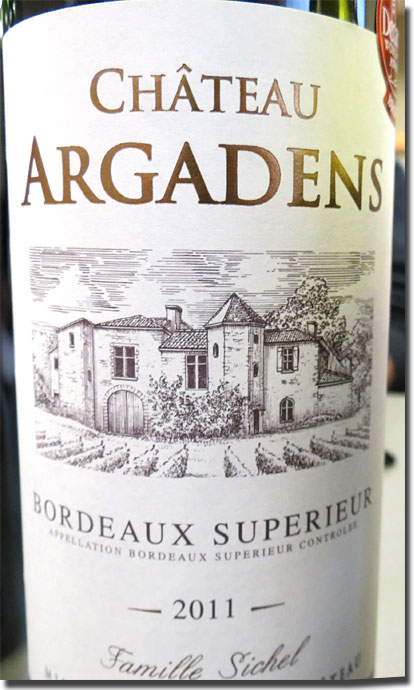 681643 CHÂTEAU ARGADENS 2011 Bordeaux Supérieur $17.95
This shows lovely aromas of dried red and black fruit, a touch of lead pencil, and it has lovely plum and black raspberry flavours. It is beautifully balanced and at this price, buy it lots. Enough said. Find this wine
436097 CHÂTEAU LA CROIX DU CASSE 2010 Pomerol $59.95
Nice fruity nose with blueberries, plum and ripe strawberry. Opens up on the palate with chocolate, plum, raspberry and cedar. Full and velvety texture with
nice juicy finish acidity. Find this wine
437996 JEAN-PAUL DUBOST CUVÉE MONTHIEUX BEAUJOLAIS-VILLAGES 2014 $17.95
I am not known to be a fan of Beaujolais, but this tweaked my interest by showing off its floral and lavender framework, enhanced by spurts of plum and black raspberry aromas. The palate is medium bodied, has a wonderful silky texture, is fruit laden, lively acidity and mineral notes pop up on the finish. Find this wine
124826 DOMAINE GAGEY CLOS DU ROY MARSANNAY 2013 Maison Louis Jadot $44.95
Some pretty rose petal, plum and strawberry aromas surface. A touch of beet appears to join the fun, the palate is tight, but has good structure and is showing the plum and now cherry flavours nicely. However, time is suggested here to enjoy this wine at its full potential. Find this wine
285601 MARCHAND-TAWSE BOURGOGNE PINOT NOIR 2013 $28.95
This starts well, showing aromas of rhubarb, cherry, mineral, candy, Middle Eastern spice, Chinese mushrooms and jelly, but once it hits the palate, the acidity seems abnormally high to me. Solid flavours of red fruit with a note of red licorice are pleasing, but something seems out of balance. Find this wine
194886 RÉSERVE DES ARMOIRIES 2012 Côtes du Rhône $16.95
Lots of aromas of black fruit, licorice and cola ooze from this blend of Grenache, Syrah, Cinsault and Carignan. A dark inky wine that has a fleshy texture, is fruit laden, quite creamy and offers a really long finish. Find this wine
061192 LAURENT MABILEAU ST-NICOLAS-DE-BOURGUEIL 2013 $19.95
Appealing aromas of black fruit, cigar leaf and tobacco, but the palate is lean, green and quite tannic. Find this wine
Cheers,
C.Z.
Related posts:
2 Responses to "Alan Kerr's Vintages December 12th Release Notes"