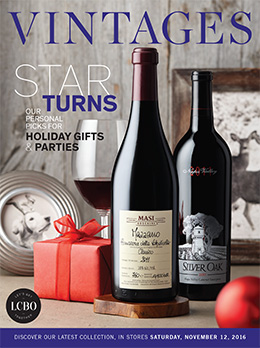 November's release always brings the big boys to the front line in readiness for Christmas and the holidays. Those looking for some special bottles, a simple stocking stuffer or a much-needed post-election drink/drinks, will have plenty to choose from. These are a few notes on some of the many splendid wines on offer that I was able to taste.
ONTARIO
505610 HIDDEN BENCH TERROIR CACHÉ MERITAGE 2012 Beamsville Bench, Niagara Escarpment $38.00
2012 was a stellar growing season for Niagara Meritage grapes and given the high-level sorting standards at Hidden Bench; one should expect wine from this vintage to be outstanding. This bottle exudes aromas of blackberry confit, blueberry, currant and vanilla backed with layers of mineral, leather and forest floor. On the palate, the texture is silky, despite the tannins that do their best to impede immediate enjoyment. It is intense, the acidity is lively, red and dark fruits go crazy, and the finish is long with a hint of cherry liqueur. Find this wine
127324 THE FOREIGN AFFAIR CABERNET SAUVIGNON 2012 Niagara Peninsula $39.95
Interesting notes of blackcurrant cordial, dark fudge, dark rum, brown sugar, cedar and bacon. Plum and blackcurrant are complimented by streaks of vanilla and chocolate. The Appassimento process used by Foreign Affair, when producing their wines, does leave the finish a trifle sweet, but no overly so. Find this wine
USA

362400 BERINGER QUANTUM 2013 Napa Valley California $69.95
Beringer's Meritage blend of 72% Cabernet Sauvignon, 9% Merlot, with the remainder being Cabernet Franc, Petite Sirah and Malbec, is far from a delicate wine. It is heady; it shows oak, being aged 20 months in 50% new French barrels. It offers up brawny aromas of dark fruit, espresso, dark chocolate and vanilla. It's clumsy on the palate at the moment, the texture is creamy, and the fruit takes second spot to the tannins. The finish has quite a high degree of astringency, but give this time and it should deliver much fun. Find this wine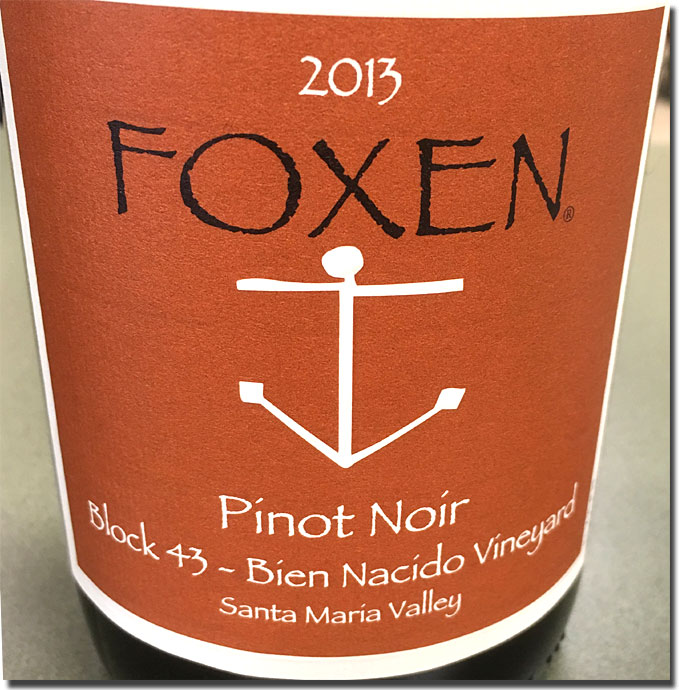 462770 FOXEN BLOCK 43 BIEN NACIDO VINEYARD PINOT NOIR 2013 Santa Maria Valley, Santa Barbara California $54.95
A little constrained at first, but given coaxing, it emits aromas of earth, mineral, dark cherry, blueberry, cardamom and floral notes. Ripe and chewy, with plenty of luscious dark cherry and dark fruit and some heat. The 14.5% does make its presence known, but overall it is one tasty wine. Find this wine
936039 SILVER OAK CABERNET SAUVIGNON 2011 Napa Valley California $174.95
It has been a while since I last tasted Silver Oak. I do recall the wine having great structure, heaps of fruit, plenty of heavy vanilla oak and a price tag of $45.00. Much has changed since then, including the price tag, but this is one sophisticated tasty wine. There are layers of plum, Ribena, brambleberry pie right from the oven, and chocolate nibs. Fleshy, plum and blackcurrant take centre stage on the palate; acidity is in tune, there is tannin, but it is chalky and non-astringent. A lovely wine that I could happily drink now, but it will only get better with some age. Find this wine
142844 STAGS' LEAP ESTATE THE LEAP CABERNET SAUVIGNON 2012 Napa Valley California $89.95
An aggressive blend of blackcurrant, cedar, peppermint, blueberry, earthy dust and sweet cinnamon aromas lead to a juicy ripe palate that pulls forth dark fruit, mineral and chocolate tannins. Find this wine
510842 BETHEL HEIGHTS ESTATE PINOT NOIR 2012 Eola-Amity Hills, Willamette Valley Oregon $46.95
Simply lovely, an elegant Pinot that brings together aromas of black raspberry, plum, cola and chocolate. It has very good structure, it is extremely well balanced, the fruit is up front, but it is in tune with everything else. A velvety mouthfeel that has some dusty chalky tannins, but they are gentle enough to allow this to be sipped right now. Find this wine
AUSTRALIA

309625 PENFOLDS BIN 389 CABERNET/SHIRAZ 2013 South Australia$69.95
Very tight and restrained, but showing some dark fruit, nutmeg, lead pencil and mineral aromas. The palate is more generous, where the ripe black cherry and currant show well. The texture is that of dark toffee and the finish has a note of "Bounty" candy bar that is discernible before the ripe tannins set in. Find this wine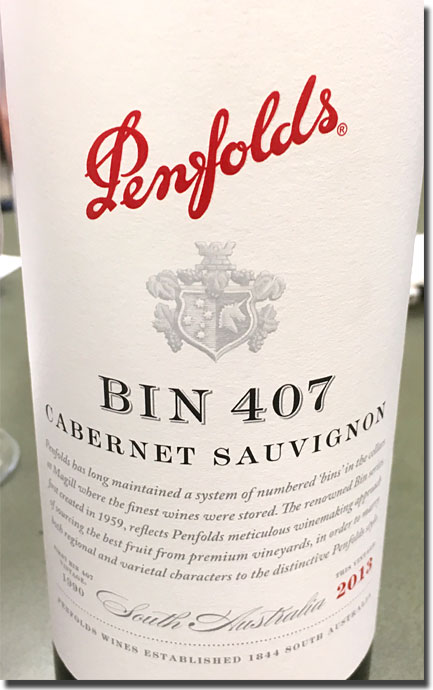 414987 PENFOLDS BIN 407 CABERNET SAUVIGNON 2013 South Australia $69.95
Darker and richer than cousin 389, it emits aromas of dried mint, eucalyptus, Cassis and dark fruit coulis. There is plenty of ripeness, the tannins seem more subdued and the acidity is super refreshing. Both are very good wines, but if I were to choose, I would take this one. Well maybe! Find this wine
FRANCE

365783 CHÂTEAU LAROSE PERGANSON 2009 Haut-Médoc Bordeaux $36.95
This is an opportunity for one to acquire a wine with some age, that is, from a highly touted vintage, albeit still shrouded in tannins. Not a typical Bordeaux style either, showing aromas of Fry's chocolate cream bar, with a backdrop of Moroccan spice and dried currants. The palate has good structure, it has pleasing flavours of dark fruit, gunpowder tea, black licorice and Chinese mushrooms. Give it another year or so to soften or simply decant and enjoy. Find this wine
048884 PERRIN COUDOULET DE BEAUCASTEL CÔTES-DU-RHÔNE 2014 $29.95
A big and fleshy wine showing aromas of cedar, smoke, flint, bacon, black cherry, black pepper and currants. For such a young wine the flavours of raspberry, plum, currant and cherry come together beautifully. Even the tannins are silky, thus allowing some immediate gratification. Find this wine
959627 CHÂTEAU MONT-REDON CHÂTEAUNEUF-DU-PAPE Rhone Valley 2012 $45.95
Tar mixed with treacle; add a touch of coal dust and nutshell with layers of black fruit and you have the potential for a stunning bottle of wine. The palate has a lovely mouthfeel, with peppery spices, ripe red fruit and some tannins on the finish. Find this wine
ITALY Piedmont
ITALY Piedmont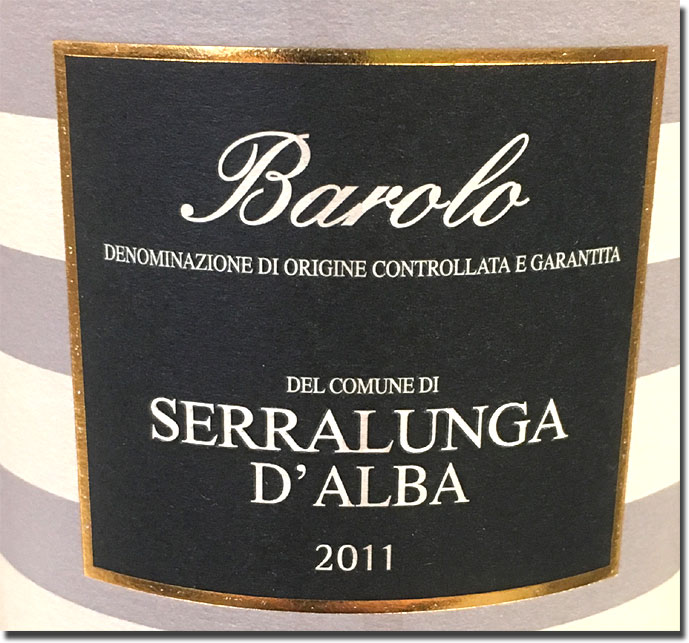 943290 FONTANAFREDDA SERRALUNGA D'ALBA BAROLO 2011 $44.95
A spicy Barolo featuring hints of white pepper, fennel seed, anise and dried fruits. It is showing well on the palate, where the red fruits come more to centre stage, along with red licorice and dried plum. Some tannins, but not with the level of astringency often found in Barolos this young. Find this wine
000455 CA' ROMÉ ROMANO MARENGO CERRETTA BAROLO 2011 $70.95
Another very good Barolo, but with a slightly higher price tag. It too has spicy showing notes of coriander seed, cinnamon and bay leaf along with dried raspberry and sawdust. Tighter on the palate, but the layers of red fruit are powerful, and so are the tannins. A serious wine that does require time. Find this wine
215764 MASI MAZZANO AMARONE DELLA VALPOLICELLA CLASSICO 2011 $109.95
Intense dried cherry, almost Kirsch-like, along with cinnamon, black cumin, espresso and prunes. It is almost Port-like on the palate, very concentrated, but the sweet/acid balance is spot on. Notes of caramel are found on the finish before the gripping tannins cut in. Find this wine
ITALY Puglia

177295 RIVERA IL FALCONE RISERVA CASTEL DEL MONTE 2009 $23.95
Attractive aromas of smoked meat, dried cherry, dried flower petals and clove. The structure of the wine is quite disjointed at this point in its time, but there is plenty of fruit, some sweet berry flavours and silky tannins. Give it a year or so. Find this wine
ITALY Tuscany.
ITALY Tuscany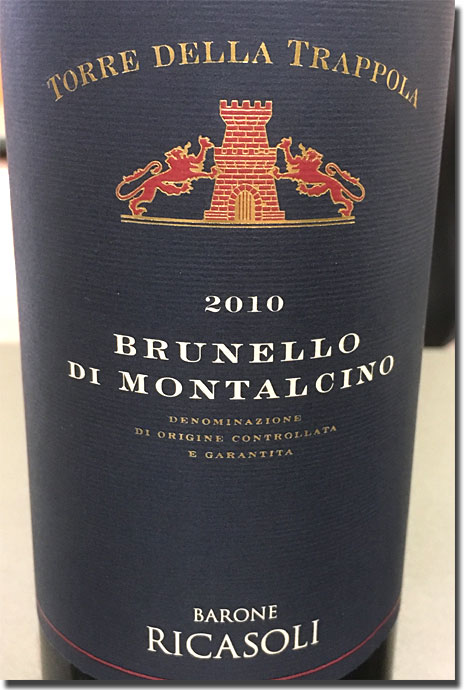 942607 BARONE RICASOLI CASTELLO DI BROLIO GRAN SELEZIONE CHIANTI CLASSICO 2012 $59.95
Sixty bucks for a Chianti? Well this super charged Sangiovese is one impressive wine boasting aromas of dried cherry, balsa, sweet licorice and rose petals. It is solid on the palate, where there is layer after layer of silky dark fruit and plum flavours, bound by hints of cola and chocolate. Some tannins interrupt the fun, but they are non-aggressive. Find this wine
384552 ANTINORI BADIA A PASSIGNANO GRAN SELEZIONE CHIANTI CLASSICO 2010 $44.95
A floral nose with red cherry, plum, cedar, and cigar box, Asian spice and dried blackcurrants. The solid palate is full of dark fruit, chocolate and chewy chalky tannins. Find this wine
606194 LE SERRE NUOVE DELL'ORNELLAIA 2014 Bolgheri Rosso $64.95
This second tier wine of Tenuta dell'Ornellaia is quite delicious, even in its youth. It has that weird pond water, earthy underbrush edge that I do enjoy along with notes of clay, tar and black tea. The red and dark fruits take centre stage, but there is a muscular iron note close behind that carries traces of thyme, dried mushroom and black tea. Find this wine
276576 POGGIOTONDO BRUNELLO DI MONTALCINO 2011 $39.95
Earthy and clay notes with hints of cooked pie pastry, bitter chocolate, red currant and mandarin. Some sour cherry on the leaner styled palate, plenty of dusty tannins and clove on the finish. Find this wine
ITALY Veneto

020867 QUINTARELLI PRIMOFIORE 2012 Veneto $66.95
One of my favourite wines of the tasting. Quintarelli makes some of the most exciting wines that come out of Veneto. This is a blend of Corvina, Corvinone, Cabernet Sauvignon and Cabernet Franc bolstered with a little Amarone for good measure. It is juicy and loaded with aromas of raisin, black currant jam, red cherry, red currant, thyme and Herbes de Provence. Rich and velvety; sweet, but in perfect balance, with currant and mocha flavours that run right through to the finish. Find this wine
SPAIN

940965 BERONIA GRAN RESERVA 2008 Rioja $37.95
Appealing aromas of nut, Caramilk bar, dark fruit, tar and damson. The palate is tight, with flavours of plum, peppercorn and ripe currants, but the dusty chocolate tannins still possess much power. Find this wine
Cheers,
CZ
Save
Save
Save
Save
Save
Save
Save
Save
Related posts: