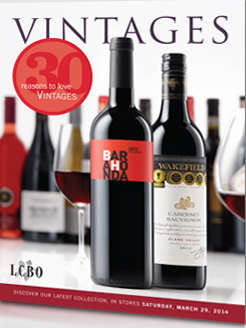 The theme for the release on March 29th' is "Thirty reasons to love Vintages." Well after the fiasco with the allocation of the 2010 Dominus featured in the previous release, I will need way more than thirty reasons to put Vintages back on my Christmas card list. Having tasted it, I touted it as being one of the best young wines I have ever had the privilege to sample. When I went to get me some, I found the allotment for the entire Niagara region was a grand total of 0 bottles.
Oddly enough, the entire allocation went to the more affluent neighbourhoods in Ontario, namely Oakville, London, Toronto and Ottawa. At least some of our federal and provincial politicians had the chance to get their grubby little paws on a bottle or two, if I did not. Seriously, if there is not enough wine to evenly distribute through the system, sell it through Vintages on Line and use a first come first served basis.
The theme of "Thirty reasons why we should all love Vintages" is a mix of self-admiration of the Vintages organization along with numerous wines worthy of making the pick. Here are my thoughts on a few of the wines listed. There is again one wine that blew me away and there is plenty to be found in the system. It is the amazing………….Ah shucks, just read the notes 
CANADA
322545 TAWSE GAMAY NOIR 2012 Niagara Peninsula $18.95
This bottle was not sent for tasting, but as I live a mere ten minute drive from the winery, I often pop in, see what's new and of course, taste their wares. I am clearly not a fan of pedestrian Gamays from Beaujolais that are available at the LCBO, but I do however enjoy Gamay that is grown in Niagara. Tawse's rendition is spicy and peppery, carrying a vibrant purple/mauve colour from centre to the rim. It is brimming with notes of red fruits, dark cherry and chocolate, with a lovely chewy texture and some level of tannins that possibly suggest cellaring for a year or two. It also demonstrates the potential quality of wines made in this soon to be "legendary" vintage of 2012. Find this wine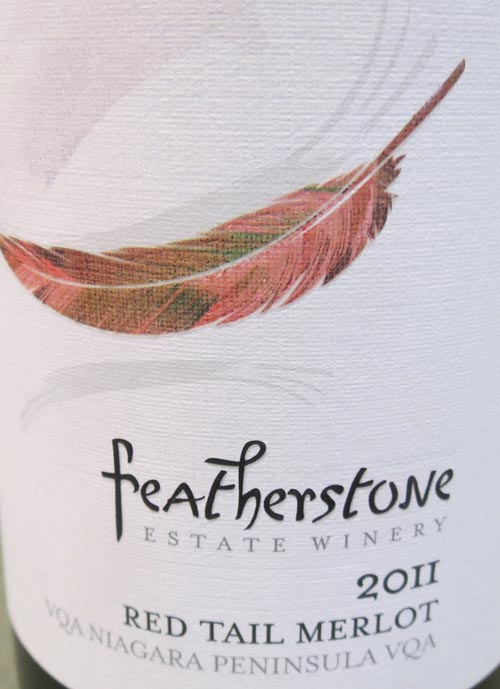 131540 FEATHERSTONE RED TAIL MERLOT 2011 Twenty Mile Bench, Niagara Peninsula $19.95
Inky aromas, full of cake spice, Ribena, flat cola, black raspberry and wet soil, taking time to open up on the palate, but once it does, it reveals layers of fully ripe fruit, fleshy plum, soft tannins and a great finish. Find this wine
251835 GRAY MONK PINOT NOIR 2011 Okanagan Valley $19.95
Light style wine with pretty notes of cinnamon, fresh cut flowers, raspberry jello and wet grass that follows through to a gentle, red fruit focused palate and a little dusty tannin on the finish. Find this wine
U.S.A.
294298 CONUNDRUM RED 2011 California $24.95
The conundrum here is clearly what niceties one can say about this wine. It does have pleasing floral aromas backed up with green leaves, arugula, blackberry and blackcurrant, all is good yes, until it hits the palate upon where it turns into a globby sweet syrupy liquid. Vintages food recommendation suggests consuming this with a beef Vindaloo! Probably not a bad idea as the ferociousness of the curry should completely overpower the wine. Find this wine
135145 NAPA CELLARS CABERNET SAUVIGNON 2011 Napa Valley$25.95
Enticing nose of pure blackcurrant, Szechwan peppercorn, violet and salted meat. It's big and chewy, but has super balance, dark fruit leads the way, but there is a little minerality and vanilla to back it up and just the right amount of cleansing acidity. Find this wine
425504 RENWOOD OLD VINE ZINFANDEL 2010 Dry Creek Valley, Sonoma County $19.95
Blueberry and mocha float, interspersed by notes of white pepper, dried cranberry and sweet chocolate. Flavours of plum tangerine and blackberry are heightened by lively acids and the gentlest of tannin. Good Zin + Good price = Happy Alan. Find this wine
073817 RUTHERFORD RANCH CABERNET SAUVIGNON 2011 Napa Valley $21.95
Cream soda, sweet blackcurrant, slate and black olive, carries good fruit on the palate, some dusty tannin, but again, decent drinking quality for a decent price. Find this wine
ARGENTINA
366112 ALBERTO FURQUE MALBEC 2012 Uco Valley, Mendoza$15.95
Lots of funky cave air, mineral and chalky aromas with blueberry and plum notes too. Creamy fruit appears on the palate, there is some heat (14.7%) and it finishes with a cloying texture. Find this wine
CHILE
670539 PÉREZ CRUZ LIMITED EDITION CARMENÈRE 2012 Maipo Valley $19.95
Plenty of sweet cake spice and floral aromas as a touch of black raspberry and plum notes start to show through. Ripe palate focuses on mocha, sour plum, creamy toffee and milk chocolate. Find this wine
365239 RÍOS DE CHILE GRAN RESERVA SYRAH 2009 Cachapoal Valley$21.95
Bursting with aromas of Moroccan hashish- or how I imagine such a substance would smell- along with notes of hay/straw, blackberry, plum skin and smoked meat. Huge concentration of dark fruit on the palate, along with juicy plum, dried herbs and some hefty tannin. Should age well, just not sure if I want to drink it or smoke it. Find this wine
018721 VIÑA TARAPACÁ GRAN RESERVA CABERNET SAUVIGNON 2011 Maipo Valley $17.95
Prominent aromas of cassis and Ribena with a little mineral, smoke and oak, but the palate has a one dimensional flavour profile albeit with decent acidity and gentle oak. Find this wine
606905 EVANS & TATE METRICUP ROAD SHIRAZ 2010 Margaret River, Western Australia $22.95
Gives off delightful aromas of fresh flowers, cardamom and sweet blackberry fruit that flow to a disjointed palate that is surprisingly acidic, is quite tannic, the fruit is there too, but it is somewhat subdued. Find this wine
066738 THE BLACK CHOOK SHIRAZ/VIOGNIER 2012 McLaren Vale, South Australia $17.95
Lovely whiffs of perfumed dark fruit, blueberry, mint, sweet biscuit, dried herbs, and orange blossom. It is well balanced, showing both meaty/fleshy elements and elegance in its structure. This, beauty and the beast of a wine, is very tasty and a splendid value for under eighteen bucks. Find this wine
744235 WAKEFIELD CABERNET SAUVIGNON 2012 Clare Valley, South Australia $17.95
The nose of blackcurrant, plum, cocoa, nutshell, molasses and forest floor also shows a perfect blend of sweet fruit and clean acidity on the palate. I think it needs a little time away, there is some unresolved tannin, but time in a decanter might help out too. Find this wine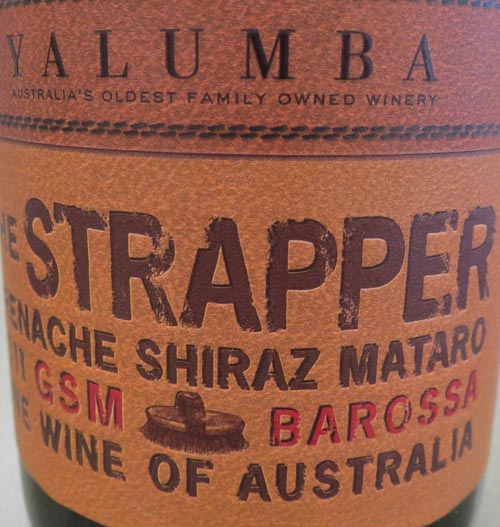 295873 YALUMBA THE STRAPPER GSM 2011 Barossa, South Australia $19.95
The "Strapper", perfectly named for a big brazen Ozzie blend that emits tangy aromas of pepper, pine needles, pencil shavings, Turkish Delight and pure dark fruit. The first sip is reminiscent of biting into a cherry liqueur filled chocolate; it bursts across the palate spurting flavours of pure goodness and perfect acidity. It is a gentle giant of a wine that pleases now, but might offer even more in a year or so. Find this wine
SOUTH AFRICA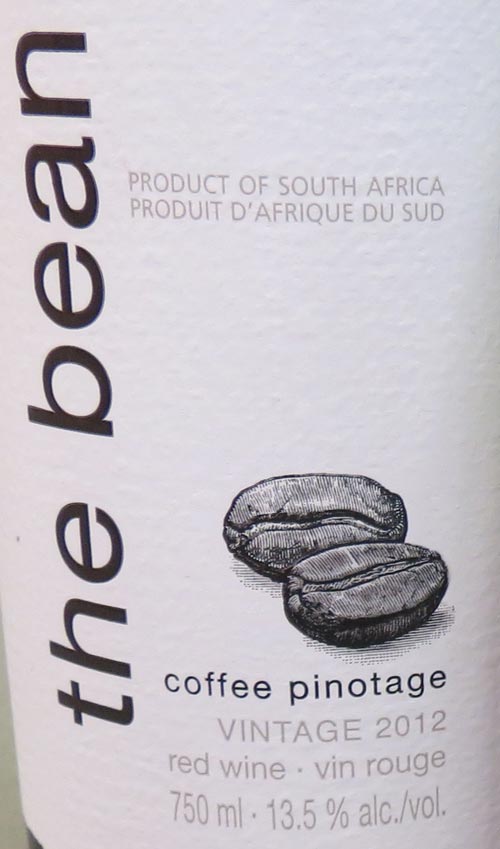 251165 THE BEAN COFFEE PINOTAGE 2012 Western Cape $14.95
It seems some South African red wine makers are trying to compete with the likes of Starbucks and Canada's own Tim Horton's. According to an article in the Globe and Mail, this phenomenon is the accidental brainchild of Bertus Fourie, Diemersfontein's former winemaker who lined steel tanks with heavily charred French-oak staves and fermented with a strain of yeast that renders the wine with espresso and chocolate flavours. It has aromas of tree bark, coffee bean, coal dust and dark fruit, its palate has sweet cherry based flavours and some spicy notes. There is good concentration of fruit, albeit chunky and it finishes with some strange fruit, mocha and balsa flavours. Find this wine
FRANCE
681643 CHÂTEAU ARGADENS 2009 Bordeaux Supérieur $17.95
Dark fruits, slate, mineral and wet soil aromas jump from the glass, the fruit on the palate is lighter than expected, but it is rounded, clean, nicely balanced and carries a decent finish. Find this wine
729137 CHÂTEAU FLEUR DE JEAN GUÉ 2010 Lalande-de-Pomerol $24.95
Interesting, as it teases with a touch of terroir, currant and black raspberry aromas backed with mocha and cherry. The fruit initially opens and shows nicely on the palate, but the power of the unresolved tannin that kicks in renders this a candidate for a long term cellaring. Not sure about this, if it can actually go the long haul and show its best. Find this wine
362624 DOMAINE LA GUINTRANDY VIEILLES VIGNES CAIRANNE 2009 Côtes du Rhône Villages $19.95
This blend of 75% Grenache and Syrah is laden with aromas of Asian spice, tar, black licorice, dried cherry and a blast of freshly ground pepper. It is muscular; there is tannin, but the lovely combination of blueberry and black currant coupled with mineral and iron make this wine worth picking up several. Find this wine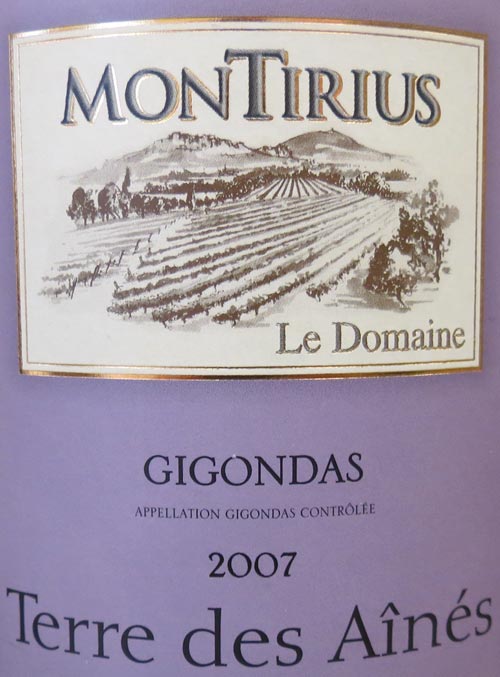 116079 DOMAINE MONTIRIUS TERRE DES AÎNÉS GIGONDAS 2007 $24.95
At first notes of green apple skin and apple pips, with hay and barnyard surface. Then faint aromas of clove, black peppercorn and cinnamon hit the stage. It takes a while to coax the fruit, but when it does show, it shows! The palate is a monster, the fruit is a powerhouse combination of blackberry, dark cherry, strawberry and plum flavours backed by slate and garrique. There is a metallic note on the palate, it is meaty too and the 15% alcohol does leave some heat on the finish. It is tannic now, but I think this warrants space in the cellar. In fairness, I often knock the board for its ridiculous pricing strategies, but in this case, I have to applaud them. This wine is made by a reputable producer; it is a great vintage, so we have a win win situation here. Find this wine
ITALY
367367 ANDRETTA BRUNELLO DI MONTALCINO 2007 $53.95
Deep, full of espresso grounds, polished wood aromas, leather, moss, dried fruit and black tea. The power packed palate is spicy, capturing black berry, cherry and fine acidity. It is unbelievably tannic, but the fruit is solid. Good wine to buy for your great grandchildren, but might be fun to try after twenty four hours in a decanter. Find this wine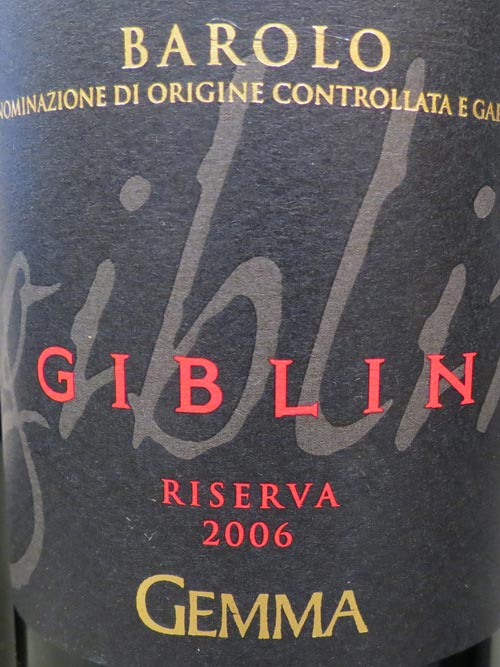 185025 GEMMA GIBLIN RISERVA BAROLO 2006 40.95
Full of mystery and intrigue, if you have read this far, you are reading notes on my wine of the tasting. Brilliance in a bottle, the amber note on the rim is captivating, but don't be fooled. Aromas of cedar dust, dried elderberry, cherry rose petal, balsa, sweet spice and a meat curing are simply astonishing. The palate has chewy dried fruits, spice, a touch of vanilla, clove and plenty of teeth coating, but gentle tannins that suggest it still needs much time, although is so damn delicious now. Find this wine
356220 TOMMASI AMARONE DELLA$49.95 VALPOLICELLA CLASSICO 2010
Youthful wine boasting sweet fleshy aromas of prune, molasses, dried herbs and mocha. Its palate is creamy, full of blackcurrant, some sweetness, but good acidity to balance with some astringency from tannin. Find this wine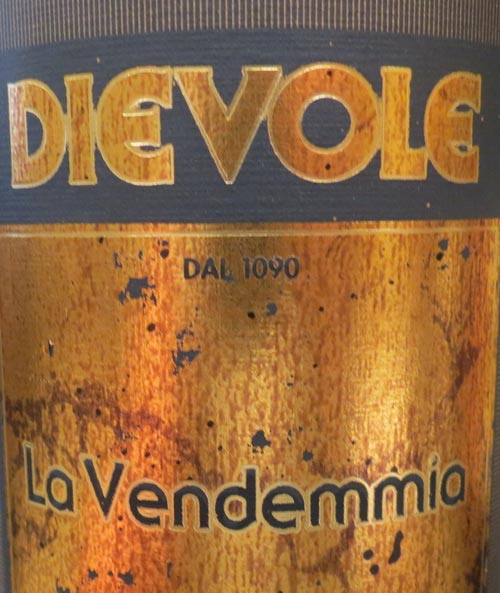 283101 DIEVOLE LA VENDEMMIA CHIANTI CLASSICO 2010 $19.95
Earthy, yet perfumed, lots of dark fruit, mocha, cola spice and nail polish. It comes around nicely on the palate, showing good concentration of fruit and some drying tannin. Find this wine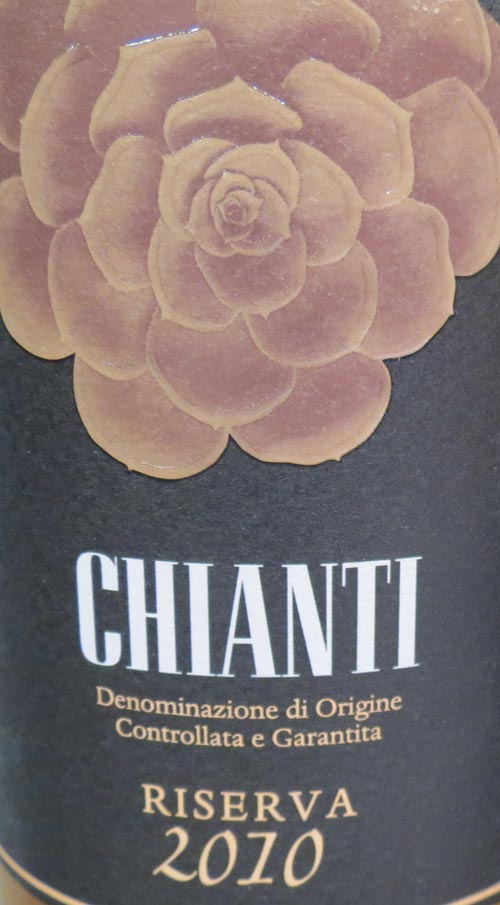 366971 GIORDANO CHIANTI RISERVA 2010 $17.95
A funky, dense and aromatic wine that is terrior driven, showing lots of mineral barnyard, forest floor aromas with black cherry and chocolate. Layers of fruit intertwine with mineral and black fruit acids on the palate. Great value and should be great for those summer barbecues, if and when, summer ever comes. Find this wine
SPAIN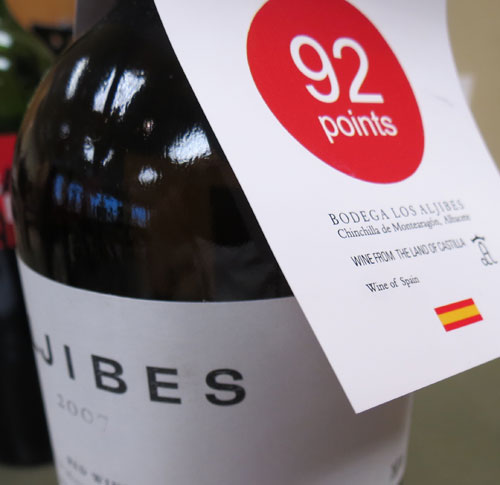 359976 ALJIBES RED 2007 Vino de La Tierra de Castillia $20.95
A Parker pro-rated wine that is laden with smoke and mocha aromas backed by red licorice, jelly bean, blackberry and blueberry coulis, sweet tobacco and oak. The blend of 40% Cabernet Sauvignon, 35% Merlot, and 25% Cabernet Franc is not your typical Spanish blend, but it's tasty, with dark fruit, great structure and gentle tannin. Find this wine
Cheers
CZ
Related posts: