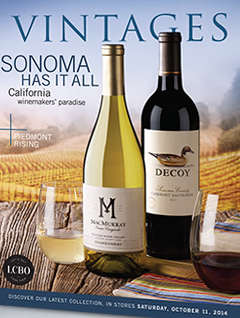 It has been awhile since I was able to get to Vintages pre-release tasting and I was so pumped to attend the latest one, as Sonoma is the feature and wines from my favourite part of California have long held a special place in my heart. There is a secondary release of Piedmontese wines that is another region I have great memories of, and much to my delight, the board sent most of the red wines from both. Please read on.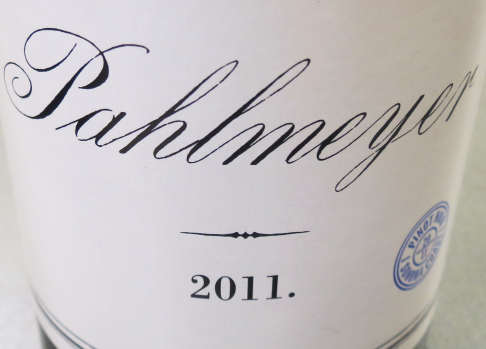 148536 PAHLMEYER PINOT NOIR 2011 Sonoma Coast $100.95
Sonoma Coast produces some of the silkiest and sensational Pinot in Sonoma and this is no exception. It starts out showing plenty of sexy red fruit combined with Dutch licorice, dates, coffee cream and creamy caramel. The palate is laden with plum and dark cherry, and has perfect balance, showing the right amount of sweetness and gentle, but supportive tannins. Find this wine
215210 FLOWERS SONOMA COAST CHARDONNAY 2012 Sonoma Coast $64.95
Beautifully crafted, showing cooler climate traits of Chardonnay, with layer of after layer of guava, citrus, mineral and pear. Oak is deftly administered; the acids are pristine and refreshing, the finish is sublime. Find this wine
982413 RIDGE LYTTON SPRINGS 2012 Dry Creek Valley, Sonoma County $52.95
Dark and deceitful, the noses allures one with aromas of warm brambleberry pie, Fry's chocolate cream bar, blueberry, dried cherry, iron and mineral. All is great, but the fun stops here as the palate is almost backward, dusty and forceful, the fruit is there, but the tannins have serious grip, suggesting cellar time will bring the wonders of this wine onto the playing field. Find this wine
203208 FRANCIS FORD COPPOLA DIRECTOR'S CUT ZINFANDEL 2011 Dry Creek Valley, Sonoma County $32.95
Not being a fan of Coppola's wine I am happy to find pleasing aromas of mocha, tobacco, dark currant, raspberry, underbrush and plenty of peppery spice. It carries a solid fruit laden palate with good acidity and a sound finish. Find this wine


186163 FOLIE À DEUX CABERNET SAUVIGNON 2011 Alexander Valley, Sonoma County$24.95
Globs of sweet caramel, candied red fruit and composting leaves lead to a palate noticeable for its lack of acidity, that has sweet flavours of cooked fruit coulis and a flabby finish. Find this wine
943472 SILVER OAK CABERNET SAUVIGNON 2009 Alexander Valley, Sonoma County$89.95
Black fruit candy bar, toasty, but not excessive oak, coffee grounds and a solid core of ripe fruit on the nose, the palate carries tasty fruit, a touch of mint, tea, clean acidity and a long long finish of blackcurrant and sweet oak. Find this wine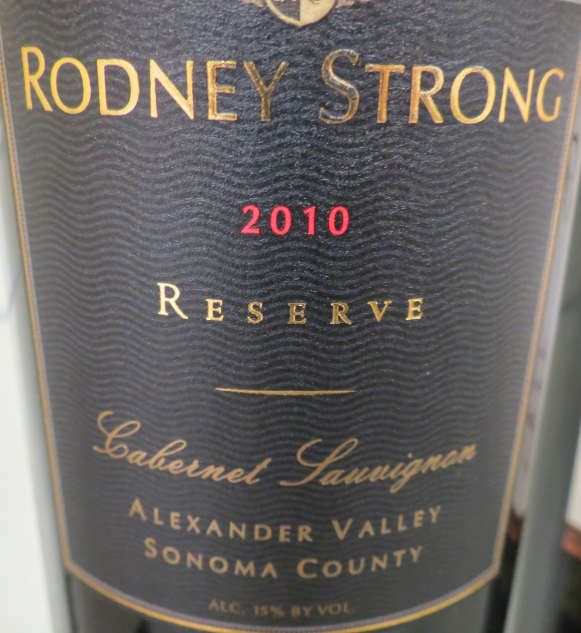 382325 RODNEY STRONG RESERVE CABERNET SAUVIGNON 2010 Alexander Valley, Sonoma County $59.95
Plenty of youthful aromas of sweet oak, pure blackcurrant, a strange floral soapy note along with dusty mineral and bitter licorice. Super rich ripe palate, lovely chocolaty texture, the concentration of fruit on the palate is very powerful, but without being over the top. Lovely finish of cassis, black fruit acids and vanilla. Find this wine
943225 KENWOOD VINEYARDS PINOT NOIR 2012 Russian River Valley, Sonoma County $21.95
Quite impressive, especially when standing next to Pahlmeyer's contribution, it has pure aromas of red fruit, plum, dried herbs, wet soil, cinnamon and clove. It is medium bodied, shows clean fruit, a touch of mineral, good balance and enjoyable spurts of plum and sweet cherry on the finish. A good price for well made Russian River juice. Find this wine
965921 KUNDE ZINFANDEL 2012 Sonoma Valley $23.95
I have many great memories of Kunde's tasting room and I was eager to try this Sonoma Valley Zin. No disappointment here, glowing with dark fruit, backed by earth and mineral notes, with a pinch of Moroccan spice and white pepper. The palate has layers of alternating red and dark fruit showing great balance and that pure Sonoma finish of Zinberry and plum. Find this wine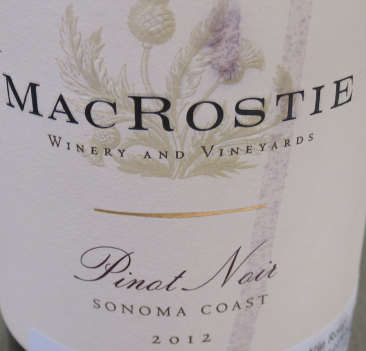 674911 MACROSTIE PINOT NOIR 2012 Sonoma Coast $34.95
Aromas of blackberry, blueberry and raspberry, with a pleasing floral/rose petal note, with whiffs of bitter spice and dried herb. Good structure, nice dark fruit, gentle tannins and some spicy notes on the finish. Find this wine
342824 CANNONBALL MERLOT 2012 Sonoma County $21.95
A first time wine for me that emits aromas of balsa, cedar, cocoa and dense dark fruit, with dusty iron and mineral. A ripe juicy palate features blueberry, cherry and the right amount of dusty tannins. Find this wine
671164 ST. FRANCIS CABERNET SAUVIGNON 2011 Sonoma County $29.95
Highly extracted, full of chunky blackcurrant, plum, smoked meat and sweet oak, a bit of a fruit bomb showing a palate of creamy cassis, some dusty tannin and a cloying note on the finish. Find this wine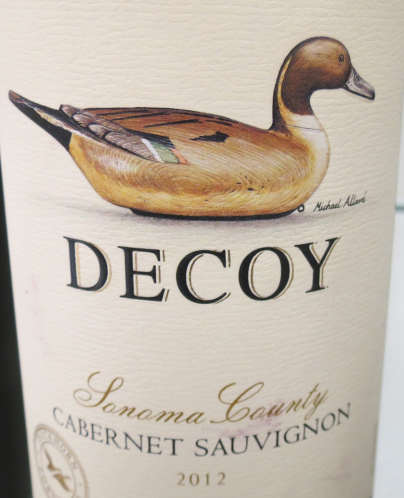 186171 DECOY CABERNET SAUVIGNON 2012 Sonoma County, Duckhorn Wine Company $33.95
Lovely whiffs of plum and blackcurrant, supported by aromas of barnyard door, fall forest, mocha and dried mushroom. Well rounded palate with minerality, solid fruit and clear acidity. Find this wine
673798 RAVENSWOOD OLD VINE ZINFANDEL 2011 Sonoma County $21.95
A big heavy punching Zin that holds back nothing, it is packed with layers of dark red cherry, dark fruit, Asian spice box, sweet licorice and green tea. Zingy, but balanced palate is chewy, full flavoured and although it is tasty now, it will be better in a year or two. Great value for Zinfans. Find this wine
WINES OF THE BAROLO RELEASE.
023135 FONTANAFREDDA RAIMONDA BARBERA D'ALBA 2012 $16.95
An initial weird and out of place odour of plastic does soon dissipate to show lots of dark fruit with layers of prune, lavender and floral aromas. It is quite fleshy, showing nice plum flavours, high acidity and a spicy finish. Find this wine
388587 PRUNOTTO MOMPERTONE 2011 Monferrato $18.95
Heady aromas of espresso, pepper, smoked meat, dark fruit, cedar and blueberry, with a lively palate of dark fruit, plenty of acidity, sweet currant and cola notes on the finish. It is a little clunky at this stage, but should offer good value once it settles down. Find this wine
713354 TRAVAGLINI GATTINARA 2008 $29.95
Murky at first, but soon shows notes of plum, blackberry, mineral, coal dust and Asian Indian spice. A rich and tasty palate full of super ripe plum, sweet cherry, black raspberry and creamy black fruit toffee on the finish. Find this wine
268953 ANGELO NEGRO CASCINOTTA BARBARESCO 2010 $26.95
An odd nose of hot freshly buttered toast, smothered with dark fruit jam sprinkled with anise and wet forest leaves. At this stage it is severely tannic, resulting in some bitterness that masks the plummy fruit. Could be fun given time, but those tannins are serious and may stick around longer than the fruit. Find this wine
268516 CASCINA DARDI BUSSIA BAROLO 2007 $35.95
Black takes centre stage here with aromas of blackberry, black raspberry, black licorice, black toffee, coal dust, balsa and sweet spice. It balances pure fruit with mineral and earthy flavours, the tannins are solid, but so is the creamy and fruit laden structure. Find this wine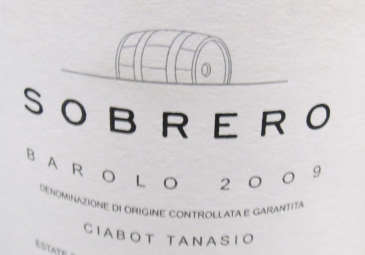 286070 SOBRERO CIABOT TANASIO BAROLO 2009 $37.95
Lots of red berry fruit, cinnamon hearts, green tea, clove, leather and smoked meat. Very good structure, harsh tannins, but enough sweet ripe fruit and clean acidity to outlast them. Find this wine
976043 GAJA SITO MORESCO 2012 Langhe $61.95
Tight and quite subdued right now, it shows great depth, but needs much coaxing to do so. Much like tempering quality chocolate on ones tongue, this slowly allows flavours of blackberry, black cherry cola, sweet spice, cigar leaf to come forth. A revisit accentuates the dark fruit and mineral elements; the texture has smoothed somewhat, there is some noticeable heat, but it is still tightly wound. Find this wine
THE REST OF THE PACK.
393942 A.J. LEPP RESERVE PINOT NOIR, Niagara 2012 $18.95
Sweet cherry, cherry cough syrup, mineral, red fruit and red apple skin, simple palate of red fruit and cranberry. Find this wine
260463 COFFIN RIDGE BACK FROM THE DEAD RED 2011 VQA Ontario $17.00
Fans of Marachel Foch will enjoy this; it is full of crushed blackberry with shoe polish, coffee grounds and sweet licorice. Full throttle on the palate, it is meaty and juicy, with long lingering fruit and searing acidity. Find this wine
660480 ELDERTON FRIENDS SHIRAZ 2011 Vineyard Series, Barossa, South Australia $17.95
Funky, sweet and a fruit bomb void of serious flavour and complexity. Find this wine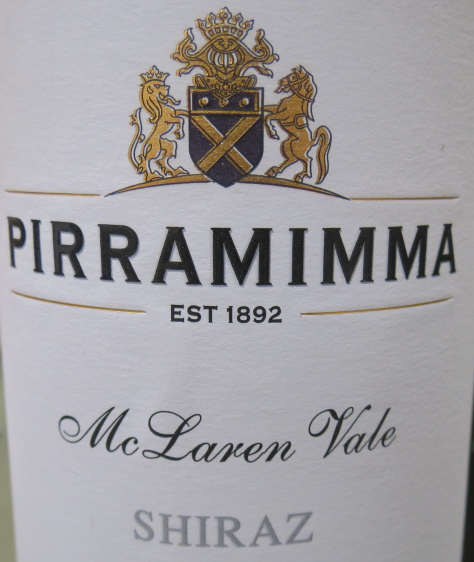 987784 PIRRAMIMMA SHIRAZ 2011 McLaren Vale, South Australia $24.95
Extremely tasty, full of spice, salty olives, black licorice, leather and every black fruit imaginable coupled with plum and caramel. Ripe and juicy palate shows balance and great depth. Find this wine
194795 LANGA TRADICION CENTENARIA GARNACHA 2011 Calatayud, Spain $14.95
Power packed, a great Q.P.R wine laden with dark fruit, sweet red berry, mocha, leather and smoky tar. Lovely palate, ripe juicy fruit, well balanced with a seamless finish. Find this wine
208223 LEALTANZA RESERVA 2009 Rioja, Spain $20.95
Inky, full of dark fruit, dried mushrooms, blueberry, cherry and black raspberry, lovely creamy mocha texture and dark fruit on the finish. Find this wine
273748 BORSAO TRES PICOS GARNACHA 2012 Campo de Borja $19.95
Another great Spanish wine here, with sweet red cherry, raspberry, mineral, coal dust, tar and Herbes de Provence. Chunky on the palate, and a little jammy now, but dusty tannins will hold it into its maturity. Find this wine
Cheers
CZ
Related posts: