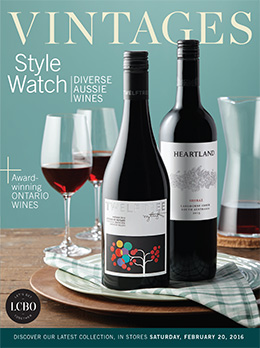 G'day mates. "Diverse Aussie Wines" is the feature of the February 20th release for Vintages. Unfortunately I was only able to taste a couple of the wines, but they were both bonza (Aussie term meaning exciting). I am happy to say there are some stellar wines from California that haven't yet been subjected to the price increase due to the instability of our plummeting Canadian dollar. Get them while you can as I am sure we will see a dramatic increase on the price of American wines in the very near future.
DIVERSE AUSSIE WINES
627869 GLAETZER BISHOP SHIRAZ 2013 Barossa Valley, South Australia $39.95
Notes of straw, iron and mineral soon give way to massive jolts of sweet black cherry, the purest black fruit and black licorice. Juicy and ripe on the palate, with some chalky tannins; a well-balanced wine with pristine acidity. Find this wine
246629 MOLLYDOOKER THE MAITRE D' CABERNET SAUVIGNON 2014 McLaren Vale/Langhorne Creek, South Australia $29.95
I have always enjoyed wines I have tasted from Mollydooker, Aussie Lingo meaning "left-hander" and this wine is as good as any. It's vibrant, laden with Cassis, mint, clove, band aid and lead pencil aromas. An inky wine, its texture is silky and full bodied, with an amazing concentration of dark fruit, plum, and currant, well integrated oak and a blast of sweet spice. Find this wine
OTHER STUFF
ONTARIO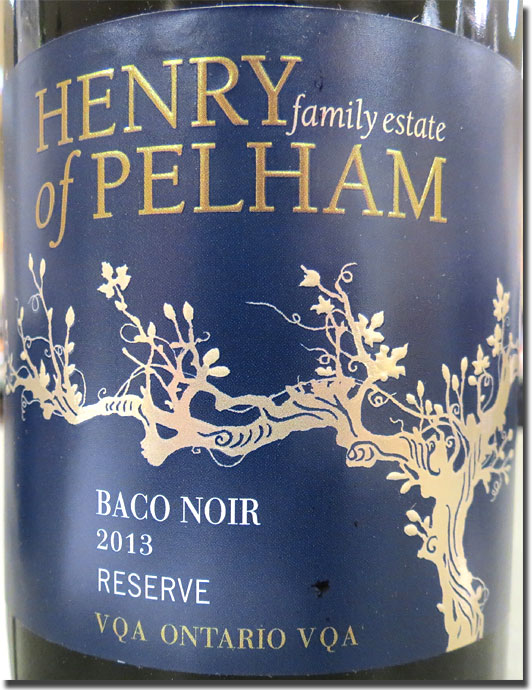 415877 CREEKSIDE ESTATE QUEENSTON ROAD PINOT NOIR 2014 St. David's Bench, Niagara Peninsula $18.95
At first little notes of cherry and sweet berries arrive. There is a touch of smoke, mineral and clove to enhance the fruit aromas. There is dusty tannin on the palate that, at this point in time, stifles the fruit flavours. Give it a little time and see what happens. Find this wine
461699 HENRY OF PELHAM RESERVE BACO NOIR 2013 Ontario $24.95
Henry of Pelham's signature varietal is made with estate vines going back to 1984. It is bold and robust and laden with aromas of pepper, Christmas cake spice, treacle, leather barnyard and juicy black fruit. Lovely ripeness, layers of dark fruit, plum and damson all kissed with a touch of American oak. A great backyard barbecue wine that, judging from the level of the mouth coating silky tannins, should age well. Find this wine
THE US OF A
382267 BUENA VISTA THE COUNT FOUNDER'S RED 2013 Sonoma County $26.95
This is the first of several very good wines from the Golden State that offers decent quality for a reasonable price. I can only assume these wines were purchased before our Canadian dollar plummeted to forty points below the USA's currency.
This is loaded with creamy chocolate, black sweet raspberry, blackberry, cola and licorice root. It is a fun wine, made from a blend of Merlot, Zinfandel, Petite Sirah, Syrah, Carignan, Cinsault, Valdiguié and Petit Verdot. So many flavours, a mix of red and dark fruit, some smoke, bitter chocolate and a finish of raspberry cola. An uncomplicated wine that will appeal to those that just like a wine to be a wine. It's easy to drink and easy to enjoy. Find this wine
980482 CAMBRIA JULIA'S VINEYARD PINOT NOIR 2012 $29.95
Encompassing aromas of dried fruit, raspberry, strawberry Jello packs, sweet Middle Eastern spice and cough candy. Nice black cherry and red fruit flavours, it carries good structure, soft tannins, has nice acidity and a clean, fruit laden finish. Find this wine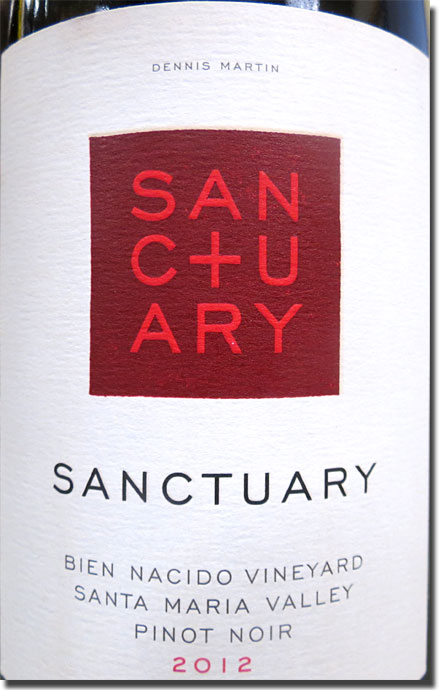 157248 SANCTUARY BIEN NACIDO VINEYARD PINOT NOIR 2012 Santa Maria Valley $34.95
A terrior focused wine boasting aromas of earth, clay, mineral, black pepper and dried Morels. The fruit is tardy, but once it arrives, it makes its presence known. Tiers of black raspberry, plum and currant run through to a juicy and well balanced palate; there are tannins to deal with, but time away will resolve that. This wine is well priced too, compared to retailers south of the border. Find this wine
238261 FAUST CABERNET SAUVIGNON 2012 Napa Valley $59.95
A hefty wine showing intense blackcurrant and dark fruit aromas supported by mineral, wet leaves, bay leaf and mocha. It is rich and chewy; tannins are present, but they do not interfere with the ample luscious fruit, and there is an odd, but not undesirable medicinal edge on the finish. This is also available in a Magnum format for a meagre $129.95. Find this wine
275735 REX HILL PINOT NOIR 2012 Willamette Valley $49.95
Dark berries with an earthy mineral undertone accented by coal dust and smoke. Lots of plum and dark cherry flavours with a toffee and vanilla note on the finish. Find this wine
ITALIA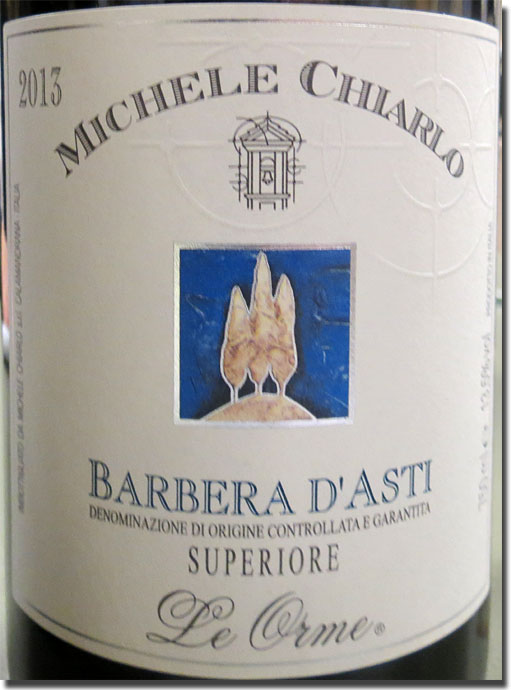 265413 MICHELE CHIARLO LE ORME BARBERA D'ASTI SUPERIORE, Piedmont 2013 $16.95
Plenty of black cherry with the support of chocolate, chalk, mineral, pepper and all spice aromas. Nice flavours of blackberry, dark cherry and bitter almonds. Some tannins, but already showing nicely and will only get better with time. Find this wine
091694 SANTA MARGHERITA CHIANTI CLASSICO, Tuscany 2011 $19.95
Pleasing notes of blueberry, anise, dark cherry, mocha and fennel seed. The palate is lighter than expected. It features blackcurrant and plum, it is balanced, has bright acidity and an herbal note on the finish. Find this wine
070797 TOMMASI POGGIO AL TUFO ALICANTE, Tuscany 2012 $21.95
Blueberry, slate, dark cherry, Cassis and sweet spice with a dusty palate of pure fruit, dark chocolate and black licorice. Although it is drinking nicely now, time will help tone down those dusty tannins. Find this wine
575787 LUIGI RIGHETTI VALPOLICELLA CLASSICO SUPERIORE RIPASSO 2012, Veneto $20.95
Full of forest floor and leafy aromas, mixed with pinecone, mocha and smoked meat. A pleasing mix of dark and red fruit, red licorice and just a touch of sweetness. Find this wine
PORTUGAL & SPAIN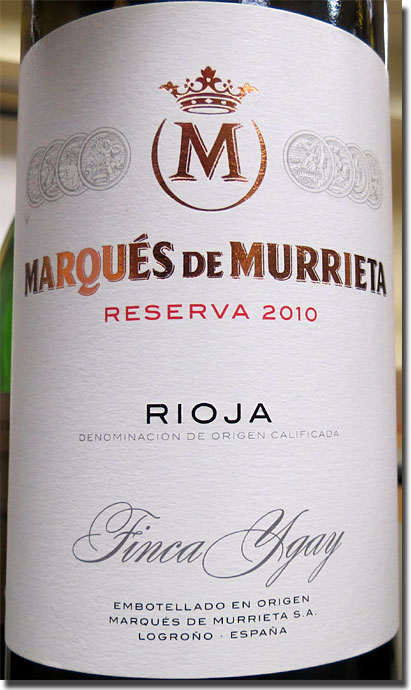 165159 MONTEFINO TINTO RESERVA 2007 Alentejano $16.95
Simply awful, aromas of rotting vegetation and funky meat; the palate has no fruit, very low acidity and delivers little in the way of enjoyment. Find this wine
209148 MARQUÉS DE MURRIETA FINCA YGAY RESERVA 2010 Rioja $27.95
Fabulous aromas of sweet cherry, leather polish, sandalwood, coconut, tobacco and a custard note. A little heavy on the oak at first, but dark fruits and plum do show well, and cinnamon and nutmeg appear on the finish. Find this wine
984187 MURIEL GRAN RESERVA 2005 Rioja $28.95
Dried cherry, licorice, tobacco, dark fruit, black tea, Dutch licorice and dried herbs are all found on the nose. Showing some nice mature strawberry, black raspberry, plum and cherry flavours on the palate. Still has plenty of tannin, needs time or a good decanting. Find this wine
Cheers
CZ
Related posts: