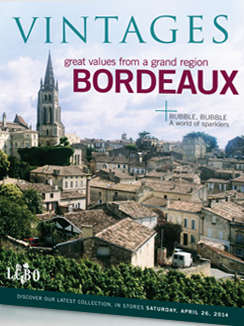 April 26th release showcases wines from several of the lesser known regions within the vast area known as Bordeaux. In great vintages wines from these regions usually offer the consumer very good quality wines at a fraction of the price of their more affluent neighbours.
Most of the wines in this release are from the 2010 vintage along with a couple from 2009. Both were heralded and highly touted and to quote Mr. Robert P who declared "It is an inescapable truth that 2010 has produced another year of compelling Bordeaux that will go down as a prodigious vintage alongside of 2009."
Sadly it looks like the LCBO left it to the last minute to shop and got the dregs of what was left over from their suppliers. Many of the wines are overly ripe and extracted; full of aggressive tannins, high levels of acidity and oak, it was tough to taste through them. I fully expect young wines to have ample tannins to survive time away in the cellar, but the levels of tannin in some of these wines is in excess of the norm.
307363 CHÂTEAU LE GRAND MOULIN GRANDE RÉSERVE 2010 Blaye – Côtes de Bordeaux $16.95
Bright aromas of plum, cherry and currant, backed with whiffs of cinnamon and toasty oak, the dark cherry flavour hits the palate, and all is good until a whopping veil of tannin comes along and shuts down the fun. It is astringent, tight and really shut down. Find this wine
368159 CHÂTEAU LAMARTINE 2010 Castillon – Côtes de Bordeaux $16.95
A wine of 85% Merlot and 15% Cabernet Sauvignon, exhibiting enjoyable aromas of earth, lead pencil, sweet spice, blackberry and cherry. The texture is rich and ripe, but not over the top, its fruit is focused on plum, black raspberry and currant flavours, oak aging is deftly performed and the acids are in fine tune. Find this wine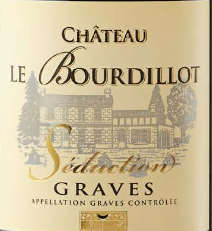 365908 CHÂTEAU LE BOURDILLOT SÉDUCTION 2009 Graves $18.95
This starts nicely with gratifying aromas of red raspberry and sweet cherry mixed with forest floor and mineral. The palate however loses its seductive charm, the fruit is thin and the finish is short. Find this wine
365882 CHÂTEAU DE MONBADON 2010 Castillon – Côtes de Bordeaux $18.95
A wine showing pure black fruit, dried cherry, cherry cola and forest floor aromas. It has good structure, there is some sweet oak, but the battle between fruit, tannin and oak is evident, hopefully a couple of years in a cellar may bring out its good side. Find this wine
374264 CHÂTEAU VIEILLE DYNASTIE 2011 Lalande-de-Pomerol $25.95
Very ripe, full of dark fruit, cherry cola with underlying aromas of cedar/balsa, smoked meat and tar. It teases the palate with dollops of blackberry and strawberry, the acids are clean and tannins while powerful, are dusty and tea like. Find this wine
365791 CHÂTEAU DE MAISON NEUVE 2010 Montagne Saint-Émilion $23.95
Solid dark fruit is backed by notes of wet moss, mocha, anise, clove and tree bark. Its tannins are chocolate focused giving the wine a silkier texture, the fruit does show well, it is made in a new world style and the acid levels render it one of the better balanced wines of the tasting. Find this wine
349936 CHÂTEAU LA CROIX CHANTECAILLE 2009 Saint-Émilion Grand Cru $29.95
Laden with notes of mocha, dark fruit, plum, raspberry, nutshell and lead pencil, it has juicy concentrated fruit on the palate, astringent tannins, but enough fruit to counter, its finish is a pleasing mix of fruit and mineral. I do like this wine, the price is good and the quality is all there. Find this wine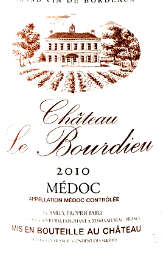 085084 CHÂTEAU LE BOURDIEU 2010 Médoc $20.95
An earthy wine showing plenty of mineral and slate with black cherry, redcurrant and red fruit on the palate, lively acidity, tight tannins and a meager finish. Find this wine
295840 CHÂTEAU LESTRUELLE 2010 Médoc $23.95
Tight nose, miserly offering up traces of chalk, smoked meat, forest floor, nutmeg and masked fruit, very light palate, low fruit and a cranberry tartness on the finish along with astringent tannins. Find this wine
226217 CHÂTEAU L'ARGENTEYRE 2010 Médoc $21.95
This starts out nicely, displaying pleasing aromas of wet grass, damson, plum, chalk and mocha, the fruit shows on the palate, but it is thin and tannins are in excess. Find this wine
365874 CHÂTEAU DONISSAN 2010 Listrac-Médoc $17.95
A fruit forward wine, backed by wet moss, cloves, sweet spice and red licorice. The palate is juicy and laden with blackcurrant, plum, some spice and pleasing acidity. This is one wine I will invest in, the price is right and it is drinking nicely now, but will get better. Find this wine
206755 CHÂTEAU LAMOTHE-CISSAC 2009 Haut-Médoc $28.95
Coffee grounds, dark chocolate, damson, coal dust and sweet spice lead to a mix of dark and red fruit, decent mouth feel, gentle oak and dusty tannin. Find this wine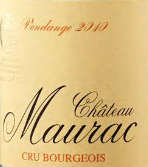 365817 CHÂTEAU MAURAC 2010 Haut-Médoc $24.95
Lots of New World smoky sweet oak, cedar, hefty layer of blackcurrant with a backdrop of iron and mineral. The fruit driven palate boasts flavours of blackcurrant and blueberry that turn pleasingly sweet on the finish. Find this wine
738120 CHÂTEAU HAUT SELVE 2010 Graves $21.95
Toasty oak, blackcurrant coulis, Ribena, thyme and black tea turn to a fleshy fruit focused wine featuring blackcurrant, plum and plenty of chocolate tannins. Find this wine
331603 KENDALL-JACKSON VINTNER'S RESERVE CABERNET SAUVIGNON 2011 Sonoma County $22.95 375 mL $12.95
Very sweet and very jammy, full of blackcurrant, chalk and vanilla aromas, the palate has a waxy texture with lean dark fruit, chalky tannins and balanced acidity. Find this wine
361717 J. LOHR FALCON'S PERCH PINOT NOIR 2011 Monterey County $24.95
Not a typical Pinot, this example boasts dark cherry, rose bush, Szechwan peppercorns, white pepper and cedar. It is creamy, flushed with sweet black fruit, a little mineral and a syrupy finish. The addition of Valdiguié, traditionally called Napa Gamay, does give the wine a boost. The grape is customarily used in Languedoc and Roussillon to bolster colour in high alcohol vin de table wines. Find this wine
365973 STONECAP CABERNET SAUVIGNON 2011 Columbia Valley $16.95
Stinky and murky in a really appealing way, it soon loses some of its funk to show cassis, mocha, pine forest and blueberry fruit. The palate has some sweetness, but the acids add stability, the creamy texture is quite delightful albeit the finish does have a syrupy feel. Find this wine
269464 SISTER'S RUN EPIPHANY SHIRAZ 2011 McLaren Vale, South Australia $15.95
Puffs of cigarette tobacco meld with a solid core of blackberry coulis flavoured with pine cone, mocha and black licorice. The palate boasts layers of dark fruit, plum and mineral all wound up in a bundle of dusty tannin. I think a couple of hours in a decanter will make this a winner during the up-coming, and much needed, barbecue season. Find this wine
163972 MOMO PINOT NOIR 2011 Marlborough, South Island $19.95
It is not too often I rave about a $20.00 Pinot, but I am happy to state this is an exception. From the get go it teases with notes of dark cherry, red fruit, cider apple, bacon, hay and a steely/iron edge. The structural nature of the palate is brawny, but with en elegant note, featuring black cherry, strawberry, anise ball, mineral and clean acidity. Find this wine
176776 VILLA CAFAGGIO CHIANTI CLASSICO 2010 $19.95
A little intense at first as it pushes forth with aromas of nail polish remover, and varnish, but slowly and surely the fruit in the guise of red currant, damson and rhubarb punch their way through. Nice texture, well structured, some dusty tannin, but a good value wine overall. Find this wine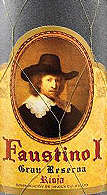 976662 FAUSTINO I GRAN RESERVA 2001 Rioja $32.95
Funny how the last wine tasted is often the best. As a teen, Faustino I was my weekend special date wine. It was readily available on the shelves of Sainsburys and Tesco supermarkets at a very reasonable price. I loved it then and I am rediscovering that love with every single sip. The aromas of black cherry, shoe leather, horse saddle, coal dust, cola spice, milk chocolate, coffee bean and thyme flowers bring tears to my eyes. Oh and then there is the fruit, layer after layer of damson, plum and black raspberry appear and do magical things. Surprisingly there is still some tannin, but it is starting to integrate nicely, black and red currants mingle with tastes of black raspberry and mineral. Beautiful now, but decant or cellar for a while longer. I would give this ten more years to reach its peak of maturity, but I probably won't. Find this wine
Cheers
CZ
Related posts: