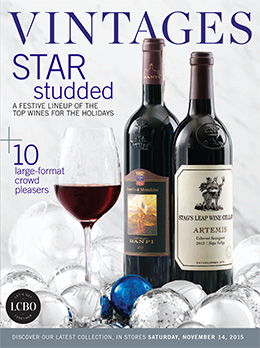 There were many great wines released on the 14th, all just in time for gifting and drinking over the holidays. Big wines, big bottles and of course big prices, but the "Star Studded" line up and the "Big Bottles For Entertaining" both have some stellar wines. (Click on images to enlarge.)
November 14th release.
WINES OF THE MONTH
186171 DECOY CABERNET SAUVIGNON, 2013, Sonoma County, California $35.95
A lovely nose showing ripe dark fruit, but with accents of dusty soil, mineral, dark chocolate and leather. Superb balance, gorgeous layers of dark fruit, some tannins, but drinking nicely already. Find this wine
206409 CONVENTO SAN FRANCISCO CRIANZA 2009 Ribera del Duero, Spain $19.95
A heady wine boasting aromas of black cherry, plum, black licorice and sweet oak. It has purity on the palate; black fruit and plum are discernible, acids are fine-tuned, there is some tannin, but time in a decanter will soften. Find this wine
WINES FROM THE "STAR STUDDED" LINE UP

265090 LA CHABLISIENNE MONTMAINS CHABLIS 1 ER CRU 2012, Burgundy, France $32.95
Tight nose at first, some apple and unripe pear aromas appear and meld well with the shingle, stony and mineral elements. Acidity is sharp, but not over the top and the fruit is in the background. Needs a little time I think. Find this wine
296509 CADE CABERNET SAUVIGNON 2012 Napa Valley, California $103.95
Given the price I expected more. I know it is youthful, but to me it lacks the heart and core of the wine I was hoping for. There are pretty aromas of currant, blueberry and mocha, but the palate lacks flavour and structure. Find this wine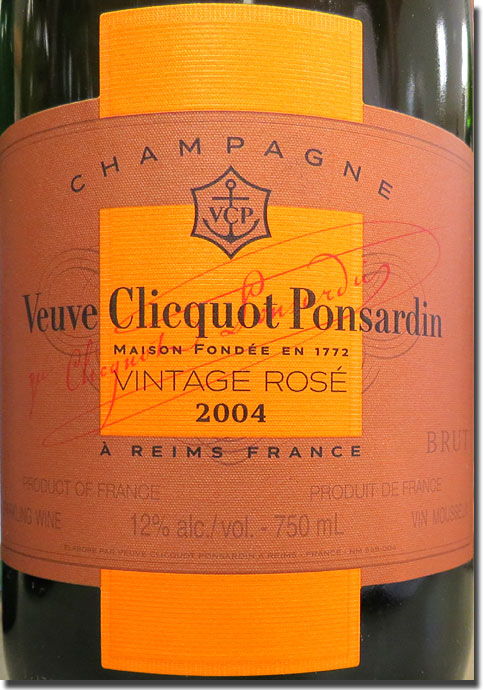 588475 VEUVE CLICQUOT PONSARDIN VINTAGE BRUT ROSÉ CHAMPAGNE 2004, France $102.95
Lovely aromas of red berry, cherry, toast and mineral radiate from its vibrant mousse. Strawberry and cherry hits the palate; it is lively and zingy with fruit flavours lasting well into the finish. Find this wine
215210 FLOWERS SONOMA COAST CHARDONNAY 2013, Sonoma Coast, California $64.95
I don't drink a lot of Californian Chardonnay anymore, but when I do, Sonoma Coast is at the top of my list. This Flowers offering is full of aromatics, mineral and white tree fruit, without being overly extracted. Lovely flavours of apple, peach, Meyer lemon and kiwi sail across the palate. Superbly balanced with great length to the finish. Find this wine
660704 STRATUS WHITE 2012 Niagara-on-the-Lake, Ontario $44.20
Maybe I am a little biased when it comes to home grown juice, but this blend of 43% Chardonnay, 42% Sauvignon Blanc and 15% Semillon demonstrates the blending skills of winemaker J.L. Groux. It has an impeccably soft texture. It is perfumed and floral and the palate has wonderful depth of apple, pear, guava and vanilla. The long and exquisitely balanced finish is creamy and complex. Find this wine
505610 HIDDEN BENCH TERROIR CACHÉ MERITAGE 2011 Beamsville Bench, Niagara Peninsula, Ontario $38.20
Another Bench wine that consistently delivers good value. As 2011 was not a great vintage for Niagara, the wineries premium fruit was used to produce this wine instead of making their flagship La Brunante. Hand sorted and de-stemmed, this Bordeaux blend shows the classic blackcurrant, leather, tobacco and Bench minerality that Hidden Bench consistently delivers. There are tannins, but the dark fruit and red cherry are in charge, so decant now or pop away for a couple of years to enjoy it at its best. Find this wine
205294 SPERI VIGNETO MONTE SANT'URBANO AMARONE DELLA VALPOLICELLA CLASSICO 2010, Veneto, Italy $74.95
Great depth and power; its nose is brimming with dark fruit, underbrush, plum and dried currant aromas that are backed up with Middle Eastern spices and green tea. Ripe and chewy palate, albeit the fruit is angular at the moment. The structure is sound, it just needs time. Find this wine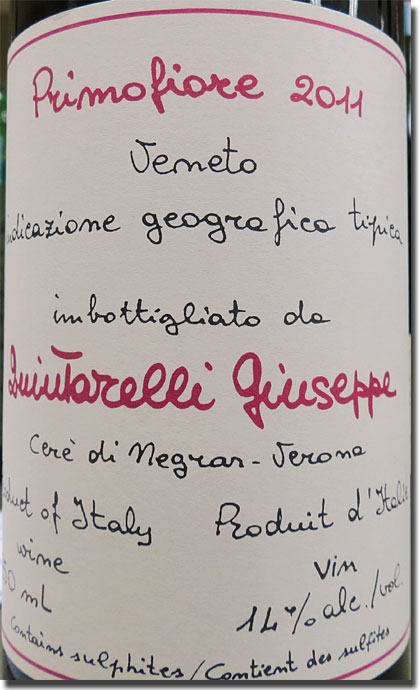 020867 QUINTARELLI PRIMOFIORE 2011 Veneto, Italy $64.95
The only non-Ripasso styled wine from Quintarelli, this blend of Corvina, Corvinone, Cabernet Sauvignon and Cabernet Franc offers up a wine bursting with fresh fruit and aromas of plum, currant, elderberry and pepper. The palate has super acidity, a mix of both red and dark fruit, some stone, dark licorice and cocoa. Quite lovely. Find this wine
548677 MASI CAMPOLONGO DI TORBE AMARONE DELLA VALPOLICELLA CLASSICO 2009, Veneto, Italy $101.95
Most impressive, though tight now; aromas of earth, mineral, dried cherry, black raspberry, with black olive and dark chocolate slowly let themselves be known. Pure dark fruit on the palate, no excessive sweetness, but hearty tannins, dusty cocoa and dark cherry flavours prevail on the finish. Find this wine
745638 CA'MARCANDA PROMIS 2013, Tuscany, Italy $55.95
Gaja at this price is rare. This bottle shows lovely dark fruit, black cherry, smoke, leather, mocha, vanilla and wet earth on its nose. Super ripeness, but acids balance perfectly. Little notes of mineral, anise, dried berry and sweet spice appear on the palate. Find this wine
626325 OSOYOOS LAROSE LE GRAND VIN 2010 Okanagan Valley, British Columbia $44.95
I truly could not get my head around this. The nose shows a wealth of earth, slate mineral and underlying dark fruit. The palate however is so astringent and tannic, it makes me question will this wine ever come around. I'm afraid I could not detect any fruit whatsoever. Find this wine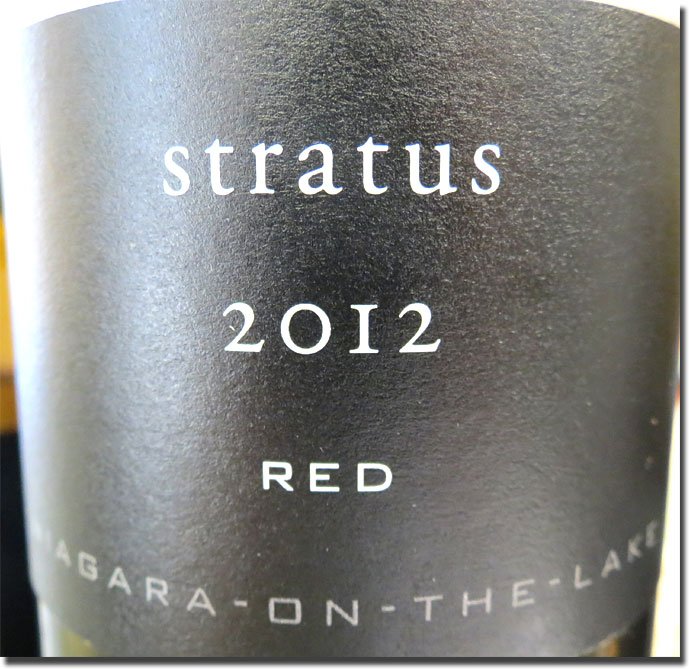 131037 STRATUS RED 2012 Niagara-on-the-Lake, Ontario $44.20
The 2012 vintage has been heralded as the pinnacle, the absolute best Niagara has ever seen, especially for red wines. Stratus's red blend has to be one of the best wines made in this vintage in the region. It is overloaded with Cassis, blackberry, sweet spice, cinnamon and vanilla. Its palate expresses the complexity of fruit and mineral beautifully. Plum, blackcurrant and back raspberry role around while mixing with sweet chocolate and mineral. The tannins are gentle, but they do make a point of being known. There is a touch of sweet spice on the finish. It is a wonderful wine that although tasty now, it will be absolutely outstanding a few years down the road. Find this wine
378257 BANFI BRUNELLO DI MONTALCINO 2010, Tuscany, Italy $54.95
I expect a little more from this wine. The nose is tightly wound, but slowly some dark fruit and floral aromas appear. However, the palate is light, has clean raspberry and currant flavours, but fruit is the only component I can detect. Find this wine
976670 MARQUÉS DE CÁCERES GRAN RESERVA 2008 Rioja, Spain $29.95
Wow, a bit of a power house here. Aromas of coconut, cocoa, mocha, espresso grounds, balsamic vinegar, dried Chinese mushroom and smoked meat. Not a delicate wine by any means, the dark fruit and plummy flavours are fleshy and intense. Tannins are heavy and show on the finish along with Moroccan sweet spices and oak. Find this wine
708982 STAG'S LEAP WINE CELLARS ARTEMIS CABERNET SAUVIGNON 2012 Napa Valley, California $69.95
Classic Napa Cabernet that is bursting with notes of Ribena, blackberry, plum, fruit compote and spice. It is dusty, carrying nice tones of mineral, dark chocolate, Gunpowder tea and dark salt licorice. Tannins are there, but it is showing its potential nicely right now. Find this wine
431825 FRANCIS FORD COPPOLA ARCHIMEDES CABERNET SAUVIGNON 2012 Alexander Valley, Sonoma County, California $77.95
A little sweet and fleshy for me, but it does have good structure, nice dark currant and blueberry aromas along with fresh cut flowers and a touch of mint. The palate is overbearing, sweet fleshy fruit and plenty of vanilla oak. Find this wine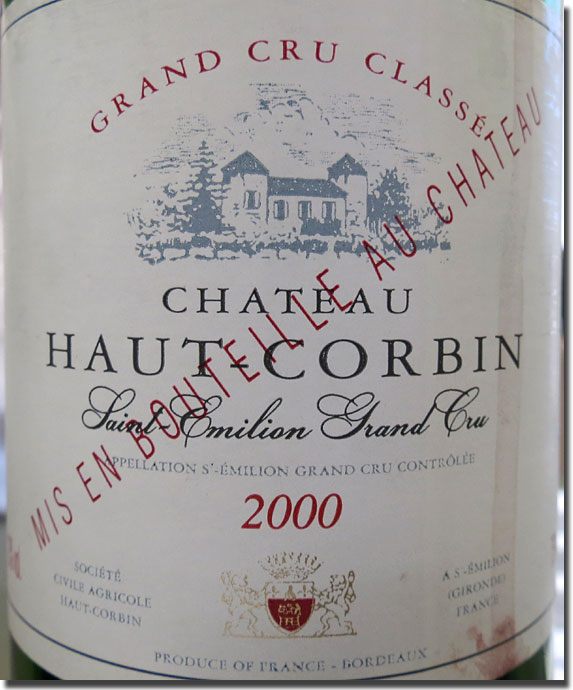 425439 CHÂTEAU HAUT CORBIN 2000 Saint-Émilion Grand Cru, Bordeaux, France $58.95
This presents a good opportunity to taste a wine from what was claimed, at the time, to be the vintage of the century! It is a very good example of just how good this vintage was, but it is still a few years away from being at its peak. The nose shows toasty raspberry and plum aromas, some leather, nutmeg and lead pencil notes too. The palate is quite lovely, the red fruit shines along with sweet blackberry. Tannins are starting to integrate, acids are perfect, but the finish falls a little too soon. Nonetheless, well worth trying to see how older vintages of Bordeaux come together. Find this wine
342931 LUSTAU EAST INDIA SOLERA SHERRY, Jerez, Spain $24.95 500ml
I rarely mention the colour of wines, but this is worth a note. It has a deep shade of mahogany in the centre of the glass; at the rim, it turns amber, with a green/yellow edge! The nose is pure nectar, so raisiny and full of dried fruit chips, banana, vanilla bean, sweet chocolate, treacle, sticky toffee pudding and caramel. Both sweet and dry on the palate, the nutty, chocolate and caramel flavours come through really well. Deal of the day in my humble opinion. Find this wine
WINES FROM THE "LIVING LARGE" RELEASE
All the following are sold as 1500 ml Magnums.
957266 DOMAINE DU VIEUX LAZARET CHÂTEAUNEUF DU PAPE 2012, Rhône, France $84.95
Pretty floral, red cherry, blackberry aromas accented by whiffs of nutmeg and cinnamon, but it lacks the core of terroir that I love and expect from the wines of Chateauneuf du Pape. It has a fruit focused palate the acids are bright and in tune, but it lacks guts. Find this wine
424598 CHÂTEAU MAGNOL 2010 Cru Bourgeois, Haut-Médoc, Bordeaux, France $47.95
Here is a fun little stocking stuffer from Bordeaux's acclaimed 2010 vintage. It has quite a powerful nose, rich and ripe dark fruit, a note of lead pencil, mocha and black olive. Very fruit focused palate, but tannins give power and structure. It does need some time. Find this wine
435131 ROBERT MONDAVI CABERNET SAUVIGNON 2013 Napa Valley, California $70.95
Rather mundane and uninteresting. It has the usual blast of ripe Napa Valley fruit, but that is where it stops. The plum and blackcurrant flavours are tasty, the oak is integrating nicely already, but it lacks depth and character. Find this wine
429977 MEIOMI PINOT NOIR 2013 Monterey County/Santa Barbara County/Sonoma County, California $57.95
This is not really my style of Pinot, but it is quite a tasty bottle of wine. A bit of a fruit bomb at first, but mineral aromas shine though, as does dark bitter chocolate, black raspberry and dried morels. There is a pleasing velvety texture on the palate, tannins are medium force, but the plum, raspberry and blackberry flavours refuse to sit back. Find this wine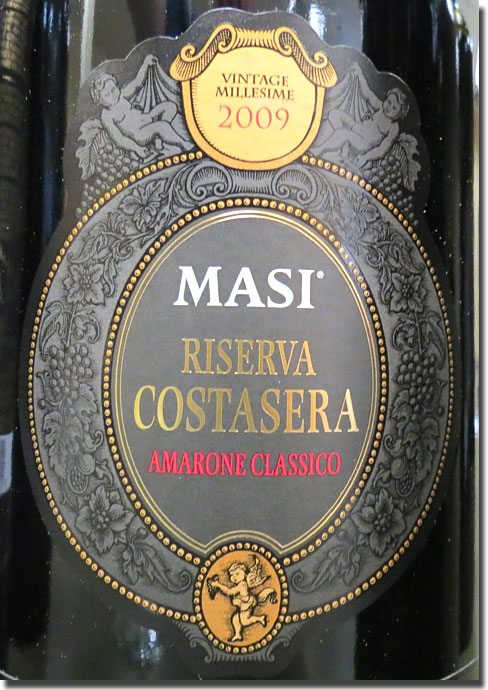 348037 MASI RISERVA COSTASERA AMARONE DELLA VALPOLICELLA CLASSICO RISERVA 2009, Veneto, Italy $149.95
I recently had the pleasure of tasting the 2010 on a recent trip to Cincinnati and it was my favourite wine of the tasting. The 2009 is equally as impressive. Both vintages have garnered much ballyhoo from critics and powers that be.
This vintage has similar sweet spice, cassis, currant and dark chocolate aromas as the 2010, but adds layers of dried fruit, fig and caramel. Its palate has an amazing velvety texture, the dark fruit is forward, but hints of thyme, mint and lavender are close by. Amazing acidity and wonderfully balanced. I hope this finds its way to my stocking on the 24th. Find this wine
A FEW WINES FROM THE REST OF THE RELEASE

430512 D'ARENBERG THE DEAD ARM SHIRAZ 2010 McLaren Vale, South Australia $54.95
Although Australian wines rarely appear on my table, D'Arenberg wines will always be the exception. This is a classic. The wine is dark, and it is extremely perfumed. It emits aromas of dried currants, Cassis, plum, red and black licorice, tar, eucalyptus, violets, mocha and oak. Fruit overpowers the palate, but the balance is superb, no excessive sweetness, and plenty of tannins too, meaning this wine needs some serious time. As much as I often bitch about the severity of the LCBO's pricing structure, D'Arenberg wines have always been a better value here and are generally way cheaper than the prices asked by retailers south of the border. Find this wine
123489 CHÂTEAU HAUCHAT 2011 Fronsac $15.95
Plenty of plum and black cherry aromas. It has a nice mouth feel that offers up flavours of blackberry, red cherry, Asian spice and cocoa. Some tannin on the finish, but it is pleasant now and it too is very well priced. Find this wine
356220 TOMMASI AMARONE DELLA VALPOLICELLA CLASSICO 2011 $49.95
Lot of blackberry, dark fruit, licorice, leather, cigar box, fig and sweet chocolate. Palate is lighter than expected, it is nicely balanced, has raspberry and plum flavours, mellow tannins and overall quite enjoyable. Find this wine
Cheers
CZ
Related posts: