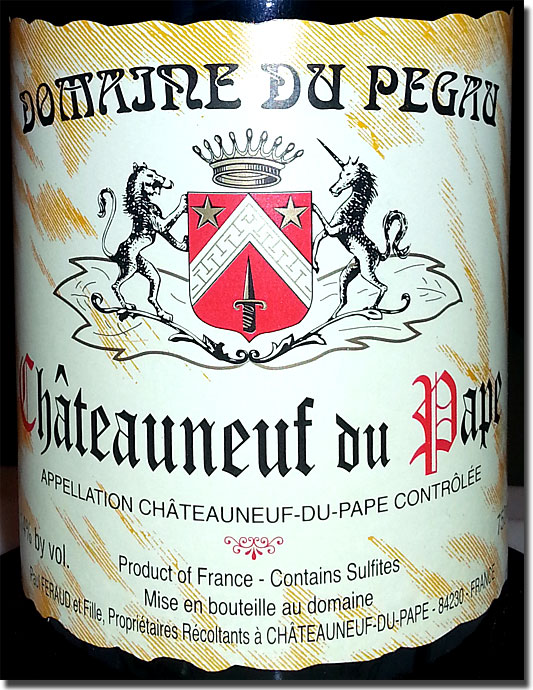 It had been almost a year and a half since I last attended one of Plum Market's Thursday night wine events, and more than four years since my last J et R Selections tasting. J et R specializes in importing some of our very favorite wines in the world, those being from the southern Rhône Valley, and I was a big fan of their portfolio long before I interviewed head honcho J. C. Mathes back in 2003. Mathes retired several years ago, and his place was taken by Dan Farley, who has continued to shepherd these excellent wines to the U.S. They have been distributed here in Michigan for years by Wines of Distinction, located in Troy, and during my time in wine retail, they were one of my favorite vendors. The business changed its name to Woodberry Wines a few years ago; not long after that, there was a change of ownership as well, but the high quality of their products and staff has remained consistent. (Click images to enlarge.)
So it was that when I caught wind of the "Complete Southern Rhône" tasting scheduled for April 2nd at Plum's West Bloomfield location, with Farley himself on hand to talk about the ten wines being poured, I blocked out the time on my schedule to make sure I didn't miss it. It was great to reconnect with Dan; I also enjoyed renewing acquaintances with Michael Korn, who has not only been with Wines of Distinction and Woodberry for many years, but is also a musical colleague of mine. Best of all, it was a pleasure to taste through the selections presented on this evening, as all but one of the wines being poured were from producers that feel like old friends to me. Here are my snapshot impressions of what I tasted.
Read the rest of this entry »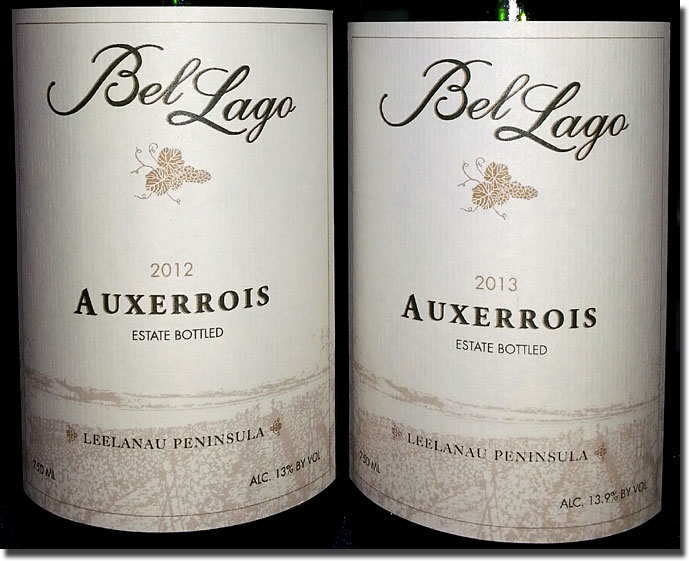 It's been two years since I named Charlie Edson's Bel Lago Auxerrois as one of my two favorite Michigan wines, along with Left Foot Charley's Island View Pinot Blanc, and I promised to file a follow-up report on the Auxerrois at that time. I didn't promise how long it would take me to get around to filing said report, and while I wish I would have gotten to it sooner, I do feel that this blog entry is a "better-late-then-never" kind o' review. (Click image to enlarge.)
(Disclaimer: My original statement should now be amended to these two being my favorite still wines, given my recent revelations as to just how fine our northern Michigan sparkling wines are, and I doubt that Charlie or Charley aka Bryan Ulbrich will take issue with that.)
I first learned to love Bel Lago Auxerrois back in 2009, during a remarkable November tour of Leelanau Peninsula vineyards and wineries. You can see what Charlie had to say about his version of the variety in the following video that Kim recorded and edited at that time:
I had originally intended to do a comparison tasting of the 2011 and 2012 vintages, and, in fact, we did so about four or five months ago, and what stuck with me then was the contrast between those two vintages. The 2011 was in a prime drinking window, being very mineral-driven, with perfectly balanced acids; it would make a good "ringer" in any number of blind Alsatian (or perhaps even Loire) white wine tastings. The 2012 was racier, with a little less mineral and a big hit of lime that differentiated it from the earlier vintage. It was a great demonstration of how both different vintage conditions and an extra year in the bottle can impact this consistently fine wine.
Read the rest of this entry »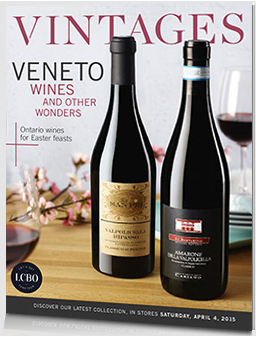 This release showcases some interesting juice from Italy's famed Verona region. There are some tasty wines, but the French contingent impressed me far more in terms of value and drinking quality. My advice is to just read on…
Wines of the Month
990440 KENWOOD CABERNET SAUVIGNON 2012 Sonoma County, California $23.95
Nice aromas of forest floor, ripe black fruit, mostly currant, Chinese black mushrooms, spice box and cedar. Good concentration, a little spicy now, but decanting will help, tannins are medium. Fun wine. Find this wine
672931 ALLEGRINI PALAZZO DELLA TORRE 2011 Veronese, Italy $24.95
Oozing notes of blackberry, cassis, cherry liqueur, mocha, pressed flowers and lavender. A little fruit forward on the palate, but bitter chocolate helps to balance, finishing with cherry and anise. Find this wine
WINES FROM THE VENETO RELEASE
403840 LE BERTAROLE PODERE CARIANO AMARONE DELLA VALPOLICELLA CLASSICO 2009 $44.95
Very tight in its youth, teasing with notes of hay, straw and with much coaxing, hints of chocolate, caramel and dark fruit appear. It is sweeter than anticipated, as raspberry liqueur takes centre stage accented by cinnamon and anise. Quite disjointed right now, but time will render good stuff. Find this wine
332403 DONATONI MASSENÀ APPASSIMENTO 2011 $16.95
Very fruity, bolstered with mint and floral aromas and coffee grounds; an odd sweetness hits the palate along with cough candy, blueberry and blackberry. Down side is it finishes rather stickily. Find this wine
Editor's note: For  more on the Appassimento method of winemaking, go here.
181446 FEUDI SAN PIO RIPASSO VALPOLICELLA CLASSICO SUPERIORE 2012 $17.95
Enticing floral aromas complete with cake spice, dark fudge, balsa and sweet vanilla bean; lovely sweet flavours of cherry and currant. Some grip and the solid tannins do suggest time. Find this wine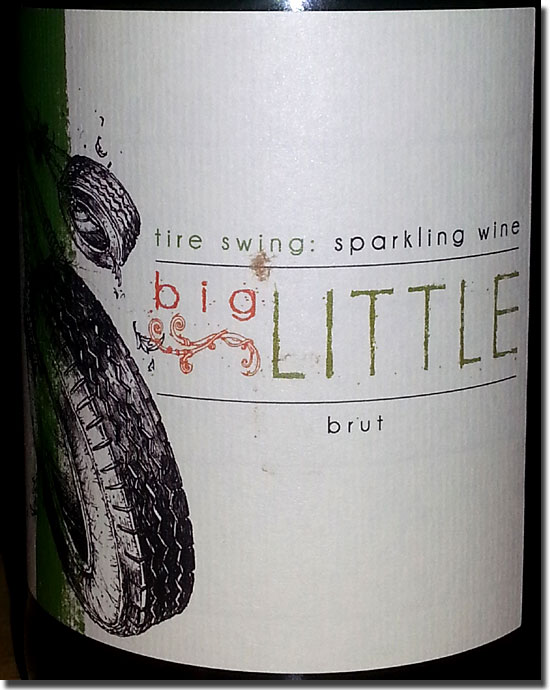 April is Michigan Wine Month, and I can't think of a better way to start the celebration than with a dandy sparkling wine from up north. Michigan is probably best known for the fine Riesling produced here (although one observer has proposed that Pinot Blanc "could be the wine that provides Northern Michigan with an opportunity to create a global brand name"), but I was struck by the following thought as I prepared this blog entry: Michigan could very well make as much a name for its wine industry with sparkling wine as with Riesling. I wonder if Larry Mawby would agree with that?
Think about it; the finest sparkling wines in the world are made in the northern-most wine region in France, Champagne. It's a cold climate where grapes can have a hard time ripening. Sound familiar? It seems like every time I turn around, I'm trying another delicious Michigan sparkler. Mawby has been spearheading the movement for three decades, but there are other producers making fine bubbly as well. A few that come to mind are Shady Lane Cellars' Sparkling Riesling, Left Foot Charley's Chapter Nine Sparkling Pinot Blanc and 2 Lads Sparkling Pinot Grigio. Now, add to that list the one that I tried just this Sunday, bigLITTLE Tire Swing. (Click image to enlarge.)
Read the rest of this entry »