September 17th, 2011 |

Author:
Kim Adams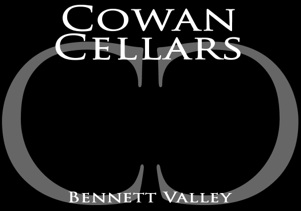 With much anticipation, Cowan Cellars has announced its first release. Way to go, Jim and Diane!!  We wish you both much success in this and upcoming releases.
The wines are:
2010 Isa (skin-fermented white)
2010 Pinot Noir, Bennett Valley
2010 Pinot Noir, Sonoma Coast.
You can read about these wines on here.
You can read a little about the history behind these wines here.
You may purchase these wines here.
Related posts:

Posted in
Jim Cowan