October 12th, 2012 |

Author:
Kim Adams
Save the date for the 3rd Annual Detroit Holiday Food Bazaar.  The Gang of Pour will be there again this year selling its Orleans method fermented wine vinegars.
This year's Bazaar will be held in a very cool space, the Jam Handy in Detroit.  There will be many great indie food vendors and probably a few others selling food related items, such as, vintage dishes, handmade aprons, cookbooks, etc.  So save the date and come visit to get your holiday shopping completed, be entertained and definitely sated with the many samples that will be offered.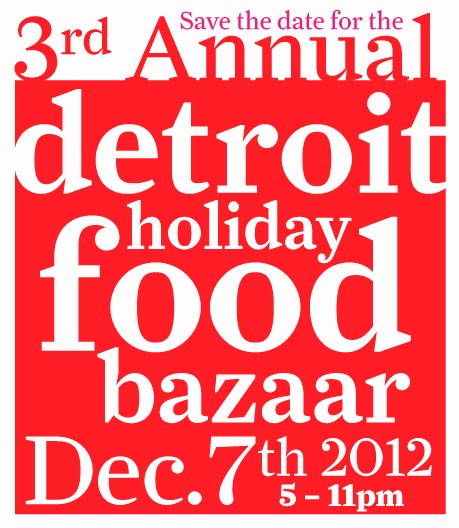 Related posts: