INTRO | ARRIVALS | WINE | MORE WINE | RACE DAY WINES | THE END
Rednecks 'n Red Rhones 2013 – "

Danica

,

DANICA

, DANICA"

Or "Grenache, you made me do it, but I didn't want to do it."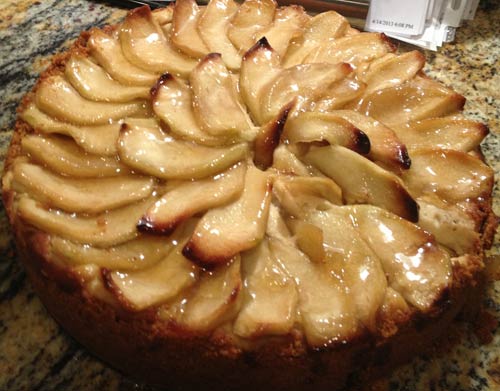 Unfortunately, the experiment isn't over. Dessert is readied. More corks fly. The Grenache Archangel of Darkness herds us to,
Dolc de L'Obac Costers del Siurana Priorat 1996
Sweet Grenache. No, no, no; this is so wrong in so many ways. Don't let your children know this wine. Don't let yourself know this wine. Wreak it into the wall…. and make sure it's not a SAFER barrier wall. This wine doesn't deserve to survive. And if it does, then your palate won't. Christen ships with this. Friends don't let friends drink this wine. But at 16% alc., so like the Sans Liege, it does have late night, infield rock'n RV potential and might best be saved for 'Dega babes. But it is guaranteed to result in a coyote ugly morning. Find this wine
Barb pulls out the chai cheesecake. Yeah, that same recipe that put me into sugar shock a few years back. My knees go weak; the room goes black. I'm revived with a very non-Grenache,
Chateau La Tour Blanche Sauternes 1st Cru 1997
Creme brulee sweetness without any of the repetition. An unctuous mouthfeel. Clean, pure, rich and sweet in a very balanced way. Plenty of acidity to carry the RS and only 13.5% alc. But wait! Where the hell is the GrenACHE!!!!?  Shouldn't a non-theme wine be sent to the end of the longest line, despite out-classing any of the Grenache based wines?  No, not when it just might could take the checkered flag. Find this wine
Grenache, as good as it can be, doesn't cut it as a celebrity. We need to learn this. Kinda the way NASCAR media needs to learn that Jr. ain't his daddy and Kurt Busch can't control his rants. Or to put it in Danica-speak, it doesn't matter if Danica finishes 12th at Martinsville, 'cause if you ain't first, you're last!
The dishes are cleared even as a low and heavy fog clogs our heads. Matt Crafton wins the truck race. Jeb Burton and Bubba Wallace break the top 10 with Bubba beating out last week's nemesis, Ron Hornaday. Slogging to the apartment of Chez Ellis, spiced cherries seem to swirl around my head; visions of the Grenache Archangel haunt me. Once in bed, drifting off to sleep I hear the whisper of the Grenache Archangel, "Have you heard the word of Grenache today?" Sleep is uneasy and fitful.  NEXT =>
INTRO | ARRIVALS | WINE | MORE WINE | RACE DAY WINES | THE END