Florida Jim Cowan's Tasting Notes
All notes, except as otherwise noted, were from bottles that were opened and drunk with a meal over an extended period.  The 2008 archive is divided into the following categories:  Bubbles, Red, White and Rosé – Florida Jim Cowan
~~~~~~~~~~~~~~~~~~~~~~~~~~~~
WHITES
Marinated chick pea salad with EVOO dressed cottage cheese:
2006 Bodegas Valdesil, Godello Montenovo:
Apricot is the dominant theme here but the nose is punctuated with resin, honeycomb and stone elements while the palate accents its apricot nectar flavor with citrus and tonic water. Perhaps best of all, there is tension between the viscous character of the texture and the acidity that seems to brighten and lift the wine to a more interesting place. 13% alcohol, imported by Eric Solomon and about $10; stealing at the price. Find this wine
Smoked salmon spread and crackers:
2005 Dom. de L'Ecu, Muscadet Expression de Granite:
Day one: rock hard and tasting of spring water, lime, unripe pear and predominantly, minerals.
Day two with a turkey sandwich: expressive and nuanced nose of lime, mineral, unripe pineapple and pear and a smell something like the aroma you get standing right next to a fountain – negative ions?; smoothly textured and deep with flavors that echo the nose and carry both complexity and a sort of interlocking lusciousness with each other, bright acidity that is every bit as well integrated, perfect balance and a very long, precise, yet supple finish. God wine. 12% alcohol, imported by Chartrand and about $17; as good a QPR as there is on the planet. Find this wine
Cheese and crackers:
2005 Steele, Pinot Blanc:
Clean, pleasant aromas of white fruit and butter; light-weight, soft, a little thin in the mouth and a bit short. Innocuous wine that should be drunk immediately. 13.5% alcohol and about $14; not for half that. Find this wine
2006 Viñedos de Nieva, Rueda Blanco Nieva:
100% verdejo this has aromas of apple, flowers, grapefruit skin and perm solution, the latter being a bit off-putting; concentrated and viscous in the mouth, the fruit flavors repeat, the perm solution note is gone but the wine seems ponderous ('long time since I said that about a white) and the texture seems headed toward light syrup; medium finish. Re-corked and put in the fridge.
Day two: even ice cold this is very potent and full bodied with extremely powerful flavors – this may be a better wine with a couple years in the cellar but its hard to say right now; it just shows so raw. I like my Rueda a bit more elegant (ala Martinsancho) but this certainly has its place for those who want muscle and concentration. 12.5% alcohol, imported by Frontier Wine and about $12; probably not. Find this wine
2004 Tissot, Chardonnay Arbois:
My "go to" white these days, this is all about the fruit and there are absolutely no oak, vanilla, cream or buttery notes noticeable. It's got mineral elements, structure and a bit of earthiness but, God bless Stéphane Tissot, the fruit sings. 13% alcohol, imported by Potomac Selections and about $23; I bought loads. Viva la Jura! Find this wine
2006 Drouhin, Chablis:
Pure, ripe Chablis; less fat than the 2005 but more classic in its cut and balance. Not just good chardonnay, good Chablis. 12.5% alcohol, imported by Dreyfus, Ashby and price unknown; I'd love to drink it again. Find this wine
1999 Nigl, Grüner Veltliner Privat:
Solid GV with a slightly fruit-sweet edge in the absence of food; with some four cheese ravioli with sun-dried tomato pesto this lost its sweet edge and became deeper, complex and a complete wine. Truly a bottle that blossoms with food.
Day two: the sweetness is gone and it's taken on weight and cut; this is really dandy juice. 13.5% alcohol, imported by Skurnik and about $23 on release; (sigh) were that it cost that today. Find this wine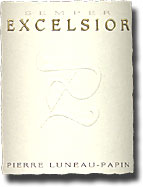 2002 Luneau-Papin, Muscadet Semper Excelsior:
Deep, rich and dense are not words usually used to describe Muscadet but this is not your usual Muscadet (an extra year on the lees and fruit from vines grown entirely in schist); remarkable concentration yet this wine has good cut, is full of life and verve, and fills the mouth as few white wines do. For those who have tasted both, I preferred this to the 2005 Pepiere, Granite de Clisson, although I admit that I have had the Clisson only once and that it is a newer vintage – who knows what it will become? 12.5% alcohol, imported by Louis/Dressner and about $20; quite simply one of the best white wines I have tasted at any price. Find this wine
2005 Luneau-Papin, Muscadet Clos des Allées:
With tuna tartare on endive; lyrical wine – fresh, clean, crisp, scented and long. As they do most every year, this house has made one of the best Muscadet of the vintage. Superb with the dish. 12% alcohol, imported by Louis/Dressner and about $13; I bought a lot. Find this wine
2005 Luneau-Papin, Muscadet Dom. Pierre de La Grange VV:
Aromas of lemons, white fruit, steel and flowers; crisp and juicy in the mouth with good depth and intensity, perfect balance and excellent complexity; very long. Another resounding success from this producer and it certainly has a shelf life. 12% alcohol, imported by Louis/Dressner and about $8 by the case; one of the best QPR wines I know of. Find this wine
2005 Kim Crawford, Unoaked Chardonnay:
Smells sweet but has pleasant chardonnay fruit scents; is way too sweet on the palate with a cloying, canned pears syrup type of delivery and bears very little resemblance to wine. Very odd stuff considering I have found other vintages of this at least tolerable. 13% alcohol, imported by Vincor USA and price unknown; I wouldn't buy it at any price. Find this wine
1996 Hirtzberger, Riesling Singerriedel:
This is a very potent, angular and concentrated wine that needs strongly flavored food. But more than anything (at least right now) this wine is about length. I have nothing to compare it to – it just goes on and on and the flavors seem to grow in the mouth after swallowing. Not for everyone but this is one of the reasons I love wine; a unique bottle with immense character. 13% alcohol, imported by Vin Davino (then) and about $46 on sale; my last bottle – too bad current versions of this are so damnably expensive. Find this wine
2006 A. Mano, Fiano/Greco Bianco Puglia:
Half and half, fiano and greco this smells of grapefruit pith and lemon zest, tastes about the same with a distinctly sour edge and considerably acidity, and finishes pretty sharp. Not something I would want to drink again but I bet this would be a good cooking wine (acidity to burn, if you will). 12.5% alcohol, imported by Empson, Inc. and about $6; not again. Find this wine
2003 Coppo, Gavi La Rocca:
Smells a bit like good Soave and seems similar in the mouth but carries a resinous quality well and has good depth and balance; medium length, clean finish. More golden in color than expected but no oxidation noticed so I suppose it's due to the vintage. 12.5% alcohol, imported by Locascio and about $2 (how the hell they pay for the bottle, cork and label I haven't the faintest); I'll buy more. Find this wine
Its Friday, we're having a homemade dinner at home and Diane, bless her heart, desires "Burgundy!" I find it wise to grant the chef's request.
To start, a 2005 Daniel Dampt, Chablis Côte de Léchet is a striking thing; clearly of its place, full but angular on the nose it comes off crystalline yet tasting of a buttered fruit-tart in the mouth; very precise although someone has sanded off all the edges; maybe a little tight and certainly with plenty of shelf-life but oh, so good now. Find this wine
Our bottle of 2006 Arigolas, Costamolino vermentino saved us when the food came; I don't think I could have stomached Phad Thai and Phantom. The wine is bright, clear and tangy with several layers of flavor and a freshness that relates very well to food. $11 seems a good price. Find this wine
Nice folks and at least one nice wine.
The 2005 V. Dauvissat, Chablis Le Foret is not going to take any prize for size or weight, but it is pure, balanced and utterly of its place. We had it with grilled chicken, roasted red peppers and Caesar salad and found that more of its mineral component came out. Surely this will age well but it is not to be missed before it closes down. A very fine wine with the signature purity of its producer. Find this wine
2002 Gravner, Ribolla Giulia Anfora (magnum):
I am reminded of Chartreuse (the real one) with its composite herb formula that creates not only significant complexity but depth of flavor; that, and fresh Ranier cherries with a stony, mineral backbone and substantial tannin. Tasted blind (literally) I can't imagine many folks picking this out as a white wine. Dark yellow in color that turned brassy over the course of the afternoon. No oxidation at first and then, about 6 hours in, hints of it on the nose and palate. But seriously juicy and, thankfully so, as the tannin requires it. 12.5% alcohol, a unique wine and, for my tastes, incomparable. $170 for the big bottle. Find this wine
2006 Robert Weil, Riesling Trocken:
11.5%, Qba and AP 091 06; a little closed on the nose with white fruit and stone smells; much nicer in the mouth as it shows some layers of fruit and mineral with a fine texture and good sustain. One of my favorite dry rieslings, year in and year out, this has a bit more heft to it then most vintages but its still bone-dry. $17. Find this wine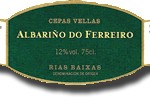 2006 do Ferreiro, Albariño Cepas Vellas:
Very complex nose with lime skin, brine, smoke, spice and sea-air weaving in and out of crushed white grape and peach aromas; almost full-bodied in the mouth but absent weight, brown spices, good depth, flavors follow the nose, firm acidity, perfect balance and a steely delivery not unlike young Chablis; superb length and a very detailed finish. Not your typical albariño this is much more concentrated and serious and I suspect it will age well. 13%, about $35 and worth it. Find this wine
2005 Pieropan, Soave
More weight in the mouth than is usual for this bottling (almost La Rocca size) with honey tones and bright acidity. Hold this for more flavorful dishes that require white wine. Nice. Find this wine
1996 Domaine de la Louvetrie, Muscadet Fief du Breuil (magnum):
All one could want of 12 year old Muscadet; toast, lemon curd, minerals, sea air and a roundness not found in younger wines; this is full in the mouth but with plenty of cut, taut balance and more length than could be reasonably expected. Over the course of the evening, it opened into shades of its primary scents and flavors but always retained a precision and freshness. Has many years in the cellar to peak but was wonderful accompaniment to simply grilled fish. I wish I had more. Thanks Phillip. Find this wine
With radicchio leaves stuffed with herb marinated goat cheese:
2005 La Pépière, Muscadet Granite de Clisson:
A bottle of this on release left me with an impression of too much softness but VLM recently tasted it and said he thought I'd be happier with it now. Turns out, monkeys do have magical powers.
Very few young white wines (or aged ones, for that matter) have this expressive a nose; flowers, jalapeño, river stones, saline, fresh cracked pepper, white grapes, citrus zest – and the blend of scents seems to change with each sniff – a remarkably complex, dimensional and character driven nose; quite fresh and deep with good flesh in the mouth but an almost weightless delivery of layered flavors that echo the nose, fine acidity and balance, of a piece; very long, intense and nuanced finish. $20! I get the feeling this is just beginning to show what it has – and that is saying something. Very nice with the dish. Find this wine
With grilled chicken breasts with gremolata, grilled asparagus and fresh, sliced tomatoes:
2000 Raveneau, Chablis Butteaux:
Starts off somewhat closed – just a bit of vanilla and some light chardonnay scents – but with time in the glass the vanilla recedes and a mineral/floral character rises up to frame lovely ripe fruit; medium weight in the mouth with good balance and density but still retains its elegant character; medium length finish that has an echo of vanilla and mineral. Perhaps, a little too early to this but no sign of pre-ox and delicious with the dish as well as on its own. One of the few times I thought a vanilla component did not detract from a chardonnay. Find this wine
With white asparagus with hollandaise sauce:
1999 Egon Müller, Riesling Kabinett Scharzhoffberger:
Fresh and lyrical aromas, somewhat floral; clean, bright and somewhat akin to spring water in the mouth with slight sweetness, excellent balance and a medium length finish. Lovely, and good with the dish. Find this wine
With halibut with pasta and pesto:
2005 de Villaine, Bourgogne Blanc Les Clous:
Firm and closed upon opening, gains aromatics and textures with air but this is not for present serving. I could discern that it has gotten rid of the smells and flavors of oak that I detected on release and that it has fine acidity and structure. Too closed for much else . . . Find this wine
With pasta with zucchini, garbanzo beans, olives and garlic:
2005 Laurent Tribut, Chablis Côte de Léchet:
Less primary than on release but also takes a little while to open in the glass; floral, lemon zest, white fruit aromatics with light accents of fresh air and spring water; the same elements at play in the mouth but now its showing a core of ample fruit that wasn't noticed last year and some structure that, while understated, creates an intensity in the mouth that is very attractive, good balance and a lovely, long finish. Still a feminine wine but now more woman than girl. Very nice with the dish. Find this wine
With fried soft-shelled crabs:
2003 Hirtzberger, Grüner Veltliner Axpoint:
A concentrated, open wine with good depth, character and acidity, and none of the difficulties of the vintage in evidence. Charming by itself and good with the food. Find this wine
2001 Boxler, Pinot Blanc:
Juicy, fresh, tangy and remarkably long for the variety; much better than expected and really an uplifting sort of experience. Yummy with shrimp puffs and equally so on its own. Find this wine
2002 Nigl, Grüner Veltliner Senftenberger Piri:
Open and generous from the first pour; round in the mouth with intense veltliner flavor, good acidity and nice length. Not as austere as previous vintages with a richness I seldom see in Nigl wines so young. Very good and only 12% abv. Find this wine
1999 Hirtzberger, Grüner Veltliner Smaragd Honivogl:
This is aging at a glacial pace but it is profound wine; floral on the nose with cracked pepper and grüner smells; intense flavors but wound very tightly – still there is a precision here; cream soda without the sweetness, depth in its crisp fruit flavors, crystalline structure/acidity, honeyed textures, immense concentration – this wine is one of the most impressive white wines I have encountered and it is barely out of diapers. One I set aside for my daughter. Find this wine
2002 Chidaine, Montlouis Les Choisilles:
100% quince on the nose, powerful, singular and resonant; not as simple in the mouth but quite intense, deep flavors, tangy accents, good minerality and outstanding length. What's not to like?
(Aside: I like a fair number of CA wines but I find that many if not most of them are lacking something. I have tried to identify it; call it place, or terroir; or character – I am lost for words so, for the moment, let me call it essence. This wine lacks essence. It is good wine, maybe very good but there is little here that will bring me back. Like the Chablis of Fevre; something is just not there. Technical wines that meet all the scoring criteria and yet are lost to my heart.
And there it is – to my heart.
Sometimes it's personal and nothing more.) Find this wine
2004 Anselmi, Capitel Croce:
This is oak aged Soave and although it is good wine and not overwhelmed by the wood, for me it tastes dull; I really don't think garganega takes well to oak. (Pieropan's, La Rocca may be an exception to that rule but it doesn't seem to be every vintage.) Maybe this will work for some but the freshness is missing for me. Give me this producer's Capitel Foscarino (single vineyard, in stainless), every time. Find this wine
2006 Emilio Rojo, Ribeiro (blanco):
As complex a nose and palate as any wine in my cellar; unique character that is sort of honeyed mango/lemon meets mineral/salty acidity, delineated in the mouth, substantial but balanced and lots bright accents lead to an exceptionally long finish. I do not use the word unique carelessly here; a real find for people who demand something singular and delicious. About $40, available almost nowhere but worth both the price and the search. Find this wine
With crackers and assorted cheeses:
2004 Luneau-Papin, Muscadet L d'Or:
Richer and deeper than the vast majority of Muscadet, this wine was showing open and very engaging; I found a viscous texture illuminated by bright acidity, excellent concentration and a long, clean finish. I think that others were similarly impressed. Good with cheeses. Find this wine
2006 A & M Quenard, Vin de Savoie Abymes:
Dry, crystalline wine with lovely floral, fresh herb and mineral accents to light-bodied, fresh white fruit. Charming and much more complex than expected. Showed well. Find this wine
With corn purée, fingerling potatoes and butter infused lobster:
1985 Long-Depaquit, Chablis Blanchots:
Have you ever made homemade crackers? – that's what this smells like – with hints of fruit, stone, fresh fish and earthy-unexplainable-stuff; deep, very bright flavors that are not in the same place as the nose – here's viscous fruit, honeyed flavors, nutty and intense; extremely long and complex. There's a brioche quality in this wine that seems to extend from first sip to final waft; a wine that never saw wood and yet is so multifaceted that describing it becomes an exercise in futility. Sensational with the dish. Find this wine
And,
1980 Bouchard Père et Fils, Corton-Charlemagne:
Smells of day old fish, dry earth, old linen and under-ripe pears – not particularly attractive on the nose; the palate, OTOH, stretches the envelope on chardonnay – incredibly complex, flavors and nuances growing, morphing and fading, lots of density amid vivid elements of stone, citrus, butter, hazelnuts, white fruit and mushroom; alive and concentrated in the mouth – many changing profiles – at once fruit oriented and then, in an instant, something of the earth and the dirt and the fertilizer – odd but intriguing; very long but fading at the end. Stupid good with the food. Find this wine
2005 Dom. du Clos Naudin (Foreau), Vouvray Sec:
Citrus skin, honey and flowers on the nose – layered but discreet; bright and etched in the mouth with similar flavors and a peppery note that's hard to describe – everything is punched up a notch – concentrated, intense, very pure and balanced with much greater depth than anticipated; unusually long. Surprisingly, still pretty open and generous. IMO, this will age into one of the better examples of its AOC; limitless potential. Find this wine
1999 Nigl, Sauvignon Blanc:
Grassy/perm solution evident on the nose but also fresh mango-like fruit with some unripe melon aromas; much less of the grassiness in the mouth with fresh jalapeño, citrus and white fruit flavors mixed with mango, lip-smacking, complex and very bright; very long, crisp finish. The grassy odors and flavors are not for me; the rest of the wine is off-the-charts delicious. Find this wine
Dinner was gruyere gratin, asparagus wrapped in smoked salmon and sautéed mushrooms:
2006 Paolo Bea, Santa Chiara:
A white wine blend that is fermented and aged on its lees; bronze color but not even a hint of oxidation; tannic, concentrated, textural wine with some naturally sweet fruit elements among a profile that is mostly earthy, peppery and mineral driven; intense, almost thick with a presence is arresting and an ethereal slant that is hard to describe. Fabulous with the gratin. Find this wine
2003 Radikon, Ribolla Gialla (500 ml):
The same color as the foregoing wine and another skin-contact white wine; aggressively dry in the mouth with high acidity and a thick, layered, deep series of flavors and textures that are as hard to describe as they are to isolate. Opens over the course of two hours and matches with the asparagus and salmon the best. Find this wine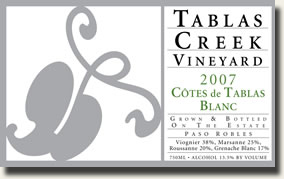 2007 Tablas Creek Cotes du Tablas Blanc:
A blended wine with a good bit of Viognier, this comes across as fresh and clean, lightweight, bright, moderately intense and of medium length. Refreshing and versatile; we had it with several different dishes and it did well. Delightful. Find this wine
1998 Chat. Couhins-Lurton, Pessac-Léognan (Blanc):
Good wine, over-oaked. Brassy color; good sauvignon blanc smells (this is 100% sauvignon) but too much butterscotch and sawed lumber; even worse in the mouth where the wine becomes attenuated by the wood flavors and effects. That any sauvignon lasts 10 years is interesting – why the winemaker decided it had to be so woody is beyond me. Find this wine
2000 V. Dauvissat, Les Clos:
Chablis does not get much better, even though this was showing young. Very full flavored with lemon drop, citrus peel, stone and fresh water scents and flavors, real depth and intensity, excellent concentration and great acidity – as I said, none much better. I'll hold the rest of mine until at least 2012. Find this wine
2004 Dom. Pepière, Muscadet Clos des Briords:
Like mountain spring water; cool, crisp, fresh, charming. Still quite primary but equally, delicious. Find this wine
2007 Scholium Project, Naucratis:
Verdjo done to the nth degree; a bit too sweet on the attack for me but strongly flavored and very pretty wine that matches well with a squash/corn soup. Find this wine
2002 Huet, Vouvray Demi-Sec Le Mont:
Much less sweet than on release (how does that happen?), well supported with acidity, and very nice with a goat cheese and fig paste desert. Good wine that could use more time but was completely acceptable now. Find this wine
2005 Kongsgaard, Chardonnay The Judge:
The following is paraphrased from the website:
This is grown on a rocky hillside just east of the town of Napa, which was acquired by John's grandparents in the 1920's as a potential quarry site. The extremely rocky ground produces a miniscule crop of around one ton per acre, yielding less than one-half bottle of wine per vine. Fermented in all new, French oak barrels with the indigenous yeast and bacteria requiring six to twelve months to finish the alcoholic and malolactic fermentations. Resting on the primary lees for fifteen months before the first racking, the wine is clarified by gravity. This allows bottling without filtration or fining after nearly two years of barrel age. The wine is named after John's late father who was the judge in Napa County from 1959 to 1985.
Reading the above description doesn't make me want to taste the wine. However, I had the chance to do so, on two different occasions, while visiting friends on the leftcoast; turns out, the wine is remarkable. Most striking is the degree and depth of the mineral character in the wine. In my experience, only great Chablis have this broad vein of minerality. There is a very gentle oak note in the nose and the slightest buttery element on the palate. The rest is all concentrated, focused and bright chardonnay fruit that would put many a Montrachet to shame. And my guess is that this will develop with cellaring. Stupidly priced but then, so is Montrachet. Find this wine
2006 Do Ferrreiro, Rebisaca:
75% albariño, 25% treixadura, fermented in stainless and aged 7 mos. on the lees; for those of you who sail, this is the motor-sailer of the boating world – has parts of both motorboat and sailboat and does neither justice; that said, its crisp, clean, pleasant and would be a great accompaniment to shell fish. But it doesn't work for me as I like both grapes just not in the same bottle; I'll stick with the straight version of either grape and use it accordingly. Find this wine
2000 Huet, Vouvray Demi-sec Clos du Bourg:
Light golden color; a nose of cake-icing, flint, apples and hay – interesting; still a little sweet for me but some of the sugary quality has dissipated, flavors that echo the nose, good intensity and a long, mouthwatering finish. Not much sense of place but this is a young, unformed wine that appears to be moving in the right direction and has plenty of stuffing and good balance, so I suspect it will continue to improve with cellaring. Hold. Find this wine
N/V Mayr-Nusserhof, Blaterle:
Very charming; kind of light and floral with some soap accents and a pleasant finish. Nothing to go crazy over but delightful for starters. Find this wine
2000 Boxler, Riesling Brand:
The real deal. Powerful aromatics and flavors; depth, complexity and class with a very long, full flavored finish. Captivating wine and the one I made sure that I kept a glass of for later. Find this wine
With cheese:
1997 Dom. Leflaive, Bienvenues Batard-Montrachet:
Aromatically youthful but still expansive with deep, ripe chardonnay fruit accented with smoke, stone, spice and earth tones, good complexity; incredible on the palate with an initial burst of fresh grape juice that is still a part of the rich, viscous, stony flavor profile, completely harmonious yet still firm and intense, immense concentration, precise balance, marvelously complex and a spectacular finish, both in length and flavor complexity. Both steely and fat at the same time and my new standard for chardonnay. A life list wine. Find this wine
With a salad of mache, gorgonzola, walnuts and fresh pears:
2000 Raveneau, Chablis Clos:
A leaking cork foretold a wine that started out dead on the nose but lovely on the palate; once decanted, it began to open up and by evening's end was true to its grand cru lineage. Strongly flavored with good depth and ripeness and exceptional length, however it never was as impressive as the preceding wine nor a 2000 Dauvissat, Preuses tasted earlier this week. I suspect a cork/storage/shipping problem and, as good as the wines from this house can be, I find more damaged bottles of Raveneau than any other top Chablis producer. Find this wine
2004 Lagar do Merens, Ribeiro (blanco):
80% treixadura with some lado, torrentes, loureira, godello and albariño; 12.5% alcohol and imported by Eric Solomon. Having previously enjoyed the Ribeiro, blanco from Emilio Rojo but found it pricey; I saw this and thought it might be a good alternative at $14. Although Rojo's wine did not have as much treixadura in it, this came pretty close.
The Merens is aromatic, well concentrated and flavorful, has a somewhat oily texture that is more enjoyable if the wine is cold and has plenty of finish. It reminds me of wines made primarily of Godello; a ripe white fruit and spice character throughout.
A region with promise. Find this wine
1999 Trimbach, Riesling Cuvée Frédéric Emile:
Good Alasatian riesling is a joy. This producer always impresses me with its focus – etched smells and flavors of pineapple, lime skin and mineral all join to form an integrated, bright, slightly understated effect. Zind Humbrecht and often, Weinbach, never quite get the laser sharpness in these elements – for me, that means I'll have one glass of Z-H or Weinbach but be pleased to drink a bottle of Trimbach during my dinner. 'Lots of years ahead of this bottling. Find this wine
2007 Henry Fessy, Vin de Pays Doc Chardonnay:
Charming, French chardonnay sans wood and with a pleasant mineral streak. Not grand or complicated but pretty in its modest way. 13% alcohol and excellent QPR at $8. Find this wine
2005 Cellar Magic, Sauvignon Blanc:
Made by friends in Sonoma from Amador County fruit. Vinous, no grassy or cat pee smells, pleasant citrus and some tropical hints, 13.5 abv with a crisp, clean delivery. Good with lighter fare or on its own. Find this wine
2007 Dönnhoff, Riesling:
This is the bottom-end Estate riesling from this producer but one would have a tough time convincing me there is anything bottom-end about it. Bright, clean riesling scents with a lightly honeyed tone, some flint and spring water; lightly sweet in the mouth but plenty of mineral driven acidity – lovely balance, nuanced flavors – some fresh cherry/cherry pit, excellent length. Imagine you are very thirsty and you get that first taste of mountain stream water; that's the feeling this delivers with each sip. A fascinating wine and one with a future, no doubt. 10% abv. Find this wine
2007 Biggio Hamina, Melon:
A new winery in Oregon that appears to believe less is more; this is bright, acidic but balanced with pretty good depth and sustain. Not Luneau-Papin but a nice wine and quite good with chicken Caesar salad with crusty olive bread. A producer worth watching. Find this wine
2005 Pieropan, Soave Classico Calvarino:
I am a fan of garganega and have tasted through enough Soave to write an essay (just short of a book); as I see them, the players are Pieropan, Anselmi, Inama and, to some degree, Pra.
Inama's low-end stuff is his best, the rest flawed by too much wood; Anselmi's, Capitel Foscarino (no wood) is wonderfully fresh and alive whereas, his Capitel Croce (aged in wood), seems to make the grape's essential character into a caricature. Likewise, Pieropan's, La Rocca (also aged in wood), while delicious in its way, comes short by virtue of its barrel exposure.
But this is "it;" Calvarino – a single vineyard, fermented and aged in stainless and without question, a wine worthy of your cellar, year in and year out.
And this is the vintage – god wine – and the best example of the grape/AOC I have ever tasted. It's powerful, closed, firm, structured, bright but incredibly deep and utterly endless. A wine that probably needs a decade to show well and maybe another to attain its peak. Nothing else even comes close.
One of wine's great delights is this kind of discovery; a bottle that you absolutely know is a landmark example of what a grape and/or AOC can do.
And it's nice to have the rest of a case of this to follow through the years.
About $24, full retail, delivered. Find this wine
2007 Nōmade, Torrontes:
The most aromatic wine I have ever smelled – its like being in a grapefruit orchard on harvest day and having the wind blow in orange blossom and jasmine fragrance at the same time – this one really does explode from the glass – startling; vivacious on the palate (but not quite as overwhelming as the nose) with flavors that follow the nose and add pear and mint tones, lively acidity, very fresh and intense; medium length finish. An unforgettable wine. From Argentina, 13.3%alcohol and about $15. Find this wine