Master Sommelier Madeline Triffon introduces A Tasting of Ridge Vineyards, with Special Guest David Gates, VP of Vineyard Operations on February 27, 2013 at Plum Market in West Bloomfield, Michigan. The comprehensive line-up included Ridge Zins from the 2010, 2009, 2008 and 2006 vintages, including "East Bench", "Ponzo", "Geyserville" and "York Creek" as well as the Paso Robles bottling. The winery sent super-special treats: yet-to-be-released 2011 Paso Robles, Geyserville and Estate Chardonnay. And 1995 "Monte Bello" Cabernet Sauvignon, arguably California's most historic vineyard! Ridge has not shown this vintage at a public tasting since it was debuted in 1998.
I've never been shy when it came to shameless self-promotion for Gang of Pour, so why should things be any different, now that I'm playing and writing music after a ten-year hiatus? I started singing and playing in earnest again almost two years ago, largely through the inspiration provided by my daughter. It was tough at first, but the more I worked at it, the better things sounded. It's gotten to the point where music has suddenly become a full time job, with the release of my CD, "In My Element" a week ago, rehearsing for two gigs this coming weekend and really cranking up everything that ReverbNation has to offer as far as promotion of songs and gigs. Add to that some great jamming with really fine musicians, and the year is really getting off to a brilliant beginning!
"In My Element" is now available in both CD and individual track digital download from cdbaby; just click on the link below.
Reporting from Day-twah,
geo t. aka Don Coyote
Jim Cowan visits Springer Vineyard in Lake County where he discusses what is so special about this location for Sauvignon Blanc.
Save the date for the 3rd Annual Detroit Holiday Food Bazaar.  The Gang of Pour will be there again this year selling its Orleans method fermented wine vinegars.
This year's Bazaar will be held in a very cool space, the Jam Handy in Detroit.  There will be many great indie food vendors and probably a few others selling food related items, such as, vintage dishes, handmade aprons, cookbooks, etc.  So save the date and come visit to get your holiday shopping completed, be entertained and definitely sated with the many samples that will be offered.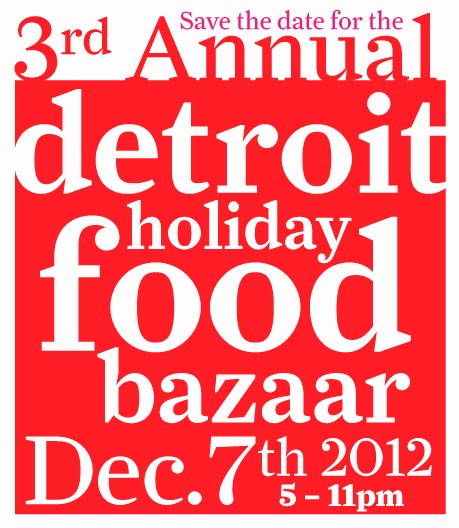 Jim Cowan introduces you Ordway's Valley Foothills View Vineyard and vineyard manager Casey Hartlip.
Jim Cowan introduces you to a new varietal called Ribola Gialla. Master Farmer Chris Bowland talks about why he planted Ribola Gialla at his Tanya's Vineyard.
SOMM Documentary Trailer 1 from Forgotten Man Films on Vimeo.
Somm is the story of four Sommeliers attempting to pass the Prestigious Master Sommelier Exam, a test with one of the lowest pass rates in the world. The exam covers literally anything having to do with the entire world of wine and that is just the beginning. Access to the Court Of Master Sommeliers has always been strictly regulated and cameras have never been allowed anywhere near the exam…. Until now. How much do you know about wine?